Playtech shareholders revolt against boss's 67 per cent pay rise
Betting and online gaming software company Playtech saw the odds fall against it this afternoon, as shareholders refused to approve a remuneration report which signed off a 67 per cent pay rise to its boss.
Chief executive Mor Weizer saw his base salary rise to £1m over the course of 2017, as he also received a one-off award of more than 1.5m shares – despite most shareholders disapproving of this.
Shareholder advisory firm Glass Lewis had told investors to give the pay report the boot, saying that it "questioned the necessity of such a significant award in recognition of 'exceptional' ten years of leadership".
Read more: Playtech is snapping up Italian gaming firm Snaitech after buying an €846m stake
With regards to the basic wage rise, Glass Lewis said it "views high fixed pay raises with scepticism, as such remuneration is not directly linked to performance and may serve as a crutch when performance has fallen below expectations".
Alan Jackson, Playtech's chairman, said: "We have listened to our shareholders and we understand their concerns. We are committed to working with shareholders to address the issues raised going forward."
Alan Jackson and John Jackson, chairman of the remuneration committee, also both received strong votes of no confidence from 35 per cent and 43 per cent of the shareholder base respectively.
Playtech has said it will "review the composition of its remuneration committee", and is in discussions with potential candidates to join the board as a non-executive director.
The company – which has a market value of more than £2bn – saw its share price dip more than three per cent following the meeting.
Jupiter in the doghouse over pay – again
In another AGM today, asset manager Jupiter – which had seen shareholder advisory firm ISS object to its executive pay – managed to win the support of most investors, though 19 per cent still voted against the directors' remuneration policy.
Read more: Jupiter Asset Management face backlash after proposed 50 per cent pay increase for CEO
It will see chief executive Maarten Slendebroek's salary rise from £250,000 to £425,000, as well as raking in a potential 425 per cent of his wages in short-term incentives.
An even larger 20 per cent of Jupiter shareholders turned their noses up at the new long-term incentive plan, which would allow Slendebroek to be awarded a futher 375 per cent of his salary.
Meanwhile at Cineworld, a "significant minority" of shareholders voted against executive pay.
Read more: Cineworld narrowly avoids revolt as 'significant minority' of shareholders object to blockbuster executive pay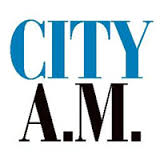 [contfnewc] [contfnewc]