Shadow minister Laura Smith and five other Labour frontbenchers have quit
Labour shadow minister Laura Smith and four other opposition MPs have resigned from party roles, over a whip forbidding them from voting in favour of the Lords amendment to keep the UK in the European Economic Area (EEA).
Ged Killen, Ellie Reeves, Tonia Antoniazzi, Rosie Duffield and Anna McMorrin all handed in their resignations as parliamentary private secretaries (PPPs), alongside Smith.
The now former junior shadow minister and MP for Crewe and Nantwich tweeted that she was "tired of being told that I am blocking Brexit by criticising the government's approach to negotiations".
She went on to say that it was "unacceptable" to label the majority of her constituents as racist for their views on Brexit, or to suggest that they "didn't know what they were voting for", adding that "it is not the place of politicians to tell people they were wrong".
The government won the vote on to reject the EEA amendment by 327 votes to 126, at a majority of 201. This signifies that 90 Labour MPs rebelled the whip in total, with 75 voting for the amendment and 15 voting against.
A separate vote against the Lords customs union amendment was rejected by 325 votes to 298, at a majority of 27.
In a statement about the resignations, Labour party leader Jeremy Corbyn said:
I would like to thank Laura, Ged, Ellie, Tonia and Anna for their work with the Labour frontbench. I look forward to working with all five in a Labour government that invests in all our communities and gives real hope to our people.

I understand the difficulties MPs representing constituencies which voted strongly for leave or remain have on the EEA amendment to the EU withdrawal bill.
Labour party policy is to respect the outcome of the EU referendum, and has revoked its support the EEA or Norway model.
The party's major complaints regarding the model include not enough say over future UK rules, an inability to negotiate on a new UK-EU customs union, and a lack of resolve on the Irish border issue.
Corbyn has said the party won't be voting with the government on this amendment because the Conservatives "offer no plan for securing the full tariff free access to the EUs internal market, which is so vital for jobs and living standards in our country".
This story is being updated.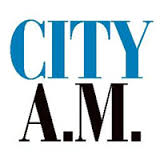 [contfnewc] [contfnewc]