Stale wage growth should warn the Tories away from any new tax hikes
As reliable as the chiming clock that wakes you for work each morning, the UK's latest labour market figures sounded a familiar alarm yesterday.
On the one hand, Britain's so called jobs miracle showed no sign of fading. With 32.39m people in work – up nearly half a million from a year ago – the employment rate recorded its joint highest level since records began. And contrary to a common myth prevalent especially on social media, most of the extra jobs were "proper" full time positions.
The dole queue shorted again, by 115,000 people, with unemployment printing its joint lowest rate since records began.
Read more: UK unemployment falls as wage growth slows
And the rate of so-called "economically inactive" people also came in at an historic low.
On the other hand, however, wages are simply not climbing in any meaningful way, with total pay up just 0.1 per cent in real terms over the last year.
This appears to defy classical economic logic. Low unemployment, relative skills shortages, falling immigration numbers and reasonable levels of growth all suggest that employers should be forced to lift salaries and bonuses.
Why, then, are earnings refusing to take off? We have been here time and time again in recent years – as soon as we think we're seeing a significant rise, wages slump back down again. Hence the Bank of England's finger perpetually resting on the "hike" button but ultimately refusing to press go.
Depressingly, real pay remains below its pre-crisis levels irrespective of which measure of inflation one chooses to use, and irrespective of whether one includes or doesn't include bonuses.
The common answer to this enigma is Britain's abysmal rate of productivity (in other words, the output produced per hour worked). There is no easy fix to this puzzle. The latest attempt from Whitehall is a "national productivity investment fund" designed to boost workers' efficiency, but you'd need Panglossian faith in the Treasury to bet on such a scheme making any measurable difference.
The unfortunate reality, therefore, is that millions of workers are failing to see any improvement in their lot and may be stuck with the same, stale pay packages at least for the near future.
Against such a backdrop, the government – which still lacks a majority in parliament – should beware any increase in income taxes. Reports this week say the Conservatives are still considering tax hikes, either directly or through a delay to the promised rise in thresholds, branded as a means of helping the NHS.
While voters will likely support a rise in health spending, they will feel less generous when they see the bottom line of their payslips. The NHS is increasingly squeezed by demographic factors and arguably requires billions in extra funds. But before they come raiding workers' wages, the government would do well to find savings in other areas of its more-than-£800bn annual budget.
Read more: Wages and domestic inflation pressure to rise says Bank of England boss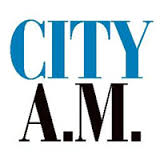 [contfnewc] [contfnewc]