Relaxation of immigration rules 'a good first move'
Government plans to relax immigration rules by stripping out doctors and nurses from the visa cap have been welcomed by businesses – but the Home Office is still being urged to do more.
The cap – introduced by Theresa May when she was home secretary – sets a limit for all non-EU skilled workers at 20,700 people a year.
New home secretary Sajid Javid will confirm that medical staff will no longer be counted towards the cap on Tier 2 visas – which are used by skilled workers from outside the European Economic Area and Switzerland.
The Prime Minister's spokesman confirmed the announcement would be backed by Number 10 as part of "our long term plan for the NHS".
It comes after reports that more than 2,300 visa applications by doctors outside the EEA were refused in a five-month period because of the cap.
The spokesman said: "An important part of that is making sure that the NHS has more highly skilled doctors and nurses to deliver outstanding patient care. What we will be announcing is that doctors and nurses are being excluded from the cap on skilled worker visas. That means more staff on our hospital wards, higher standards and safer patient care."
Home Office will announce details later today or tomorrow, he added, with the measures coming into force "right away".
He noted that would give a knock-on boost to businesses struggling to fill their own vacancies for highly skilled staff.
"A consequence of removing doctors and nurses from the cap is obviously that does create more room within the cap [for] visas in other occupation areas."
As well as being seen as a huge benefit to the NHS, which had 35,000 nurse vacancies and nearly 10,000 for doctors in February, will also boost industries such as emerging technology, which were being held back by high barriers to recruitment as a result of the cap.
But businesses are urging the government to go further.
Matthew Fell, chief UK policy director at the Confederation of British Industry, said: "If these changes are as reported, businesses will welcome these reforms as a good first move. International skills and talent are a core foundation of the Global Britain employers want to help build.
"A successful migration system should focus on peoples contribution to the UK economy and society, not numbers. Until our immigration system is reformed to reflect this, including scrapping the net migration target, businesses will continue to struggle to get the people they need to create jobs and growth."
Chief executive of London Chamber of Commerce and Industry (LCCI) Colin Stanbridge added: "To deny London and the rest of the UK the skilled staff it so desperately needs is madness so this move is clearly welcome.
"However the need for staff, of many skill sets and skill levels does not stop at doctors and nurses.
"London in particular is crying out for staff across many sectors which is why we have called for the end of an arbitrary migration cap and also for the introduction of a shortage occupation list and a London Visa post Brexit, so that our city does not continue to suffer from economic uncertainty and unnecessary barriers."
Businesses and academics have long argued against the net migration target – to bring the figure below 100,000 – as self-defeating, unpopular and unworkable. Theresa May has become increasingly isolated as it appears few if any of her own Cabinet back her on the target.
However, the government has insisted it remains in place as it formed part of the 2017 manifesto.
One source told City A.M. "By having a target that is so unachievable and so unobtainable you actually harm public confidence – that target has never been hit, and is never going to be hit without significant harm to economy.
"Clearly it needs to be replaced with something – freedom of movement as we know it is going to end [after Brexit] – but that is is why need sensible policy based on people not numbers, not an arbitrary target."
He added: "If it was originally meant to show the government being tough on migration, the fact they haven't hit it isn't very good."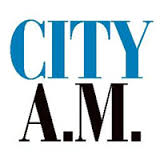 [contfnewc] [contfnewc]