Trump doubles steel and aluminium tariffs on Turkey as lira nosedives
Donald Trump has today announced massive increases to tariffs against Turkey as its currency the lira continues to plummet.
It fell to a record low this morning, and has now dropped 18 per cent today to 6.5 lira to the dollar, compared with 5.5 lira last night, as a deepening monetary crisis and diplomatic relations with the US deteriorated.
The currency has lost nearly a third of its value this week.
Taking to Twitter, Trump said:
I have just authorised a doubling of tariffs on steel and aluminium with respect to Turkey as their currency, the Turkish lira, slides rapidly downward against our very strong dollar!

Aluminium will now be 20 per cent and Steel 50 per cent.

Our relations with Turkey are not good at this time!
Read more: Turkish bank concerns raise Europe contagion risk
Relations between the US and Turkey have not been helped by Turkey jailing an American citizen for an alleged attempted coup in 2016.
The decline has also hit European stocks today, with the Stoxx Europe 600 falling three per cent earlier on today.
Turkish President Tayyip Erdogan has remained defiant despite the lira being in free fall.
Today, he told Turks they had nothing to fear, adding that the fall was due to "campaigns" against the country.
"Dont forget, if they have their dollars, we have our people, our God," he said. "We are working hard. Look at what we were 16 years ago and look at us now."
Investors are concerned with Erdogan's firm grip on Turkish monetary policy. He is a self described "enemy of interest rates" and wants banks to lend cheap credit to fuel growth, something experts are worried could seriously affect the economy.
Back in May, Erdogan even told Turks to convert their savings into lira, telling them:
If there is anyone who has dollars or gold under their pillows, they should go exchange it for liras at our banks. This is a national, domestic battle
Read more: Lira collapses as pound falls to 13-month low against dollar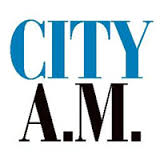 [contfnewc] [contfnewc]