USA
Women Complain About Democratic State Senator Nicknamed 'Huggy Bear'
byAdelle Nazarian15 Dec 20170
California State Sen. Bob Hertzberg (D-Los Angeles), whose penchant for hugging has earned him the nicknames "Huggy Bear" and "Hugsberg," is being criticized for prolonged embraces that some women are saying border on sexual harassment.
Three women who have worked in the legislature, or still do, told the Sacramento Bee on Wednesday that "Huggy Bear" — who at one point during the 2000 California Democratic Convention distributed pins that read, "I was hugged by Assemblymember Bob Hertzberg" — behaved inappropriately with them.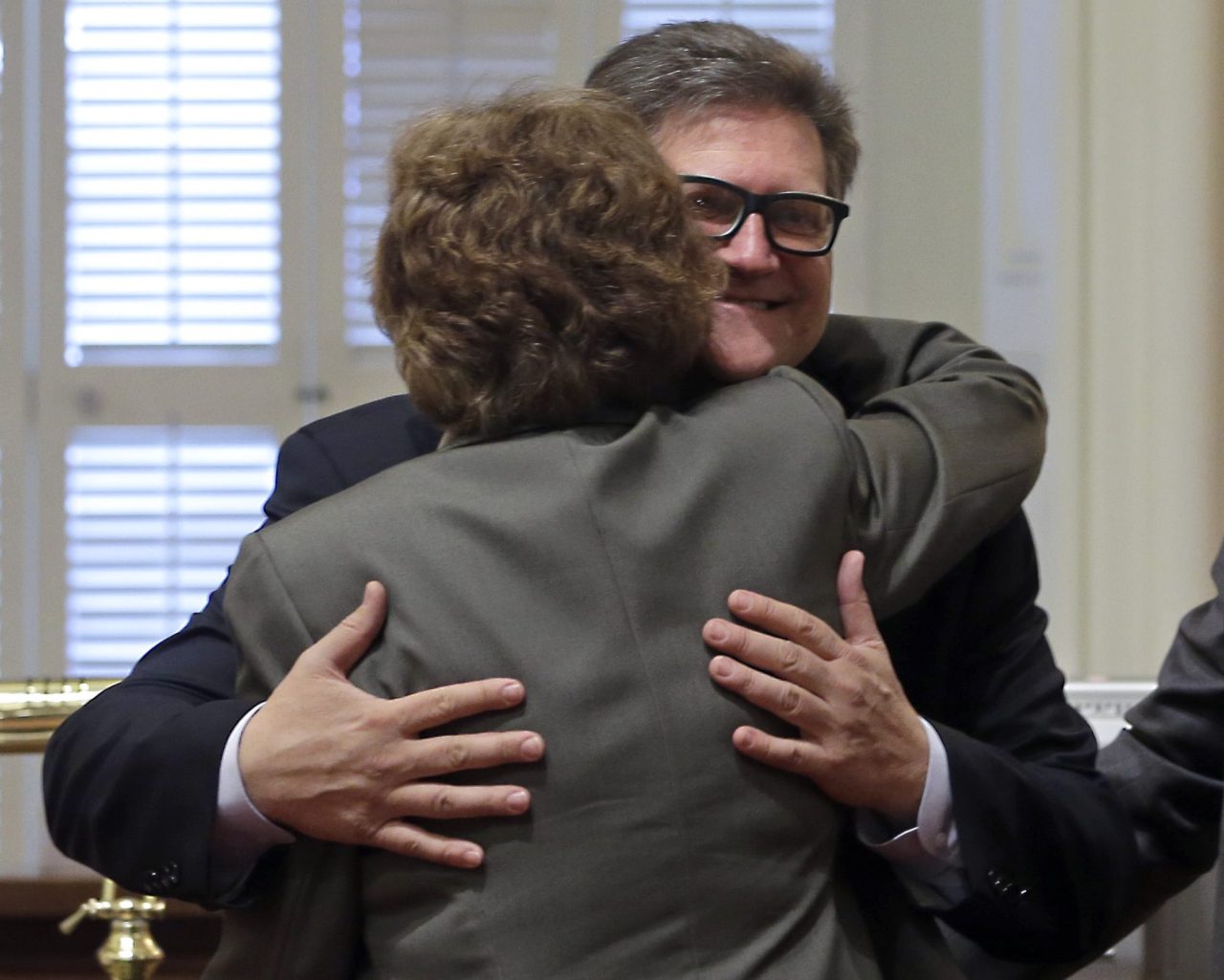 (AP Photo/Rich Pedroncelli)
Hertzberg was elected to the senate in 2014. He served several terms in the state Assembly, including as speaker.
"It was like dirty dancing," Former Republican Assemblywoman Linda Halderman reportedly said of Hertzberg's hugs. "It was gross. I was really just kind of horrified, because you don't do that. You just don't do that. It was so out of context and inappropriate." She added, "It was so clearly a sexual thing, rather than a friendly thing," as she recalled that he repeatedly hugged her for prolonged periods of time during her term from 2010 to 2012.
(AP Photo/Steve Yeater)
Hertzberg's spokeswoman, Katie Hanzlik, told the Associated Press, "He understands that hugs are taken differently by different people, and while he means them as a way to connect with people he expects and respects that not everyone shares the same sentiment."
A third lawmaker reportedly said she shouted at Hertzberg in 2015. "Soon after I told him, he went in for one of these bear hugs that last for too long," she reportedly said. "I had no patience and I blew up. He was very upset. He never hugged me again."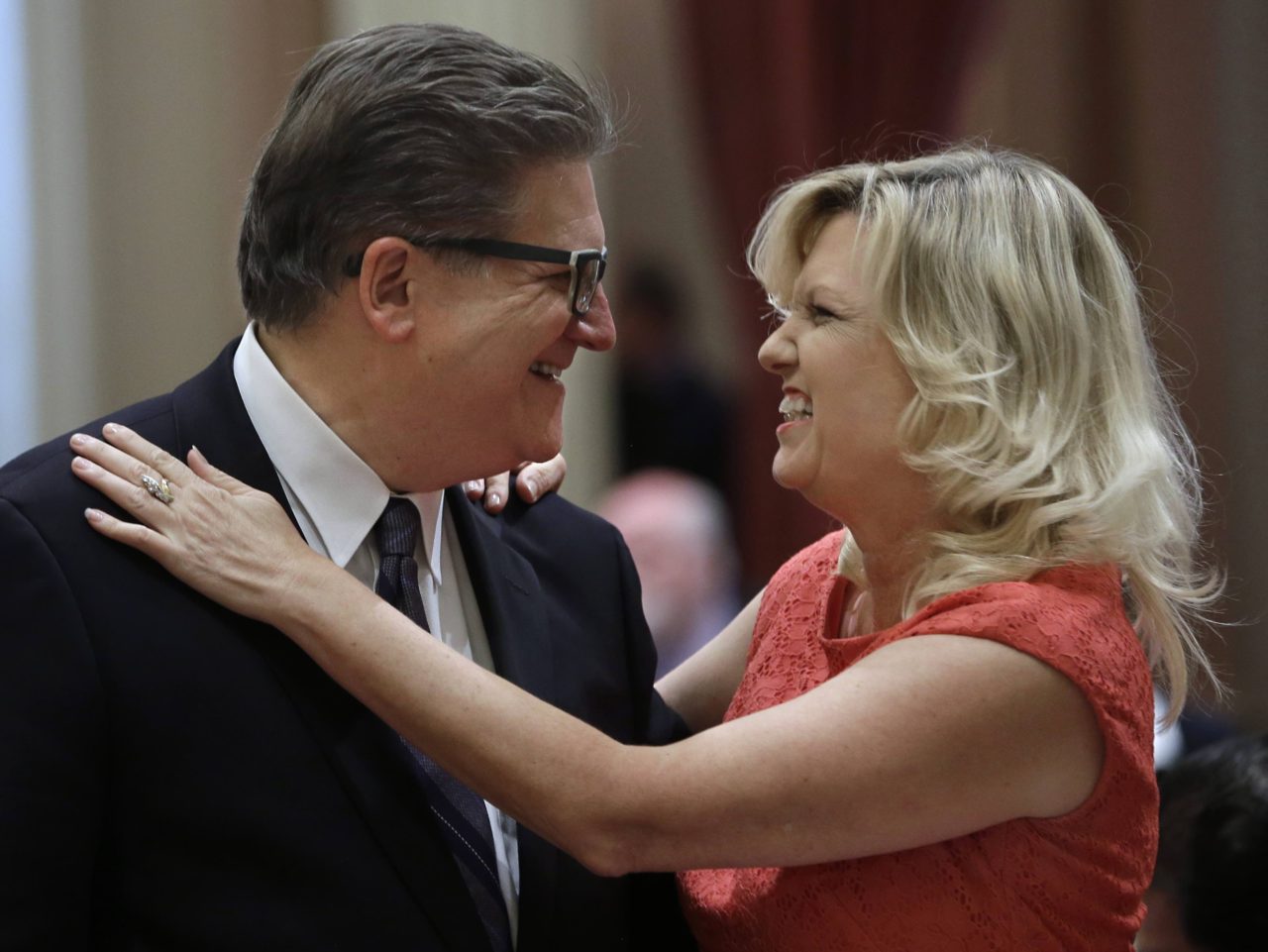 (AP Photo/Rich Pedroncelli)
Sacramento has been rocked by allegations of sexual harassment and inappropriate behavior by legislators — most of whom are Democrats — against staff, lobbyists, and even each other.
Adelle Nazarian is a politics and national security reporter for Breitbart News. Follow her on Facebook and Twitter.
The post Women Complain About Democratic State Senator Nicknamed 'Huggy Bear' appeared first on News Wire Now.