Politics
Russian delegation leaves OSCE PA session in protest over regulations violation
All Russian parliamentarians have left the current session of OSCEs Parliamentary Assembly as a protest against a blatant violation of the groups regulations, apparently condoned by its newly elected chairman.
The protest took place at the Wednesday session of the Parliamentary Assembly of the Organization for Cooperation and Security in Europe that is taking place in Berlin, Germany.
Read more
Deputy speaker of the Russian Lower House, MP Pyotr Tolstoy (United Russia) said in comments with TASS that the protest was issued because some of the authors of the two latest anti-Russian resolutions were absent when these documents were put up for discussion. The Russian side asked that the debates are postponed, but the request was rejected by the current acting head of the assembly "in a teasing and insulting manner" after which all Russian representatives had to leave the assembly hall.
Deputy head of the Russian Upper House committee for international relations, Senator Vladimir Djabarov, told RIA Novosti that the Russian delegation could completely quit the OSCE Parliamentary Assembly if the conflict is not settled. He also said that the latest conflict had demonstrated that many of the current members of the OSCE PA must have forgotten that Russia was one of the founders of the group and this fact made their constant lecturing look simply uncivilized.
"If it keeps going on like this, our voters simply wont understand why we keep coming here, to the place where they deliberately stage some shows targeting our motherland," the senator said.
At the same time, the chair of the Lower House committee for international relations, Leonid Slutsky, said that the protest did not mean that Russian lawmakers intended to leave the OSCE Parliamentary Assembly, adding that Russia will continue to use the organization to promote its foreign policy line.
Read more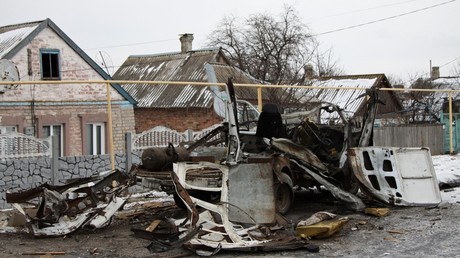 The lawmaker also added that though the Wednesday protest was a forced measure it would be repeated if violations of the assemblys regulations continue to take place.
Russian relations with OSCE and its parliamentary assembly have deteriorated over the past years, but still they remain much better than those with the Parliamentary Assembly of the Council of Europe, the PACE. In 2014 PACE deprived people who represented Russia in its parliamentary assembly of the right to speak and vote and the Russian delegation left the organization completely, demanding that it changed its regulations to prevent such discrimination of national delegations.
In subsequent developments Russia has reduced the annual fee it pays to the Council of Europe by the sum that was allocated for PACE sponsorship. According to the Russian side the frozen sum amounted to about €11 million (US$12.4 million). Russian officials, including parliamentary speakers, have announced that the freeze would remain in place unless PACE adopts a regulation that rules out discrimination against national delegations.
Think your friends would be interested? Share this story!