Politics
Russian military schools to offer free education to young Syrians
The Russian government has issued a decree allowing young Syrians to study in Russian military schools for free if they have sufficient knowledge of Russian and pass the necessary exams.
New Syrian cadets "will be accepted in military schools after a competition, within the limits allowed by the Russian law and in line with the procedure applied to Russian citizens," reads the document published on the official web portal for legislative information on Friday.
Read more
The decree says the Syrian side should select future cadets and conduct necessary medical tests. Applications will then be forwarded to the Russian state agency responsible for the project (most likely the Defense Ministry – the body usually responsible Russian military schools) before January 15 of the year candidates wish to begin studies. The Russian side will then decide on the number of successful candidates.
Training will be free of charge to the Syrian citizens. "The Russian side will bear all expenses on their education as well as everyday expenses," the government decree reads. Successful candidates will also be expected to follow Russian laws and respect traditions of their host country."While the cadets remain on Russian territory for studies they must observe Russian laws, respect the traditions and customs of various ethnic groups that live in the Russian Federation and follow the rules of staying on Russias territory. "The cadets labor can be used for cleaning classrooms and other rooms in the schools as well as the territory adjacent to these establishments," the decree reads.
Read more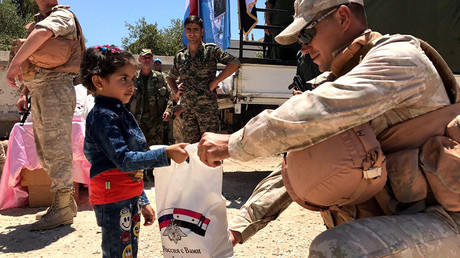 The agreement on military education between Russia and Syria will be valid for seven years and would be automatically extended for a further seven-year period unless one of the sides decides withdraw from it.
Russia first deployed an air force contingent in Syria in 2015, after receiving a request for military help from the Syrian government, which continues to battle Islamic State (IS, formerly ISIS/ISIL) and affiliated terrorist groups. Russian warplanes began launching airstrikes on terrorists in Syria on September 30, 2015. Their work has aided the Syrian military in achieving considerable success in driving jihadist forces out of the country. On March 14, 2016, President Vladimir Putin ordered a partial withdrawal of Russian forces because they had achieved all of the objectives that had been initially set for them.
In October of the same year, the Russian parliament ratified an agreement which Putin signed to keep the Russian Air Force base in Syria there on an indefinite basis. Russia has also deployed special forces and anti-aircraft systems to the area to protect the base from attack.
Like this story? Share it with a friend!