Politics
Kremlin calls for individual approach to investigating internet extremism
In comments over recent news of a wave of criminal probes into "likes" and "reposts" of extremist materials on social networks, Vladimir Putins press secretary said that investigators must look into every such case separately.
Talking to reporters on Tuesday Dmitry Peskov noted that every single "like" or "repost" that put their authors in hot water should be investigated separately. "It is impossible to look into such incidents as if they were the same one. Every particular case must be looked into individually," he said. "Of course we remember that there are cases that, so to say, go beyond the reason," the Kremlin spokesman said.
Read more
The official also reminded the journalists about Vladimir Putins previously expressed position on the issue – that in every individual case investigators should stick to common sense.
Vladimir Putin spoke on criminal responsibility for reposts of extremist materials during his Q&A session in June and said that there were two major factors determining his approach to the problem. The first was the obvious necessity to stop the spreading of extremist and hateful posts and the second was the need to prevent the obviously absurd situations.
Dmitry Peskov faced the question as Russian mass media covered the increasing number of criminal cases launched into "spreading of extremist materials on the internet." In Russia, the action itself is a crime but many politicians, activists and reporters now question the actions of security agents who launch criminal cases into "reposts" or even "likes" on social network – the actions that technically help to spread banned information, but are often done without ill intent and cause no harm.
One of the more well-known cases is the investigation into the so called "New Greatness" group launched in 2017 on social network, but later transformed into a real-life underground organization that made plans to displace the Russian government and conducted guerilla training for its members with live fire and use of petrol bombs. Russian security services detained 10 members of the group in March. Two of them are now kept in pre-trial custody and eight have been placed under house arrest.
Read more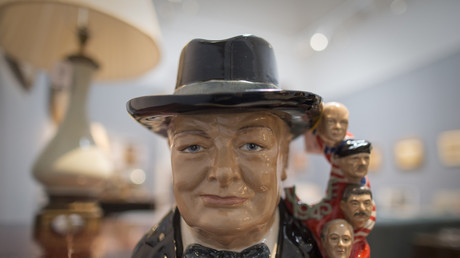 Defense lawyers and supporters of the detained claim that the actions described by investigators were simple entertainment and the whole case is a result of a police provocation. On Wednesday, they plan to hold a protest rally in support of the "New Greatness" members, but Moscow city authorities have not licensed it and asked the organizers not to bring the situation to open confrontation.
In his Tuesday statement Dmitry Peskov said that the Kremlin was aware of the "New Greatness" case. "We know that this probe has caused a lot of response. The investigation is going on. Of course we have paid attention to this incident that caused a lot of public reaction," he said.
Previously, Peskov has told reporters that the Kremlin would not interfere before the court passes its verdict on the case.
If you like this story, share it with a friend!