Politics
Russian court jails extremist for recruiting terrorists via WhatsApp messenger
A court in St. Petersburg, Russia has sentenced a man to six years in prison for terrorist propaganda and recruiting new members for the banned Islamic State group using popular internet messenger WhatsApp.
The united press service of St. Petersburg courts told Interfax on Thursday that in 2015 the convict, Azizbek Rustamov, created a special WhatsApp group to commit crimes connected with terrorist activities. After including several members in this group, he subjected them to terrorist propaganda. In particular, Rustamov attempted to persuade his targets to commit terrorist attacks and join illegal terrorist groups, such as the infamous Islamic State (IS, formerly known as ISIS).
Read more
Investigators told the court that the group members received texts and videos that contained, among other things, "information about the events in Syria presented from the positions of terrorist ideology."
The court also sentenced one of the members of the WhatsApp group, Iskander Nurbayev, to a fine of 70,000 roubles (slightly under $1,000) for not reporting the crime to police. Nurbayev pleaded guilty and said that he regretted his inaction.
Russia introduced a law regulating data exchange between internet companies, including messenger platforms, and the state security services in July 2016. According to the statute, telecom companies must store all information about their clients data traffic for three years (one year for messengers and social networks) and also to keep actual records of phone calls, messages and transferred files for six months. The handover of data to special services, such as Russias main anti-terrorist agency, the FSB, should be done on demand and refusal to cooperate is punishable by large fines and the blocking of violators websites and services on Russian territory.
Read more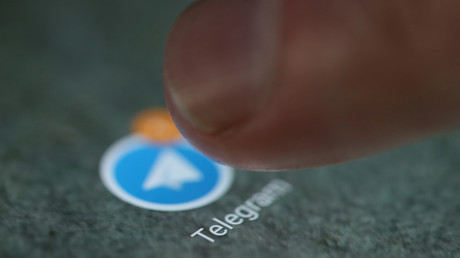 The only company that chose to challenge the new law was the UK-registered Telegram LLC, which owns the popular messenger Telegram. This caused the Russian telecom watchdog to order the blocking of Telegram in the country, but this proved harder that it seemed. Telegram began migrating to new IP addresses rented from international corporations like Google and Amazon, and remained online despite all of the authorities efforts.
In the latest developments, however, Telegram changed its policies and announced that it was ready to hand over information about suspected terrorists, albeit only if special services obtain a court warrant.
Think your friends would be interested? Share this story!