Politics
Russian govt backs bill allowing use of geolocation data to search for missing kids
The Russian government has supported a bill that would allow police and rescuers to quickly access geolocation data on the phones of missing children in emergency situations.
News of the governments support for the bill was announced on Friday by the main sponsor of the legislation, MP Irina Yarovaya (United Russia).
Read more
The motion, drafted in mid-July this year, obliges operators of mobile services to disclose geolocation data on childrens phones when they get a written request from parents or guardians approved by a senior officer of the law enforcement agency that conducts search-and-rescue operations for missing children.
When a childs sim card is registered in a third partys name, this person should also provide written consent for the data disclosure.
Usually, accessing personal information from electronic devices, such as geolocation data on mobile phones, requires a court warrant, but with missing children, time can be crucial. The bill allows agencies that conduct searches to notify the court about the fact that they have access to geolocation data post-factum, within 24 hours of receiving it.
Read more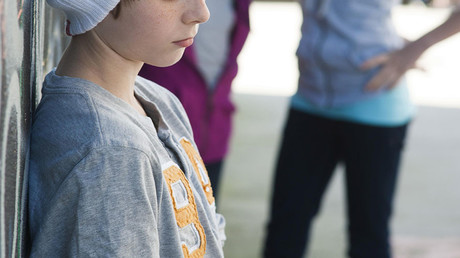 When presenting the bill, its authors emphasized that the geolocation data is priceless for rescuers who search for missing children because their location in the first hours or even minutes after going missing can be of decisive importance in the search-and-rescue operation.
The government agreed with this reasoning and also recommended providing in the bill for situations in which it is impossible to determine the owner of a sim card in the missing childs phone or quickly contact the owner.
According to statistics presented by the bills sponsors, around 8,000 underage citizens went missing in Russia in 2017 alone, with 40 percent of those being small children. On average, 10 percent of all criminal cases instigated in Russia are launched into incidents involving missing children and teenagers.
Think your friends would be interested? Share this story!