David Davis: May should postpone parliaments Brexit vote again
Former Brexit secretary David Davis believes Theresa May should delay parliaments vote on her Brexit deal for a second time in order to push Britain closer to a no-deal scenario, and to pile pressure onto MPs and the EU.
Parliament was originally due to vote on Mays deal on 11 December, but the Prime Minister delayed it at the last minute as it became clear it faced a near-certain defeat.
Since surviving a no confidence vote shortly before Christmas, May has been seeking reassurances from her EU counterparts to convince MPs to back her withdrawal agreement.
So far the sticking point has been that her deal would not allow the UK to unilaterally exit a temporary customs union arrangement with the EU designed as a temporary measure to avoid a hard border in Ireland.
With parliaments postponed vote now due in the week starting on 14 January, the Financial Times reported that May will speak to the likes of Dutch Prime Minister Mark Rutte, German Chancellor Angela Merkel, and European Council President Donald Tusk this week to see whether they have changed their stance.
"The Withdrawal Agreement does not respect the referendum result," Davis wrote in the Telegraph.
"That is why the meaningful vote had to be delayed and one wonders if even the January vote will go ahead.
"Attempts to frighten MPs into supporting it are unlikely to work, because voting down this substandard deal will not result in no Brexit."
He added: "We know that the EU is worried about the loss of the £39bn 'divorce' payment if there is no deal … so this is the moment to be hard-nosed about these issues.
"The more we prepare to leave the EU without a deal, the more likely a good deal becomes."
However, current Brexit secretary Stephen Barclay said that the UK is more likely to leave the EU with no deal if parliament rejects Mays withdrawal agreement.
"No deal will be far more likely if MPs reject the government's Brexit deal later this month," he wrote in the Daily Express.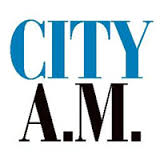 [contfnewc] [contfnewc]