Beauty
A makeup artist says this little-known £9.50 face wash completely cured her cystic acne
Anyone who has suffered with cystic acne knows only too well the physical and emotional pain it can cause – but one makeup artist is convinced she's found a cure.
Kellee Kernohan, an Aussie from Queensland, showed her 36,000 followers on Instagram the terrible state her skin was in just last year.
Advertisement
Constantly worried about her appearance, Kelly wrote: "Not only did I feel horrendous externally, but internally. I couldn't even apply foundation over my cystic acne because I was in constant agony."
The definitive guide to cystic acne and the dermatologist-approved guide to treating it
Kellee blamed expensive creams and spot remedies for exasperating her skin; she emphasises her acne, caused by depression and a bad diet, got worse when using pricey skincare.
According to Fabulous, it wasn't until her dermatologist recommended a much more purse-friendly cream to tackle her acne that she finally managed to clear up her skin.
Advertisement
Kellee credits the affordable £9.50 Gentle Wash by QV for calming her skin, helping relieve active spots as well as make her scars fade.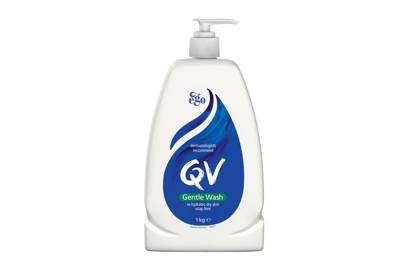 The soap-free mild foaming cleanser promises to maintain skin's natural protective properties. It doesn't strip away natural oils like soap can, it's pH balanced, has a low-irritant formulation and is ideal for people with dry skin conditions such as dermatitis, eczema and psoriasis.
Kellee told her followers: "Im proud I can now share with