Beauty
I tried the new wonder serum for stressed complexions and was told I have "excellent skin" by a stranger
PRODUCT
Garden of Wisdom Neurophroline Serum, £18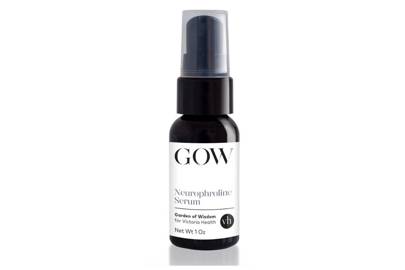 THE HYPE:
You may not know it, but stress is at the route of countless skin maladies, leading to inflammation, dryness, breakouts and ageing. The worst part? Stress is one of the trickiest-to-treat issues in skincare. But, theres a new ingredient, thats emerged from clinical trials with the proven ability to reduce cortisol levels (the hormone that triggers stress). Its name? Neurophroline. While it hasnt hit the mainstream yet, the ingredient has been picked up by affordable skincare brand Garden of Wisdom, which means we can all benefit from some skin stress-therapy.
Advertisement
The Ordinary has launched super affordable skincare starter kits designed for every skin type
REVIEWER:
Elle Turner, Deputy Beauty Editor
BEAUTY BIO:
I should confess, I have more serums than strictly necessary. I like to think of myself as a bit of an apothecary with all my potions – salicylic for spots, hyaluronic for hydration, glycolic for exfoliating, rosehip for calming (the list could go on). I definitely can feel the effects of stress on my skin. For me, it plays out most as dryness and sensitivity, so Id love to find something that can help keep my complexion cool, calm and glowing with health.
Brow pinching is the new natural (and gentle) alternative to Botox, here's how to do it at home
Advertisement
THE REVIEW:
This pumps out in a cream coloured, slightly snot-like consistency – but dont let that put you off. Its actually very silky with a good amount of slip (ideal for massaging across skin) once applied and sinks in quickly. The big question is, what exactly is neurophroline and how does it work? Derived from Tephrosia purpurea (a species of flowering plant from the pea family) it works by blocking the production of cortisol in skin cells and promotes the release of relaxing chemicals (or endorphins) in skin.
Why is this important? High levels of cortisol triggers the destruction of collagen (which we need for our skin to feel plump and healthy) and this can lead to the formation of lines, wrinkles and dark circles. Cortisol also increases the amount of adrenaline in our body which diverts the flow of blood from our skin to our muscles. Decreased blood flow means that skin becomes less oxygenated and nutrients are taken away from the skin, leading to dullness. And, cortisol affects the levels of hyaluronic acid in our skin leading to dehydration. Finally, cortisol is responsible for increased inflammation, which creates more reactivity in skin and hinders repair. All of which is bad news for healthy skin.
Advertisement
Alongside neurophroline, this serum is b