Food
She was found dead at a beach in 1972. DNA helped police identify a suspect
Your ads will be inserted here by
Easy Plugin for AdSense.
Please go to the plugin admin page to
Paste your ad code OR
Suppress this ad slot.
Police conducted more than 2,000 interviews and followed numerous leads but could not identify a suspect in the death of Terri Lynn Hollis until this year. On Wednesday, Torrance police announced a suspect — now dead — has been identified through a match made on a national DNA database. "This crime is what nightmares are made of, and no family should ever have to go through such a tragedy," Torrance Police Chief Eve Irvine said at a news conference. Investigators turned to public DNA databases after decades of searching for the killer, police said. In 2000, police submitted DNA evidence left on Terri's body to the Los Angeles Sheriff's Crime Lab, but no matches were made through searches made through the Combined DNA Index System (CODIS), which is maintained by the FBI.In 2018, Parabon NanoLabs, a DNA technology company based in Virginia, ran a DNA sample through publicly available databases and linked it to DNA submitted to a genealogical database by a relative of the suspect, the Torrance Police Department said in a statement. With that sample, detectives narrowed down the search and later identified the suspect as Jake Edward Brown. Brown, who was born in 1936, had a rap sheet that included robbery and two rapes that happened two years after Terri was attacked, police said. Brown died in 2003 in Arizona. Experts exhumed his body and extracted his DNA, which was a one in 21 septillion match to DNA found on Terri's body, police said in a news release."Under these very unfortunate circumstances, we are very proud to say that this case has been solved," Chief Irvine said at the news conference.Randy Hollis was 16 when his sister was killed. He attended the police news conference and encouraged families searching for justice for their loved ones not to lose hope.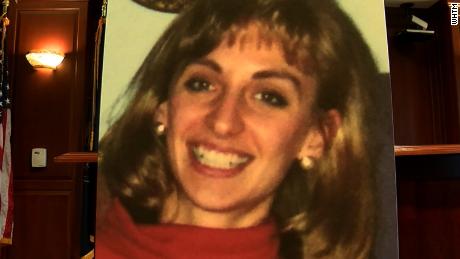 "When you think about it, 47 years, it's amazing that we've come to this day," he said. "I only wish that my parents were still alive to see this."Police said there are questions they cannot aRead More – Source