News
Bureaucrats Demand Former Australian PM Register as Foreign Influencer for Attending Conservative Conference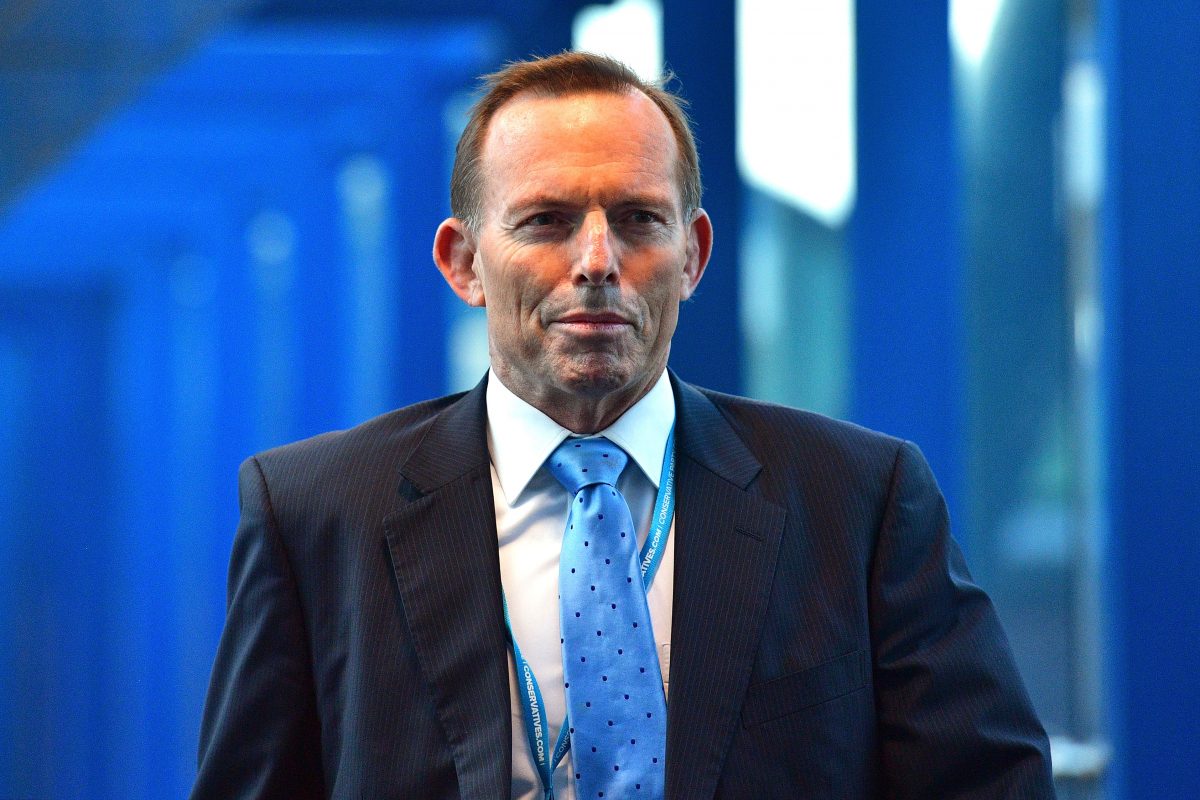 Australias former conservative Prime Minister Tony Abbott has described a demand that he register as a "foreign influencer" before he attended an international conference in Australia earlier this year as "absurd."
The Weekend Australian newspaper reports the former prime minister refused the order to register as an agent of foreign influence under the nations foreign transparency laws, saying: "Surely senior officials of the Commonwealth have better things to do with their time.
"Its oppressive, its coercive. I thought the commissars had gone when the bloody Soviet Union went out of business."
The request came on Aug. 8, the day before Abbott addressed the Conservative Political Action Conference (CPAC) in August alongside foreigners, including Brexit Party leader Nigel Farage and British political activist Raheem Kassam.
Abbott was informed by the deputy secret­ary of the Integrity and Inter­national Group of the Attorney Generals department, Sarah Chidgey, that as a former cabinet minister, he had a lifetime obligation to register any activity undertaken on behalf of a foreign principal. Chidgey is part of the team of bureaucrats charged with enforcing the Foreign Influence Transparency Scheme Act, which was signed into law in December 2018 to "provide visibility of the forms and sources of foreign influence in Australias governmental and ­political processes," Attorney-General Christian Porter said at the time.
In correspondence obtained by the newspaper, Abbott replied: "Any suggestion that I was a foreign influencer is absurd … I decline to register and suggest that you rethink the making of such misplaced and impertinent requests in the future."
Conference Organiser Threatened With Jail Time
Chidgeys team also contacted the conference organiser Andrew Cooper on Oct. 21 to issue its only section 45(2) notice, demanding that he hand over all conference documents including those detailing any understanding between his libertarian organisation, LibertyWorks, and the American Conservative Union (ACU), or else face criminal charges with a maximum penalty of six months in jail.
The conference was cohosted by LibertyWorks and the ACU, modelled on the popular American CPAC event. Organisers said they saw the conference as a rallying point for those who identify with conservative or libertarian values that favor small government to gather and share their vision for the nations future.
Cooper told The Weekend Australian that he would not be complying with their request "despite the threat of criminal prosecution and jail time."
"I established LibertyWorks to argue against this type of government control over speech and citizens," he told the paper. "I will not sell out our speakers and delegates by kowtowing to government overlords.
"This is government overreach worthy of the Chinese Communist Party in Hong Kong, not a modern and free Australia," Cooper said. "They demand I provide emails of ACUs conversations with all CPAC speakers including … Meadows and Farage. How can I do that? It feels like the Stasi is holding me in 1950s East Berlin and I am being threatened with jail because I cannot provide them with information that I do not have."