News
Gulf Stocks Tumble Amid Rising US-Iran Tensions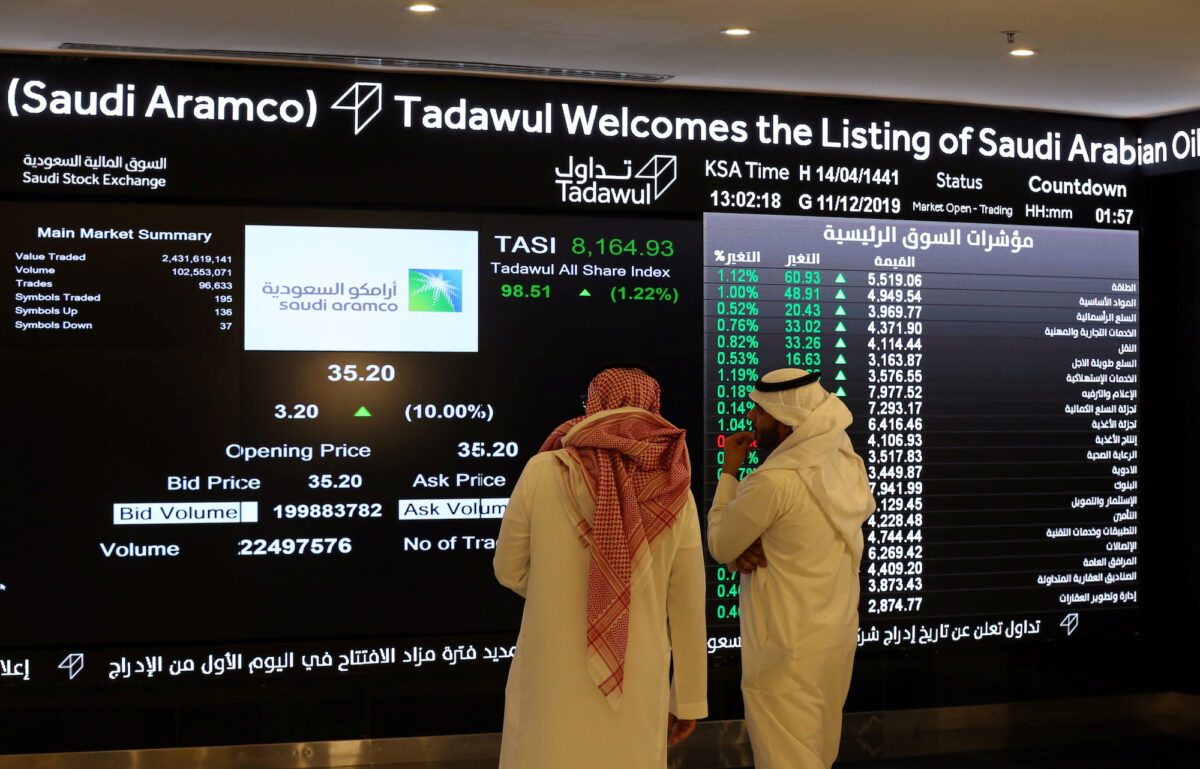 Stocks in the Persian Gulf plunged in Sunday afternoon trading as tensions between the United States and Iran roiled markets after the assassination of a top Iranian military commander.
General Qassem Soleimani, the architect of Tehrans overseas military operations was killed on Friday in a U.S. drone strike on his convoy at Baghdad airport.
Markets responded quickly to the strike, with Saudi credit default swaps—which investors buy as protection against default—rising by more than 13 percent on Friday, Refinitiv data showed.
On Sunday, shares of oil giant Saudi Aramco fell 1.7 percent to their lowest level since listing last month in a record initial public offering (IPO).
The Kuwaiti index, the best performer in the region in 2019, was down nearly 4.1 percent, while Saudi stocks plunged 2.2 percent.
"A U.S.-Iran war could shave 0.5 percentage points or more off global GDP, mainly due to a collapse in Irans economy, but also due to the impact from a surge in oil prices," Jason Tuvey, senior emerging markets economist at Capital Economics, said in a note last week.
Oil prices jumped to $63.05 a barrel on Friday, their highest level in more than three months, after Soleimanis killing sparked fears that conflict in the region could disrupt global oil supplies.
Circle of Violence
The assassination of Soleimani came following months of attacks by Iran-backed militias on American forces in Iraq.
The hostilities that targeted U.S. troops included the storming of the U.S. Embassy in Baghdad by Iranian-backed militiamen and their supporters on Dec. 31, and the death of a U.S. military contractor on Dec. 27.
Several U.S. and Iraqi soldiers were also wounded in the rocket attack the United States has attributed to Kataib Hezbollah.
According to State Department officials, Soleimanis assassination had been in response to the years of deadly attacks that he had personally orchestrating in the region. They stressed that another major attack in Iraq had been imminent but is now not likely to happen.
"We cannot promise that we have broken the circle of violence," a senior State Department official told reporters on Jan. 3. "What I can say from my experience with Qassem Soleimani is, it is less likely that we will see this now than it was before, and if we do see an increase in violence, it probably will not be as devilishly ingenious."
President Donald Trump told reporters in Florida that afternoon that the strike was carried out "to stop a war."
Trump Issues Warning
Trump took to Twitter to announce that the United States has "targeted 52 Iranian sites" in response to threats from the Iranian regime.
On Saturday night, Trump warned Iran not to attack "any Americans or American assets" or Iranian targets would be "hit very fast and very hard."
Earlier in the day, senior Revolutionary Guards commander General Gholamali Abuhamzeh issued a threat saying that dozens of U.S. targets were within reach for the Islamic regime followinRead More – Source