News
Coronavirus Live Updates: Outbreak Could Affect Sino-US Trade Deal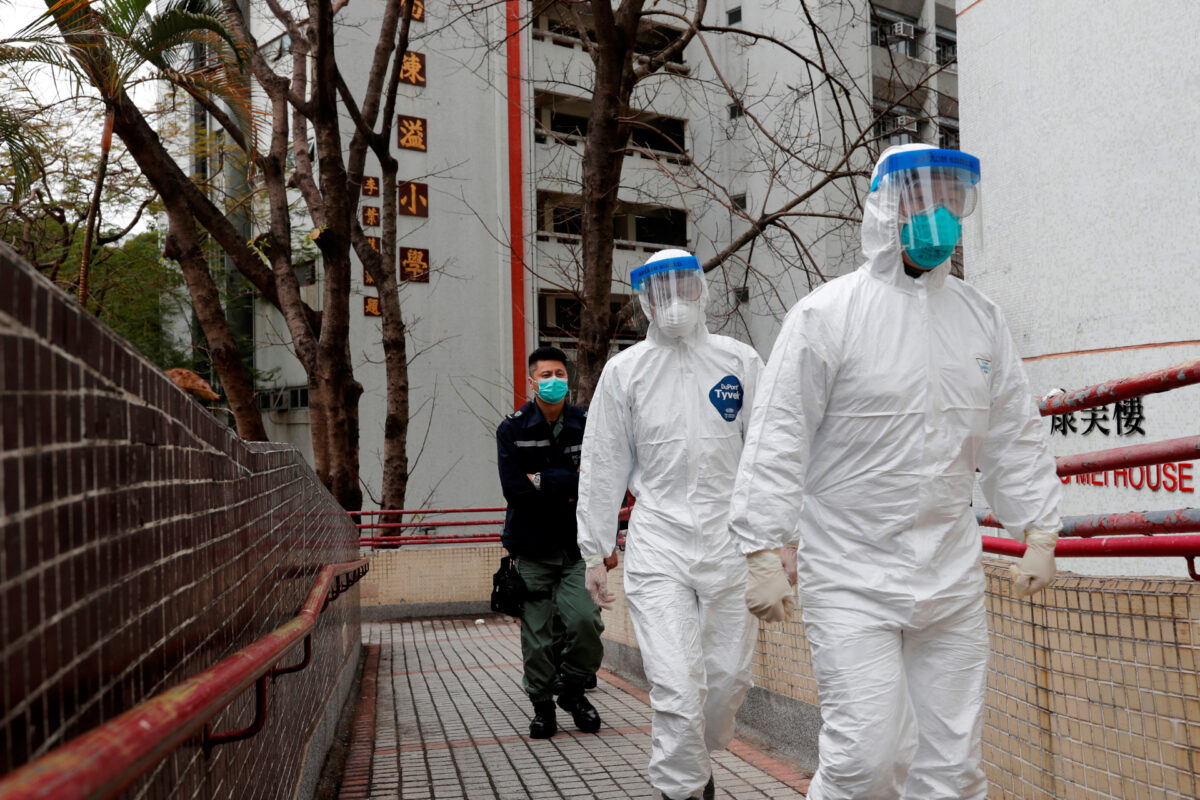 Roughly two dozen countries around the world have taken precautionary measures to stem the spread of the new coronavirus, COVID-19, as the death toll continues to rise.
Refresh for updates.
Outbreak Could Affect Sino-US Trade Deal
U.S. National security adviser Robert OBrien said on Tuesday that the coronavirus outbreak is "not going to change the phase one deal." However, he cautioned the outbreak could affect Beijings ability to fulfill terms of the "phase one deal," particularly on its commitment to the purchase of U.S. agricultural goods.
OBrien made the remarks while speaking at the Atlantic Council.
Under the deal signed in January, Beijing is committed to buying $200 billion worth of additional U.S. goods and services over the next two years, including $40 billion to $50 billion of agricultural products each year.
"The coronavirus is not slowing down the Chinese Communist Party from doing exactly what it wants to do," said OBrien, pointing to Chinas activities such as pressuring its regional neighbors, and attempting to steal intellectual property and force technology transfer.
On Feb.9, Beijing deployed a military aircraft to circle over half of Taiwan, according to Taiwanese media, a move that has escalated cross-strait tension. Another Chinese jet flew close to Taiwan the following day.
On Feb. 10, the U.S. Department of Justice indicted four members of the Chinese military for stealing about 145 million Americans data and trade secrets by hacking credit-reporting agency Equifax.
Japan Bans Travelers from Zhejiang
Japanese Prime Minister Shinzo Abe announced a ban against travelers holding Chinese passports issued in eastern Chinas Zhejiang Province on Feb. 12, according to local newspaper Mainichi Shimbun.
According to local outlet NHK, Japan already has a similar ban against holders of Chinese passports issued in Hubei, the epicenter of the coronavirus COVID-19 outbreak. Additionally, travelers who have been to Hubei in the past 14 weeks are also banned from entry into Japan.
Chinese Falun Gong Practitioner Forcibly Held in Coronavirus Quarantine After Torture
A Chinese prisoner of conscience who was severely tortured to the point of losing consciousness was taken to a quarantine facility for coronavirus patients, according to a website that documents the persecution of the meditation group Falun Gong in China.
Gong Fengqiang was arrested on Dec. 27 last year because of his faith in Falun Gong, known as Falun Dafa, according to Minghui.org, a U.S.-based website. The meditation practice based on moral teachings of truthfulness, compassion, and tolerance, has been persecuted by the Chinese regime since 1999.
While in custody, he was "abused in a detention center" by Chinese Communist Party officials and lost consciousness. He was then taken to a coronavirus quarantine center because officials had sought to cover up the incident, according to the Chinese edition of the website.
Chinese Officials Allowed to Seize Personal Property Amid Viral Outbreak
Officials from two virus-stricken cities in southern China may now confiscate private property in an effort to combat the coronavirus outbreak that has pushed the countrys health system to the limit.
According to a notice posted on Feb. 11, the city and district level authorities in Guangzhou city can, "when necessary," "tempoRead More – Source