News
South Korea Has Over 6,000 Coronavirus Cases, Including 2 More US Military Dependents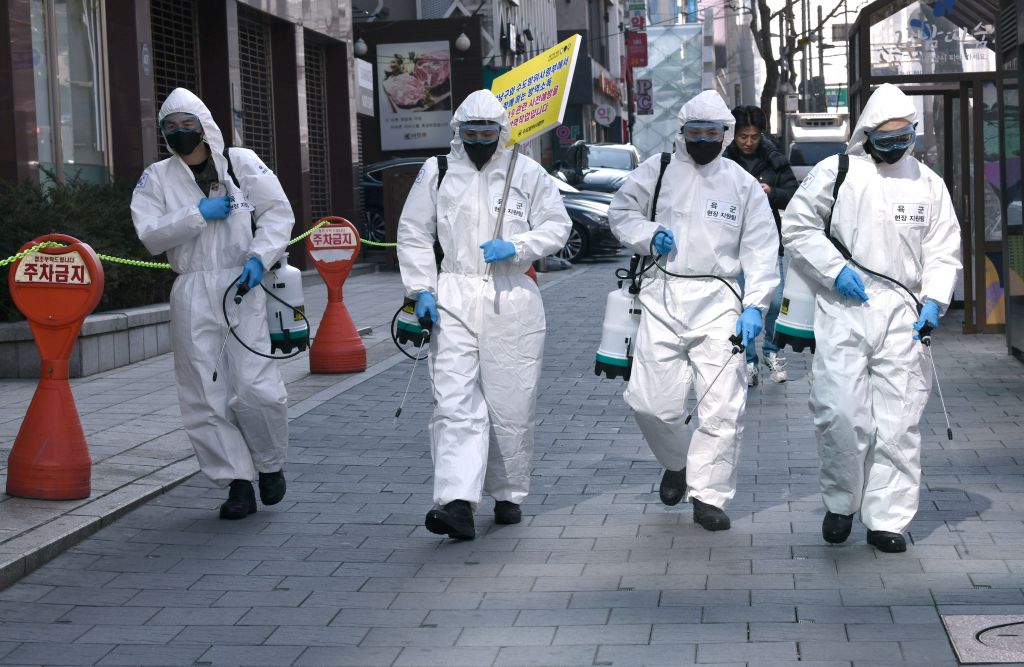 South Korea has seen its cases of the novel coronavirus increase 60-fold since Feb. 20, with local health officials reporting 322 new cases of the virus on March 5.
The Korea Centers for Disease Control and Prevention (KCDC) reported a total of 438 new cases on Wednesday, bringing the national tally to 5,766. On Thursday, the Korean government reported additional 322 cases as of 4 p.m. local time, taking the total number of infected to 6,088.
According to local outlet Yonhap News Agency, there are now at least 40 deaths in connection to the coronavirus.
Also on Thursday, U.S. Forces Korea reported that two dependents stationed in Daegu have tested positive for COVID-19.
The two cases bring the total number of USFK-related infections to six, including one U.S. soldier.
Daegu, home to about 2.5 million people and located about 186 miles southeast of the capital Seoul, is the epicenter of the outbreak in South Korea, accounting for more than half of all known cases in the East Asian country.
One patient, who has been in self-quarantine since Feb. 26, is a dependent of a USFK active duty service member. The patient is currently under direct medical care and supervision from U.S. military medical providers.
Another patient, who has been in self-quarantine since Feb. 28, is a female dependent of a civilian employee working for the U.S. Department of Defense. She and her spouse are now both under quarantine at their residence.
"KCDC and USFK health professionals are actively conducting contact tracing to determine whether anyone else may have been exposed," USFK said regarding the female patient.
So far KCDC has not announced details of the 322 new cases.
Of the 5,766 known cases, 4,327 are in Daegu and 861 are in the broader North Gyeongsang province.
According to KCDC, 69.6 percent of all cases in Daegu are connected to Shincheonji Church.
Many of those cases related to the church have been traced back to a 61-year-old female follower who tested positive for the virus on Feb. 18 as the countrys 31st confirmed case.
Seoul has 103 confirmed cases and the coastal city of Busan has 92. South Chungcheong province has 86 known cases, while South Gyeongsang province has 74 cases.