News
South Korea Has Nearly 7,500 Cases of Novel Coronavirus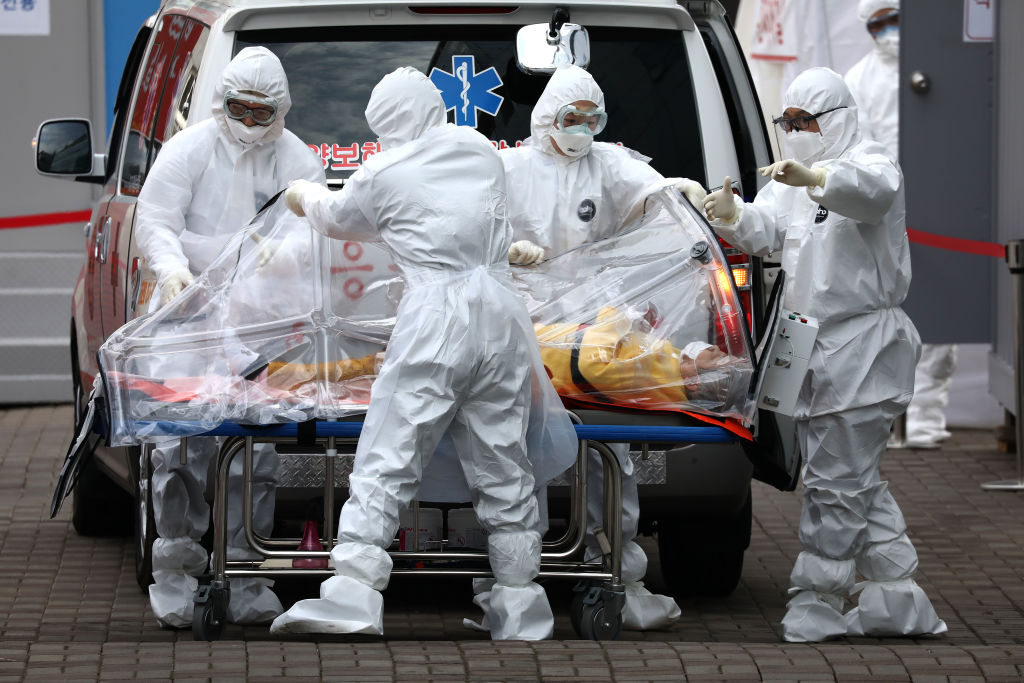 South Koreas novel coronavirus cases jumped to nearly 7,500 on March 9, after local health officials reported 96 new cases over the past 16 hours.
The 96 new cases were identified between midnight and 4 p.m. local time on Monday, the Korea Centers for Disease Control and Prevention (KCDC) reported, bringing the total infection cases in the country to 7,478.
Meanwhile, South Koreas death toll in connection with the virus now stands at 53, an increase of two from the previous day. The two deaths occurred in Daegu.
South Korea has seen a steady decline in daily new cases since it logged 518 on March 5. Since then, it reported 483 new confirmed cases on Friday, 367 cases on Saturday, and 248 cases on Sunday.
However, Vice Health Minister Kim Gang-lip said in a daily briefing on Monday that while the spread of the virus is showing signs of a slowdown, the number of sporadic cases outside of Daegu and the broader North Gyeongsang province is increasing.
"Its a time when we should focus on making all-out efforts to decrease the number of new infections," Kim said, according to local outlet Yonhap News Agency.
Daegu and North Gyeongsang province are the epicenters of South Koreas coronavirus outbreak, accounting for more than half of all known cases in the country.
Of the 7,382 known cases as of Sunday, 5,571 are in Daegu and 1,107 are in North Gyeongsang province, while the capital Seoul has 130 cases. So far, KCDC has not announced details of the 96 new cases reported on Monday.
Many of the cases in these two regions have been connected to a branch of the Shincheonji Church of Jesus in Daegu, after a 61-year-old female follower of the church tested positive for the virus on Feb. 18.
According to Yonhap, a 24-year-old man who tested positive for the virus on Sunday recently traveled to Italy.
Aside from South Korea, Italy is one of the worst-hit countries by the virus outside of mainland China, with at least 6,387 confirmed cases and 366 deaths.
Also on March 9, U.S. Forces Korea (USFK) reported that a Korean construction worker who works at Camp Walker tested positive for COVID-19. The worker is now isolated at his off-base residence.
Camp Walker is a U.S. military base in Daegu, which is about 186 miles southeast of the capital Seoul.
"KCDC and USFK health professionals are actively conducting contact tracing to determine whether anyone else may have been exposed," USFK stated.
On March 6, USFK reported that one of its employees tested positive for the virus, who was then isolated at his off-base residence in Asan, a city in South Chungcheong province.
The two cases bring the total number of USFK-related infecRead More – Source