News
South Korea Sees New Cluster of Infections As Confirmed Cases Surpass 7,500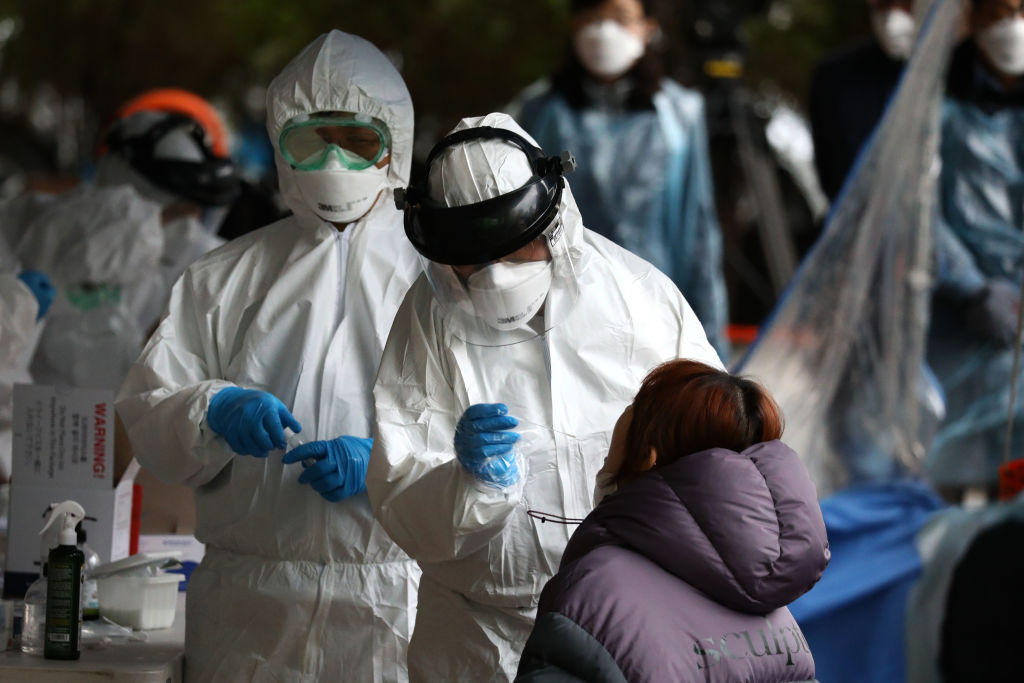 In South Korea, the capital of Seoul has just recorded at least 60 new cases of the novel coronavirus, a major cluster outbreak outside of Daegu and the broader North Gyeongsang province.
The infection cluster happened at a call center in the neighborhood of Sindorim in Seoul, local outlet Yonhap News Agency reported on March 10. The municipal government of Seoul stated that at least 64 people in connection with the call center are infected with the virus as of 1 p.m. local time on Tuesday.
Among those, 40 employees of the call center and their family members live in Seoul. Additionally, 13 employees live in Incheon and 11 employees live in Gyeonggi province.
The call center is located on the 11th floor of a high-rise building, which is 19 floors above the ground and 6 floors underground. There are 207 other employees of the call center waiting to be tested for the virus.
"All 207 workers have been quarantined and inspections are taking place. This is the biggest infection reported in Seoul so far," Seoul Mayor Park Won-soon said in a press briefing on Tuesday, according to Yonhap.
The mayor added, "We are looking at this in a serious and grave manner and striving to prevent additional cases."
In response to the outbreak at the call center, local health officials have sealed off the first floor to the 12th floor, which are home to office units and stores, according to Yonhap. People living on the 13th floor to the 19th floor, which house only residential units, have been asked to quarantine themselves in their homes.
Local health officials have also announced that they plan to test 550 other people, who work at other call centers on the seventh to ninth floors of the same building.
Also on Tuesday, the Korea Centers for Disease Control and Prevention (KCDC) announced that there were 131 new cases on Monday, bringing the national tally of infected to 7,513.
Of the 7,513 known cases, 5,663 are in Daegu and 1,117 are in North Gyeongsang province.
Meanwhile, Gyeonggi province has 163 confirmed cases, Seoul has 141 cases, and Busan 96 cases.
It is unclear how many of the 64 cases connected to the call center have been included in the KCDCs total tally of 7,513.
Many of the cases in Daegu and North Gyeongsang province have been connected to a branch of the Shincheonji Church of Jesus in Daegu, after a 61-year-old female follower of the church tested positive for the virus on Feb. 18.
Also on March 10, URead More – Source