News
USs Trust at Stake for Canada on Huawei 5G Decision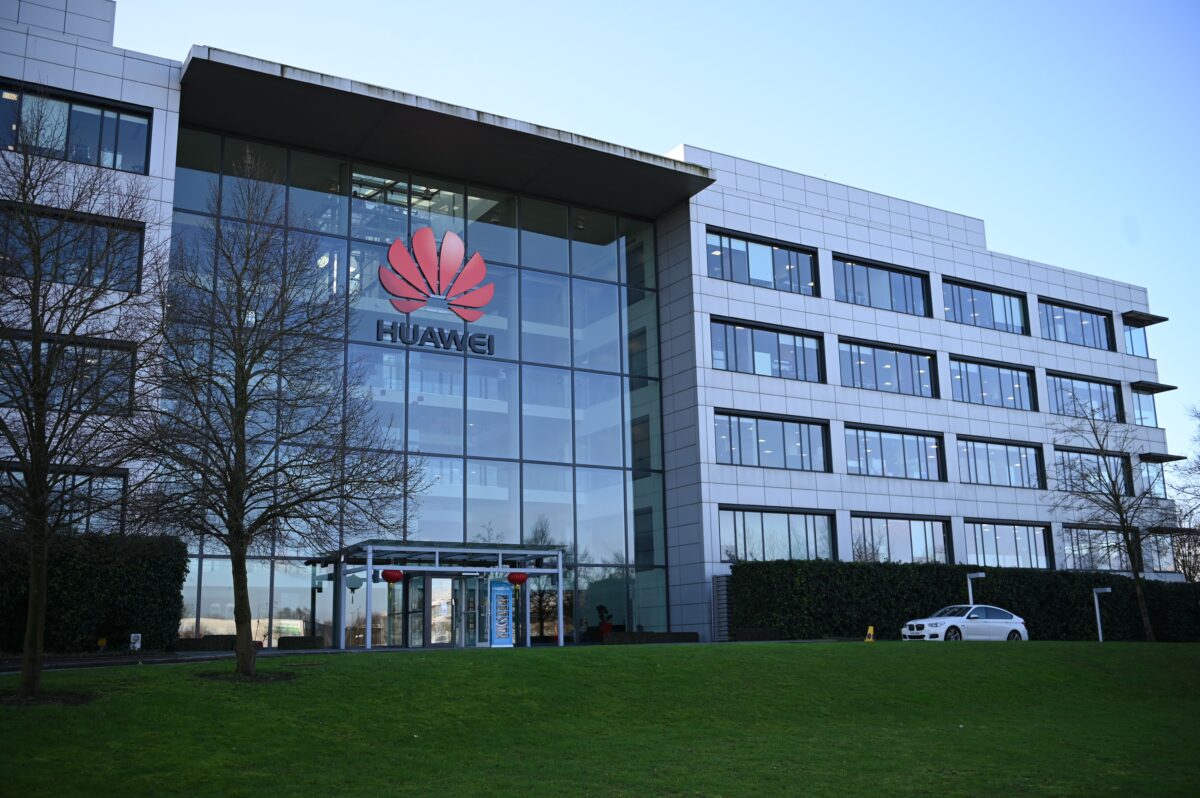 News Analysis
OTTAWA—Canada was again reminded that if it allows Huawei in its 5G networks, its close relationship with the United States could change.
Retired U.S. Navy rear admiral Dwight Shepherd said at a recent defence conference that two countries cant be allied more than Canada and the United States, but that intelligence sharing may be limited if Canada allows Huawei components in its 5G networks.
He said if Canada and the United States dont have a common strategy for 5G and cyber, theyd be doing each other a disservice.
A theme that emerged at the Ottawa Conference on Security and Defence on March 4–5 is that national defence is a team sport and relationships matter.
"It goes back to trust," Shepherd told the audience in Ottawa on March 5.
"Were literally attached at the hip," he said, adding that both countries will prosper if they can trust each others systems, and if they cant, theyll have a problem.
Shepherd said a government has to determine where the risk is coming from.
"You owe your citizens in your country some semblance of protection," the former director of cyberspace operations for U.S. Northern Command / Norad told the gathering of defence and military professionals.
Canada is the only member of the Five Eyes intelligence-sharing alliance—which also includes the United States, Australia, New Zealand, and the United Kingdom—that has not yet rendered its verdict on Huawei for its 5G infrastructure
In January, the U.K. became the only Five Eyes member to permit Huawei access to its 5G network, limiting the involvement to 35 percent and only to non-sensitive areas.
But the United States doesnt want Canada to grant any access at all. Washington sent its special representative for international telecommunications, Robert Blair, to Ottawa on March 9 for a meeting about Huawei and 5G.
Greatest Long-Term Threat to Security
In explaining that the U.K. does not want to rely on a hostile vendor—Huawei—but seeks greater competition in its telecommunications space, U.K. lieutenant general Robert Magawon, Strategic Command deputy commander, was met with arguments noting the potential problems ahead.
Huawei has a part to play in the quest by the Chinese Communist Party (CCP) to supplant the international order and dictate new international norms, behaviours, and relationships, said Admiral Philip Davidson, commander of the U.S. Indo-Pacific Command.
"China represents the greatest long-term strategic threat to security in the 21st century," he said, speaking on a panel with Magawon.
Control of innovation technology and infrastructure by the Chinese communist state, with Huaweis participation in all aspects, isnt just a military concern—its a sovereignty concern, Davidson said. Telecommunications used to be about reliability, but now its all about data and what can be done with it, he added.
Magawon said the U.K. is already reliant on Huawei for 4G, and the Chinese telecommunications giant wont have anything to do with the dissemination of information on the Five Eyes network.
"We are concerned such that the U.K. has set up a Huawei analysis centre," he added.
Related Coverage
However, pushback is even coming from among the ruling U.K. Conservatives. Several dozen of British Prime Minister Boris Johnsons fellow Conservatives plan to back an amendment to the Telecommunications Infrastructure Bill to extricate "high-risk vendors" like Huawei from 5G networks completely by the end of 2022, according to Reuters.
"Beijings approach is a pernicious one," Davidson said, adding that the CCPs use of coercion, influence operations, and outright military and economic threats bully other states to accommodate its interests.
In the realm of cyber, China is his biggest worry, said Canadas Chief of Defence Staff General Jonathan Vance on March 4 during the days closing remarks.
Tool for State-Sponsored Espionage
While Magawon said he feels confident in the U.K.s ability to keep Huawei from compromising sensitive information, Shue Jane Thompson said at the defence conference that with 5G, it becomes more difficult to do so.
Thompson, vice-president and partner, global security strategy and growth at IBM, said its hard to give assurances on the testing, given that the amount requRead More – Source