News
Coronavirus Live Updates: Vietnam to Stop Issuing Visas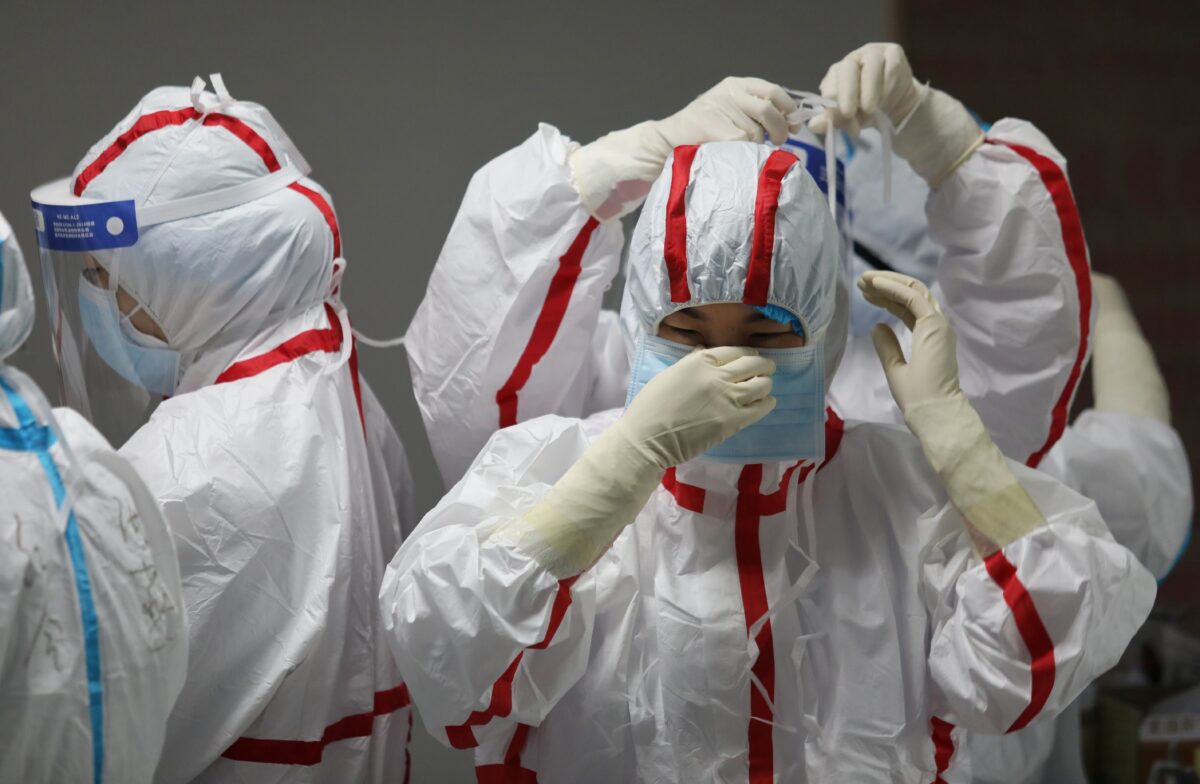 The novel coronavirus that originated in Wuhan, China, and the disease it causes, COVID-19, has spread to more than 100 countries and territories around the world, killing thousands.
Check back for March 17 updates.
Vietnam to Stop Issuing Visas
Vietnam will suspend the issue of new visas for all foreign nationals to curb the spread of coronavirus in the Southeast Asian nation, state media said on Tuesday.
"The government sees the visa suspension policy as an effective measure to constrain the rapid spread of the virus, given many countries are now at high risk of infection," the state-run Nhan Dan newspaper said.
"Its temporary. The restriction will be in place for 15 to 30 days," it added, without saying when the ban would take effect.
Hanoi has denied entry to visitors from Europes Schengen visa-free area and Britain from Sunday, and ordered mandatory quarantine and testing for all arrivals from virus-hit areas.
Schools stayed shut nationwide on Tuesday. Authorities have ordered the closure of cinemas, clubs and bars, massage parlors, karaoke lounges and online game centers in urban areas until the end of March.
Russia Closes Its Borders to May 1
Russia will ban the entry of foreign nationals and stateless people from March 18 to May 1 in response to the coronavirus outbreak, the government said on Monday.
The ban will not apply to diplomatic representatives, airplane crew members and some other categories of people, it said.
Russia has reported 93 cases of the virus so far.
Indiana, Texas Report First Coronavirus-Related Deaths
Governor of Indiana Eric Holcomb confirmed its first COVID-19-related death in the state in Marion County on Monday.
The victim was over 60-years-old and had underlying medical conditions. They are believed to be a case of community spread as the individual had not traveled abroad.
Indianas bars, nightclubs, and restaurants are now closed to in-person dining. Delivery and takeout is still allowed, the governor said.
In Texas, a man in his late 90s from Matagorda County died on Sunday of symptoms consistent with COVID-19. A test confirmed on Monday that he was a carrier of the SARS-CoV-2 virus.
Officials said the man died at Matagorda Regional Medical Center.
They added that the state has "launched an extensive investigation" into the origin of the infection, and that "evidence exists of a possible community link to the earlier positive case" in the county.
Taj Mahal To Close
Indias culture ministry has announced that it is closing the Taj Mahal to protect the thousands of visitors that visit the countrys "monument of love" every day.
Culture Minister Prahlad Patel said it was "imperative to shut it down," according to local media reports.
India has confirmed 119 cases of COVID-19, with two related deaths. So far, around 6,000 people have been tested for the SARS-like virus.
Patel said the monument, including other cultural sites across the country, would be closed until at least March 31.
Hundreds of Inmates Escape Brazil Jails
Hundreds of prisoners broke out of four Brazilian jails on Monday, the day before their day-release privileges were due to be suspended over the coronavirus outbreak, Sao Paulo state prison authorities and local media reported.
The Sao Paulo state prison authority said it could not say how many inmates had escaped as it was "still tallying the exact number of fugitives."
Local media reported that as many as 1,000 had fled from four jails—Mongaguá, Tremembé, Porto Feliz and Mirandópolis—ahead of the lockdown.
The Sao Paulo state prison authority said "acts of insubordination" had taken place at the jails ahead of the suspension of the day-release program.
The suspension was necessary, it added, because 34,000 convicts would be returning to jail and "would have a high potential to install and propagate the coronavirus in a vulnerable population, generating health risks for servers and custodians." It said law enforcement were "taking care of the situation."
New Zealands Labor Government Announces One of Largest Stimulus Packages in the World
New Zealands Labor government on Tuesday announced one of the largest per capita stimulus packages in the world, amounting to 4 percent of its GDP, in an attempt to soften the negative economic impact from the coronavirus outbreak.
The NZ$12 billion ($7.3 billion) package was larger than that implemented during the global financial crisis, and bigger as a proportion of GDP than those announced by countries like Australia and Singapore, authorities said.
"The government is pulling out all the stops to protect the health of New Zealanders and the health of our economy," Prime Minister Jacinda Ardern said in a news conference.
The fiscal package included wage subsidies, tax cuts, income support, investments into health and support for an aviation sector hit hard by travel restrictions.
Finance Minister Grant Robertson said preliminary Treasury department forecasts showed annual growth was expected to contract by 1% year-on-year in March 2021 if the package is implemented, a slower contraction than the 3% forecast without the support.
The stimulus will substantially increase debt, Robertson said, with core government debt now expected to exceed current New Zealands target of 15-25% of GDP.
"We will have an extended period of deficits and our debt as a country will have to substantially increase," he told lawmakers, adding a recession is "almost certain."
New Zealands central bank eased rates by 75 basis points following an emergency meeting on Monday, as it prepared for a significant impact on the economy.
The fiscal injection is part of New Zealands "Go hard, Go early, Contain COVID-19 strategy," Robertson said. "This is not a one-off package, it is just the beginning."
Philippines Suspends All Financial Markets
The Philippine Stock Exchange closed indefinitely on Tuesday while currency and bond trading were suspended, the first market shutdowns worldwide in response to the coronavirus, with authorities citing risks to the safety of traders.
The shutdown comes after some bourses around the world closed trading floors or paused trade after withering falls in market value, but it is the first blanket market halt.
And while it was done for health reasons, amid a broad lockdown in the Philippines, it raises the prospect other exchanges may follow and has drawn analysts attention.
"Given the unprecedented speed of the slump in equity prices, it has been suggested that stock exchanges might be closed soon if things dont turn around," research house Capital Economics said in a note on Tuesday.
AdMacro research head Patrick Perret-Green had also raised the possibility in a note issued over Read More – Source