News
Returning Australians to Be Held in Hotels For 2 Weeks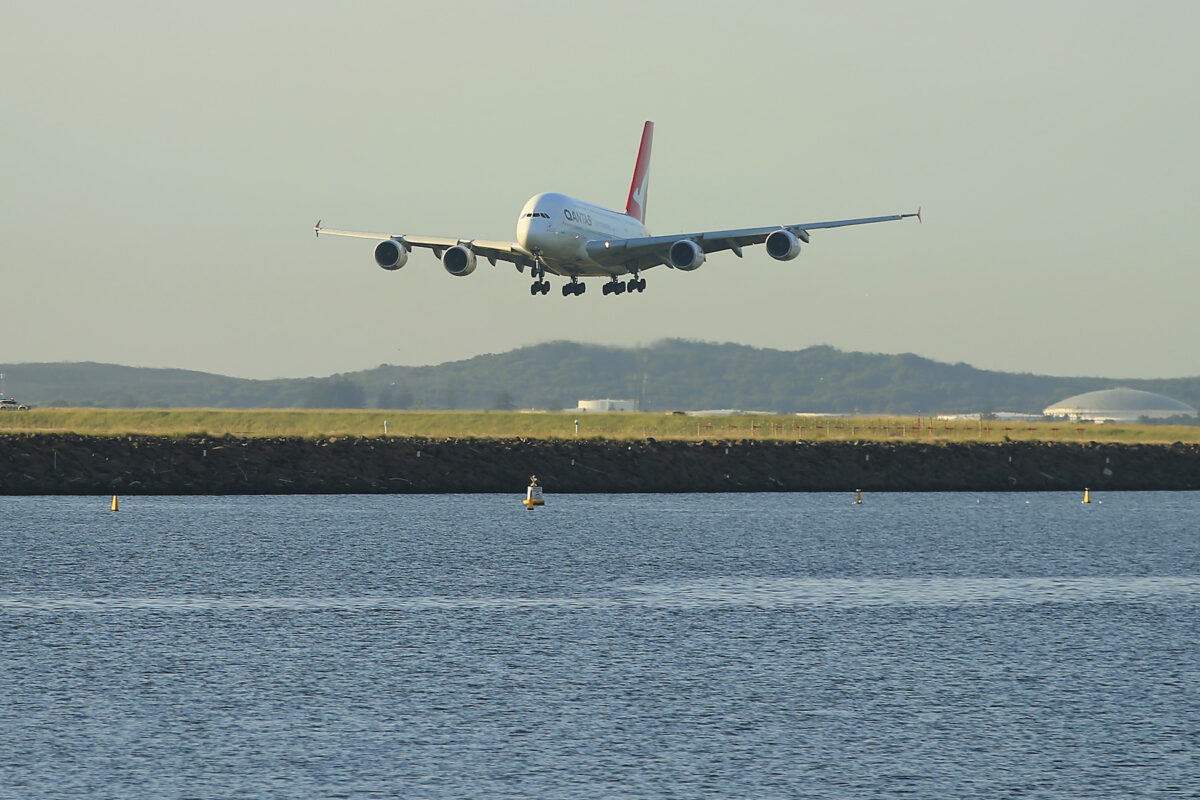 Australians returning from overseas as the CCP virus pandemic worsens will now be quarantined in hotels and other facilities for two weeks before returning to their homes.
The Epoch Times refers to the novel coronavirus as the CCP virus because the Chinese Communist Partys coverup and mishandling allowed the virus to spread throughout China and spark a global pandemic.
The crackdown on international travellers will come into effect on Saturday night and be enforced by the states and territories with support from the Australian Defence Force.
People will be quarantined in the city they fly to, regardless of whether its in their home state.
Defence personnel will also help enforce existing self-isolation restrictions on people who have already returned from overseas to ensure they are staying at home for 14 days.
Almost two-thirds of the more than 3,000 CCP virus cases recorded in Australia are among people who have returned from overseas.
A significant percentage of the remaining cases are believed to have been transmitted to others by returned overseas travellers.
The prime minister acknowledged the new quarantine measures were tough but insisted they were necessary and non-negotiable.
Scott Morrison urged Australians wanting to fly home to do so as quickly as possible, given countries are rapidly closing their borders as the deadly disease continues to spread.
"It wont be too long before it will be very difficult to get back into Australia," he told reporters in Canberra on Friday.
The states and territories will shoulder the cost of quarantine in hotels, with NSW to have the greatest burden, given it has the most arrivals.
The federal government contribution will be to provide ADF troops to enforce the self-isolation rules.
About 7,000 Australians return from overseas daily despite strong travel restrictions and warnings.
Read More21 Million Fewer Cellphone Users in China May Suggest a High CCP Virus Death Toll
Latest Response to CCP Virus Pandemic
Travel
Isolation declaration card for Australians coming back from overseas will be strictly enforced
By no later than 11.59pm on Saturday, states and territories will quarantine all arrivals in hotels and other accommodation for mandatory 14-day isolation before they return to their homes
Defence force personnel will support state enforcement efforts in terms of people already in home isolation
Global
Australia has the highest coronavirus testing rate in the world
Coronavirus economic measures of 10 per cent of GDP stack up against other G20 member nations
Movement
An 80 percent drop in the movement of Australians has "saved lives", Prime Minister Scott Morrison says
Business
Main aim is to keep Australians in work and the economy running
"Hibernation" of Australian businesses will be allowed so they will not be saddled by rent and other costs during the next six months. Details to be announced in coming days
Third tranche of economic support is being developed.
Read MoreEditorial: Giving the Right Name to the Virus Causing a Worldwide Pandemic
NSW Lockdown Inches Closer as Cases Climb
Coronavirus cases in NSW without a clear source of transmission are on the rise, nudging the state closer to a lockdown scenario.
The state branch of the Australian Medical Association, meanwhile, has called for an immediate lockdown amid "highly unusual times" and an assurance that healthcare workers can access protective gear.
The number of confirmed COVID-19 cases on Friday in NSW rose by 186 to 1405. Of those cases, the source of infection for 145 people is unknown, prompting concern among health authorities.
This number is the primary criterion by which NSW authorities are gauging the success of shutdown measures in halting the virus spread.
Premier Gladys Berejiklian urged people to be vigilant and sensible, adding no one should leave their homes unless they have to.
But if CCP virus cases from community-to-community transmission continue to rise, a more comprehensive lockdown would be needed.
"That tells us we are starting to see the increasing spread from unknown sources," Berejiklian told reporters in Sydney on Friday.
"Theres a number of (lockdown) trigger points—you look at the proportion of community-to-community transfer, the capacity of our hospital system, how many people are presenting to hospital with the disease.
"You also look to see how much community activity has been reduced."
Read MoreEditorial: Where Ties With Communist China Are Close, the Coronavirus Follows
Berejiklian said it would be important for residents to have time to absorb government decisions, and reiterated that at least seven days were required to determine the success of current restrictions.
Nevertheless, she is willing to move ahead of NSW Health adviceRead More – Source