News
Riot Breaks Out in China as People Try to Leave Virus-Hit Hubei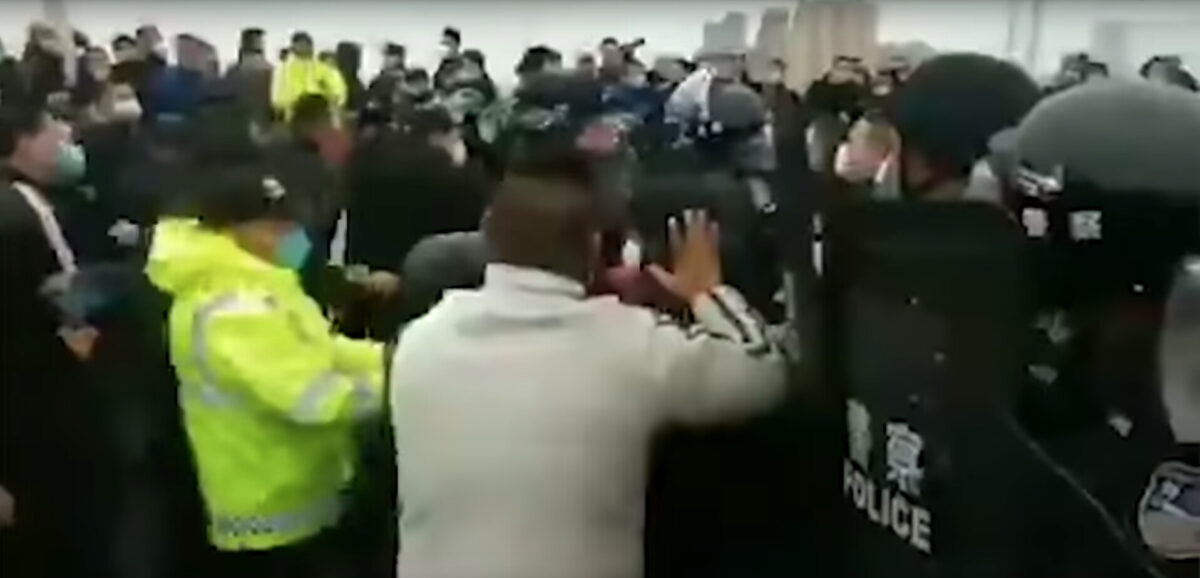 A riot erupted on March 27 on a bridge connecting Chinas Jiangxi Province and the virus epicenter of Hubei, where provincial authorities had lifted lockdown measures days earlier.
Footage of the incident shows residents from Hubei shouting and stomping on police cars, overturning multiple vehicles after Jiangxi police blocked them at the checkpoint on the bridge.
"Go Hubei, go Hubei!" Locals shouted, according to videos posted on social media.
One video filmed from a distance showed that throngs of people had filled almost the entire length of the bridge.
[embedded content]
At least five officers from the Jiangxi side were injured, according to a police report leaked on Chinese social media.
The report also mentioned two attacks on Hubei police officers, with a deputy police chief from the local bureau pinned to the ground and another officer seized by the throat. It is unclear if any more Hubei officers were injured.
【转】湖北黄梅江西九江相关人员省界起冲突,两地官方介入调查】今日(3月27日)有多段视频显示,江西九江市长江一桥处,湖北黄梅县与江西九江两地警务人员发生争执,有一方人员被推搡至地上。据黄梅县公安局与九江市委宣传部新闻科均证实,对于两地警务人员发生"冲突"一事,有关部门已经介入调查。 pic.twitter.com/gObUFBcAxc

— Skywalker (@iBear007) March 27, 2020
The confrontation started from around 8:00 a.m. in the morning and continued until late afternoon, local residents said.
"They stop anyone from Hubei, and we couldnt leave even if we tried," Xu, a resident from the nearby Huangmei County in Hubei told the Chinese-language edition of The Epoch Times.
"They came prepared to beat people up," she said about the police from Jiangxi, adding that they "wont listen to reasons."
Hubei, home to around 60 million, removed travel restrictions in regions outside Wuhan City on March 25, allowing residents to leave the province so long as they possess a "green code" to certify that they are in good health.
But elsewhere in the country, hostility and discrimination towRead More – Source