News
German Finance Official Found Dead on Railway Tracks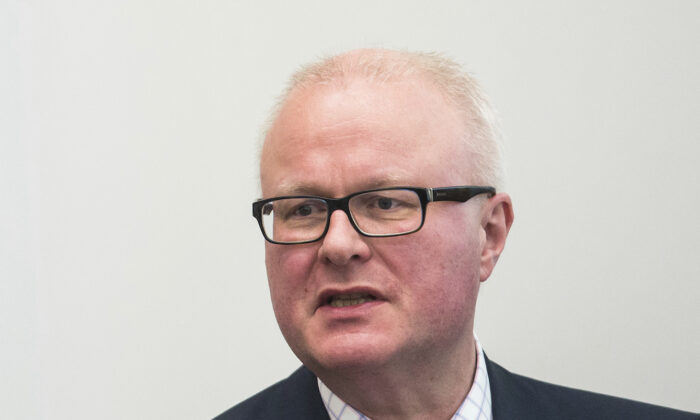 Thomas Schäfer (CDU), Minister of Finance of Hesse, comments on the status of the evaluation of the "Panama Papers" at a press conference in Frankfurt, Germany, on April 24,2019. (Andreas Arnold/dpa via AP, file)
BERLIN—The state finance minister of Germanys Hesse region, which includes Frankfurt, has been found dead. Authorities said he appears to have killed himself and the states governor suggested Sunday that he was in despair over the fallout from the CCP virus crisis.
The Epoch Times refers to the novel coronavirus, which causes the disease COVID-19, as the CCP virus because the Chinese Communist Partys coverup and mismanagement allowed the virus to spread throughout China and create a global pandemic.
The body of Thomas Schaefer, a 54-year-old member of Chancellor Angela Merkels Christian Democratic Union, was found Saturday on railway tracks at Hochheim, near Frankfurt.
Police and prosecutors said that factors including questioning of witnesses and their own observations at the scene led them to conclude that Schaefer killed himself.
State governor Volker Bouffier linked Schaefers death to the virus crisis on Sunday.
Bouffier said Schaefer was worrieRead More – Source