News
US Warns Americans To Leave Japan, Citing Significant Increase in CCP Virus Cases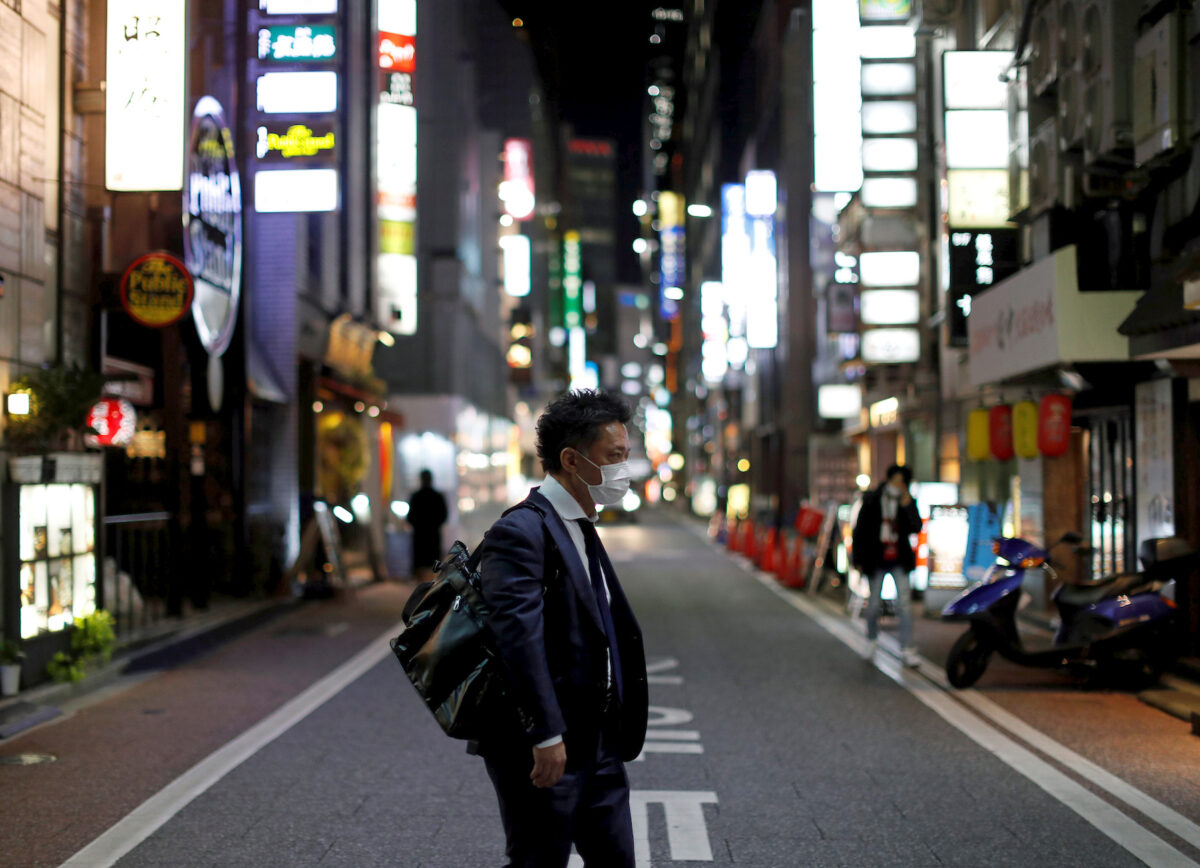 The U.S. government on Friday sounded alarm about the surge in COVID-19 cases in Japan, adding to a chorus of prominent domestic voices—including the governor of Tokyo—who have called for decisive action to avoid an explosive outbreak of the CCP (Chinese Communist Party) virus, commonly known as the novel coronavirus.
"Japan is experiencing a significant increase in COVID-19 cases. Over the past 72 hours, more than 650 individuals across the country have tested positive, an increase of approximately 200 cases per day. On April 2, Japan saw the largest increase in cases since the outbreak of the virus," the warning warning from the U.S. Embassy in Tokyo to American citizens on Friday read.
The warning singled out Japans lack of widespread testing so far and gave a sobering assessment of the potential strain on the health care system in a widespread outbreak.
"The Japanese Governments decision to not test broadly makes it difficult to accurately assess the COVID-19 prevalence rate," the Embassy said on its website, referring to the illness caused by the virus. "While we have confidence in Japans health care system today, we believe a significant increase in COVID-19 cases makes it difficult to predict how the system will be functioning in the coming weeks."
If U.S. citizens wanted to return to the United States from Japan they should do so now, or risk remaining abroad for an "indefinite period," it said.
The U.S. Embassy in Tokyo issued an updated health alert regarding #COVID19 in Japan. For details, please see here: https://t.co/D4R0bcYBIc pic.twitter.com/ThqOD9mmpN

— U.S. Embassy Tokyo, ACS (@ACSTokyo) April 3, 2020
The U.S. Embassy Chargé dAffaires Joe Young issued a video on April 2 to U.S. citizens in Japan to reiterate the message.
[embedded content]
Prime Minister Shinzo Abe has urged school closures and called on citizens to avoid unnecessary and non-urgent gatherings and outings while preparing to roll out an economic stimulus plan next week.
Japan has so far been spared the kind of explosive surge seen in parts of Europe, the United States and elsewhere, with about 3,000 cases and some 73 deaths so far.
Strong Message
The comments from the Embassy came after Tokyo Governor Yuriko Koike said declaring a national state of emergency over the CCP virus would send a "strong message" that could help avoid a bigger outbreak.
That would give governors legal authority to ask people to stay home and businesses to close, but not to impose the kind of lockdowns seen in other countries. In most cases, there are no penalties for ignoring requests, although public compliance would likely increase with an emergency declaration.
Nobuhiko Okabe, director-general of the Kawasaki City Institute for Public Health, said judging the timing for declaring a state of emergency was tough. If issued too soon, it would have a big economic impact and have a serious effect on society, but if too late, the number of infected patients would rise, he said.
Tokyo has reported the highest number of infections in the country with nearly 800 infections—a tiny count compared with a core city population of nearly 14 million. But experts are worried about the rise in the percentage of cases that cant bRead More – Source