News
Waiting for Death: Cancer Patient Seeks Treatment in Wuhan, Then Contracts Virus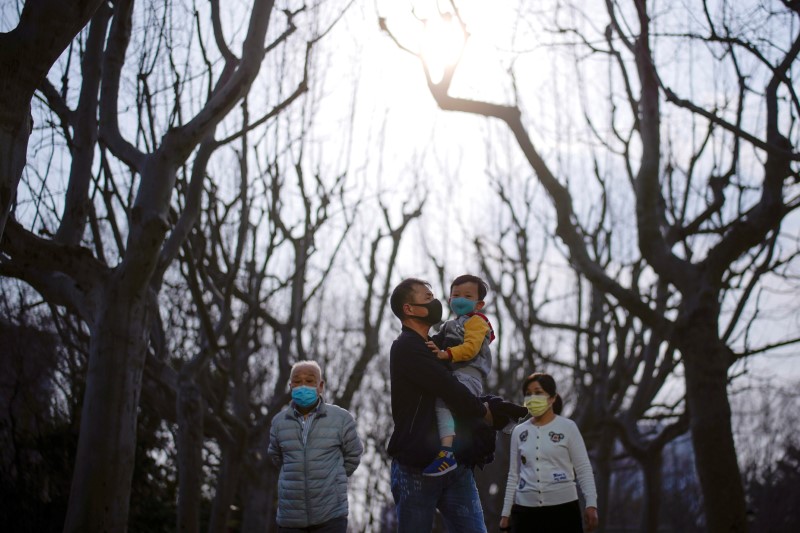 If they could rewind the clock, Jins family would never have come to Wuhan for that surgery.
For almost two months, 39-year-old Jin and his family were isolated at home in Xiaogan city, located in the virus-hit central province of Hubei, since officials imposed a lockdown on Jan. 24. Tall and sturdy, he was a filial son and proud father of a 12-year-old boy—the pillar of the family. He dutifully followed quarantine measures, hopeful that he could restart his business once the virus crisis was over.
Until a brain tumor put everything on hold.
On March 12, he suddenly felt sluggishness in his legs. He mentioned it briefly to his family, thinking his body had become a bit stiff under an enforced sedentary lifestyle.
In a few days, his left leg became numb. Local doctors told him a surgery was necessary and urgent, but it would be too complicated for local hospitals to handle. The cancerous cells made rapid progression in his brain, pressing on the part of the nervous system that coordinates muscle movement.
On March 21, he could move neither his left arm nor left leg. Two days later, when an ambulance came and took him to the Hubei General Hospital in the neighboring city of Wuhan, the numbness had spread to half of his body. He couldnt move his fingers.
The government of Wuhan, the provincial capital and the countrys outbreak epicenter, had declared victory over the virus after days of reporting few to no new cases.
State media have been reporting a sharp drop in the infection tally since March, with makeshift hospitals closing down and droves of patients discharged. Li Lanjuan, a member of Beijings expert team in Wuhan who had been working at the General Hospital until March 31, said the number of such patients citywide had decreased to less than 1,500.
Jins experience at the emergency ward just days earlier painted a starkly different picture.
Jiang, wife of Jin, said the hospital was overflowing with patients, so many that they filled the hallway and emergency room. Row after row of hospital beds were placed closely together, with nothing in between to separate the sick. There was no space left unutilized, save a tiny passageway around the receptionists desk.
Seeing the sheer number of patients, Jiang felt a sudden chill. "We never imagined Wuhan would be like this," she told The Epoch Times on April 1.
Wuhans Numbers
On March 31, Chinese expert Li declared that the "glorious fight" against the virus "had borne fruit," and left Wuhan amid a ceremony of flowers and banner waving. She told the official Changjiang Daily that the city and the country overall had become "safe" and ready to "go back to normal life."
But internal reports and local government notices betrayed the true situation on the ground.
On April 3, five days before Wuhan was set to reopen the city from a two-month lockdown, the citys agency in charge of the outbreak response issued an announcement asking district officials to reinforce their lockdown management.
"For each person going in and out of the neighborhood compounds, make sure to ask for their identity, take down their information, check their temperature, and make them wear masks," the notice stated. Underscoring that fighting the virus was a long-term effort, the agency warned against a "slackening in prevention awareness" and asked that residents avoid going out unless for essential travel.
Internal reports obtained by The Epoch Times showed that Wuhan had tested over 16,000 patient samples on March 14, and 373 tested positive. But authorities only publicly recorded four infections for that day.
Overnight in Emergency Room
Before Jin was transferred to the General Hospital, he received a virus diagnostic test and tested negative.
Jin and his wife arrived at the facility somewhere past 1 p.m. on March 23. Only after 4 p.m. the next day—more than 27 hours in a crowded room filled with other patients—did they get transferred to a buffer room. One step closer to securing a surgery, they thought.
Jiang recalled that as Jin was put on an intravenous drip, she felt anxious seeing that an elderly patient on the adjacent bed was one of the few in the room without a mask.
Not long after, she learned that a doctor who worked at the buffer room tested positive the day before she and her husband arrived.
In the evening, the hospital took Jins nasal swab samples as a routine measure to test all patients. It came back positive.
Jiang isnt sure how Jin contracted the virus, but said it likely happened while he was waiting in the emergency room, as he tested negative before arriving in Wuhan.
She later checked Wuhans tally for that day: zero.