News
NSW Minister Resigns After Fine for Breaking Stay-at-Home Order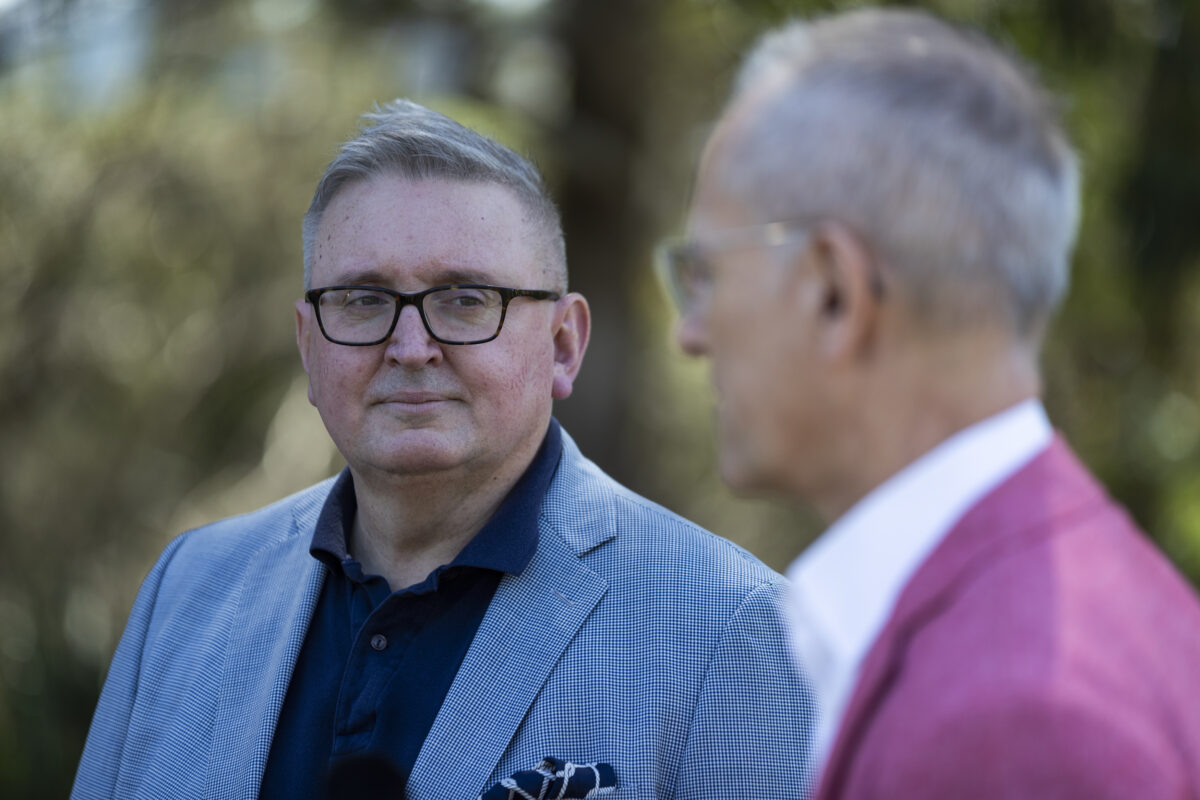 Don Harwin has stepped down from his position in the New South Wales cabinet just days after a backlash erupted when he violated stay-at-home orders during the CCP virus pandemic. The now former arts minister Harwin was dealt a fine of $1,000 on March 31 for traveling to his second home on the Central Coast.
Harwin handed in his resignation to NSW Premier Gladys Berejiklian around 6 p.m. on April 10, local time. Berejiklian issued a statement acknowledging his request.
"The police, who have been tasked by my government with enforcing these health orders, came to the conclusion that minister Harwin breached the order," she said.
Berejiklian had defended Harwin when the news first came to light and in her statement, she acknowledged that he maintains that he did not break the rules. However, she went on to say, "The orders in place apply equally to everybody."
Harwins decision to break stay-at-home orders to travel from his Elizabeth Bay home in Sydneys eastern suburbs up to his Pearl Beach residence on the Central Coast caused controversy at a time when strict stay at home orders have been implemented for Easter.
In a statement, Harwin said he didnt want his situation to distract from important work of the state during the pandemic. "I very much regret that my residential arrangements have become an issue during this time," he said.
"The Premier and her team are doing an outstanding job during the biggest crisis our state and nation have faced during our lifetimes," he said.
Extra Measures Over Easter
The Easter long-weekend in Australia is a popular time for holidaymakers. Extra police measures are in force during this time, restricting travel to essential reasons such as going to work, attending a medical service, or buying food.
The public health order that Harwin violated came into force on March 31. Key elements of it include following social-distancing guidelines and self-isolation rules. Non-essential travel is ruled out—like the minister, you can expect fines for leaving your home outside of the four reasonable exceptions if you live in NSW.
"Its absolutely vital that everyone follows these new laws and stays at home—and that means staying in the home where you usually live, not gathering, not camping, and not relocating to a holiday home," said MidCoast Council Mayor David West.
Each Australian state has its own stay-at-home rules and penalties. Unlike NSW, in the next-door state of Victoria police deputy commissioner Shane Patton said on radio station 3AW, "You got a holiday house? You can go to that." But as the Harwin found out, NSW gives out fines and even make arrests for doing this.
Harwin Backlash
NSW Police were alerted by an unnamed person that Harwin had relocated to his Pearl Beach residence on April 8. The following day, Harwin returned to his Elizabeth Bay apartment where investigators from the Central Metropolitan Region met him.
"Following further inquiries, the man was issued a $1000 [Personal Infringement Notice] PIN via email just before 9 pm [on April 8], for failing to comply with noticed direction (Section 5 – COVID-19)," the police report said.
In a written statement Harwin said, "I apologize to the Premier and the people of NSW.
"I took advice from my department officials about the Public Health Order to ensure I adhered to the guidelines during this period.
"I have no desire to cause a distraction for the Government at this important time and have returned to my SRead More – Source