News
Chinas Violations of Taiwan Airspace Are Testing US Response Amid Pandemic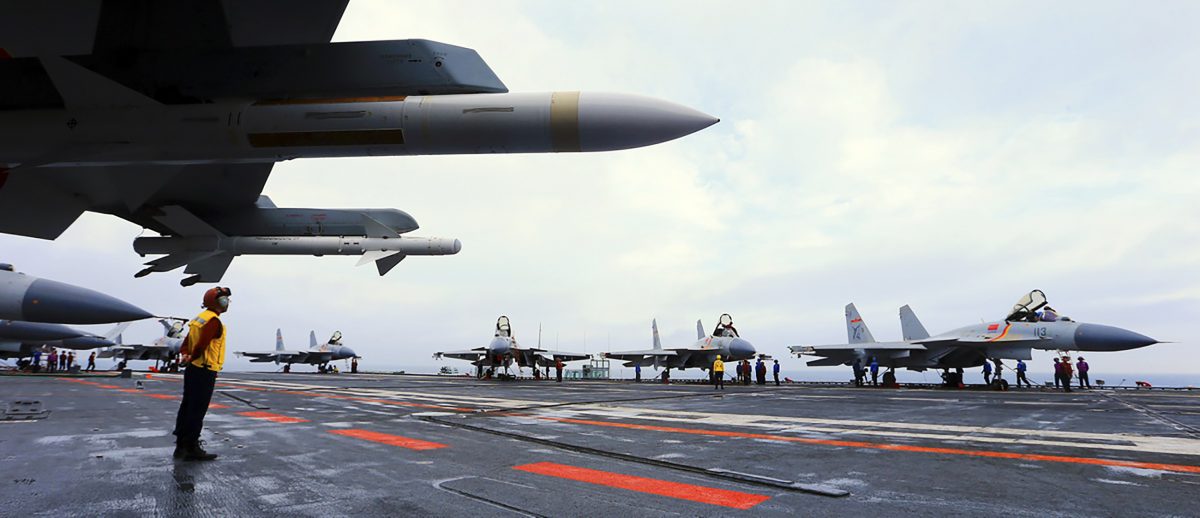 News Analysis
The recent violations of Taiwans airspace by Chinese fighters, bombers and reconnaissance aircraft are testing the U.S. capability to respond with resources strained by the CCP virus pandemic.
Taiwan Ministry of National Defense (MND) reported on April 10 that "several" Chinese J-11 jet fighters, H-6 bombers, KJ-500 command and early warning aircraft violated Taiwans western airspace in the South China Sea, before turning south to violate the Philippines and Taiwan airspace over the Bashi Channel.
The integrated air squadron violation follows another provocation that began at 11 a.m. on March 31 when two J-11 jet fighters from Chinas Peoples Liberation Army Air Force (PLAAF) crossed the so-called median line of the 110-mile Taiwan Strait.
Such provocations by both nations were common in the 1990s before a tacit agreement was put into place to reduce tensions by keeping their vessels from crossing it. But the ten-minute standoff with Taiwanese F-16 fighters was the first median-line breach in over a decade, according to Bonnie Glaser, director of the China Power Project at the Center for Strategic and International Studies think tank in Washington.
Taiwans Foreign Ministry took to Twitter to emphasize the military seriousness of the Chinese air force crossing the median line: "It was an intentional, reckless & provocative action. Weve informed regional partners & condemn #China for such behavior."
The Chinese regime considers self-ruled Taiwan as its own territory, and has not renounced the use of force to bring the island under its control, despite the fact that it has its own constitution, democratically-elected government, currency, and military.
An article published by The Epoch Times on March 30 titled, "China Ramps Up South China Sea Provocations as U.S. Battles CCP Virus," highlighted that the March 24 withdrawal of the USS Theodore Roosevelt aircraft carrier task force from patrolling around the South China Sea threatened to disrupt the balance of power in the region. The aircraft carrier was immobilized after three sailors tested positive for the CCP (Chinese Communist Party) virus, commonly known as the novel coronavirus. More than 500 crew members are infected as of April 11.
The only other American aircraft carrier in the western Pacific that could have intervened as a restraint against Chinese provocations or hostilities is the USS Ronald Reagan, docked in Yokosuka, Japan. But the Reagan and its base have also been in a two-week lockdown due to an unknown number of sailors suffering from the CCP virus.
With virtually no combat effectiveness for its major theater domination assets, the U.S. Navy on March 27 sent the Arleigh Burke-class guided-missile destroyer USS McCampbell on a "roRead More – Source
The post China's Violations of Taiwan Airspace Are Testing US Response Amid Pandemic appeared first on News Wire Now.