News
British Intelligence Agencies Urge Reassessing China Relationship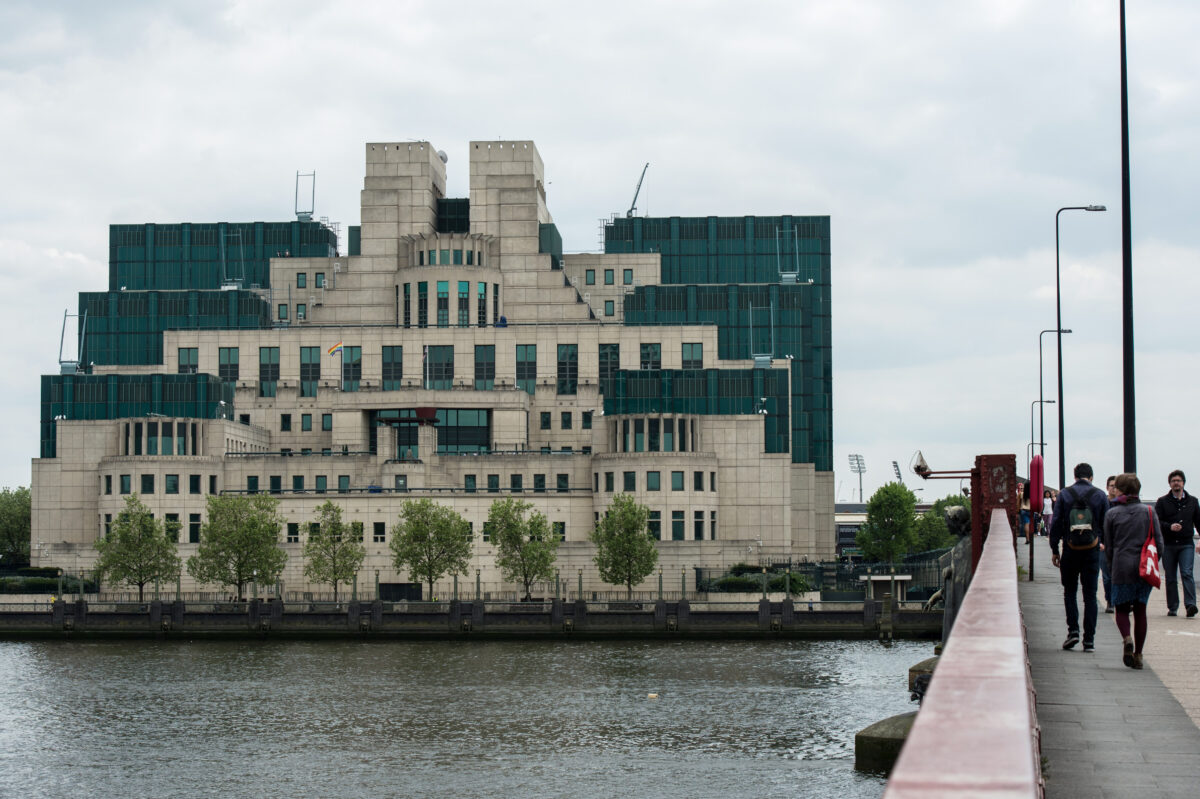 News Analysis
Britains intelligence agencies called for restrictions on Chinese takeovers of UK tech firms.
The Express reported that MI6 foreign intelligence service and its domestic counterpart, MI5, urged the UK to "reassess its relationship with China," to include tighter controls on Beijings dealings with British high-tech and other strategic industries.
British lawmakers expressed concern that the Chinese regime is exploiting the global crisis triggered by the CCP (Chinese Communist Party) virus pandemic by taking control of companies, such as UK chipmaker Imagination Technologies.
"What we think is going on is the Chinese are trying to export the technology base from here to China and thats inappropriate," David Davis, a lawmaker from Prime Minister Boris Johnsons Conservative Party, told Reuters on April 14.
Imagination Technologies, a supplier of semiconductor intellectual property, was acquired for $742.5 million in 2017 by U.S.-based private equity firm Canyon Bridge Capital Partners, led by former Oracle executive Ray Bingham.
Canyon Bridge is in turn backed by Chinese state-owned China Reform Holdings.
China Reform had attempted to take control of Imaginations board by appointing members who would support them.
A board meeting that was scheduled last Tuesday was delayed after the British government intervened, Reuters reported.
Imagination announced on April 10 that its chief executive officer, Ron Black, had stepped down and would be replaced by Ray Bingham.
Black tendered his resignation a few days earlier with a letter stating that he resigned after assurances that China Reform would remain a passive limited partner. However, it had "proven not to be the case," and China Reform was now attempting to "assert its control" in a boardroom coup by appointing four of the seven board members.
Black stated that the takeover was an effort to undermine Imaginations neutrality in the Sino-U.S. tech war confrontation to favor Chinas 5G leader Huawei.
He added that the tactic would undermine the UK firm "perhaps fatally" and suggested that the Chinese might move the company and its 600 jobs to China.
After the contents of Blacks resignation letter were leaked to the Financial Times, UK culture minister Oliver Dowden wrote to Bingham to demand more information on the developments, resulting in the cancellation of Imaginations board meeting.
Davis said the British government should ensure that Imaginations technology base does not transfer to China, and should even look for a Western buyer for the company, according to Reuters.
Imagination Technologies is located in Englands "Oxford-Cambridge Arc." The Arc, which runs between Oxford and Cambridge universities, has become Englands high-tech economic heartland with 23 science parks and innovation districts.
The Arc is known for its global expertise in life sciences, healthcare, space, satellites, energy, big data, artificial intelligence, advanced Read More – Source