News
Reforms Needed to Canadas Just-in-Time Health System Post-Pandemic, Expert Says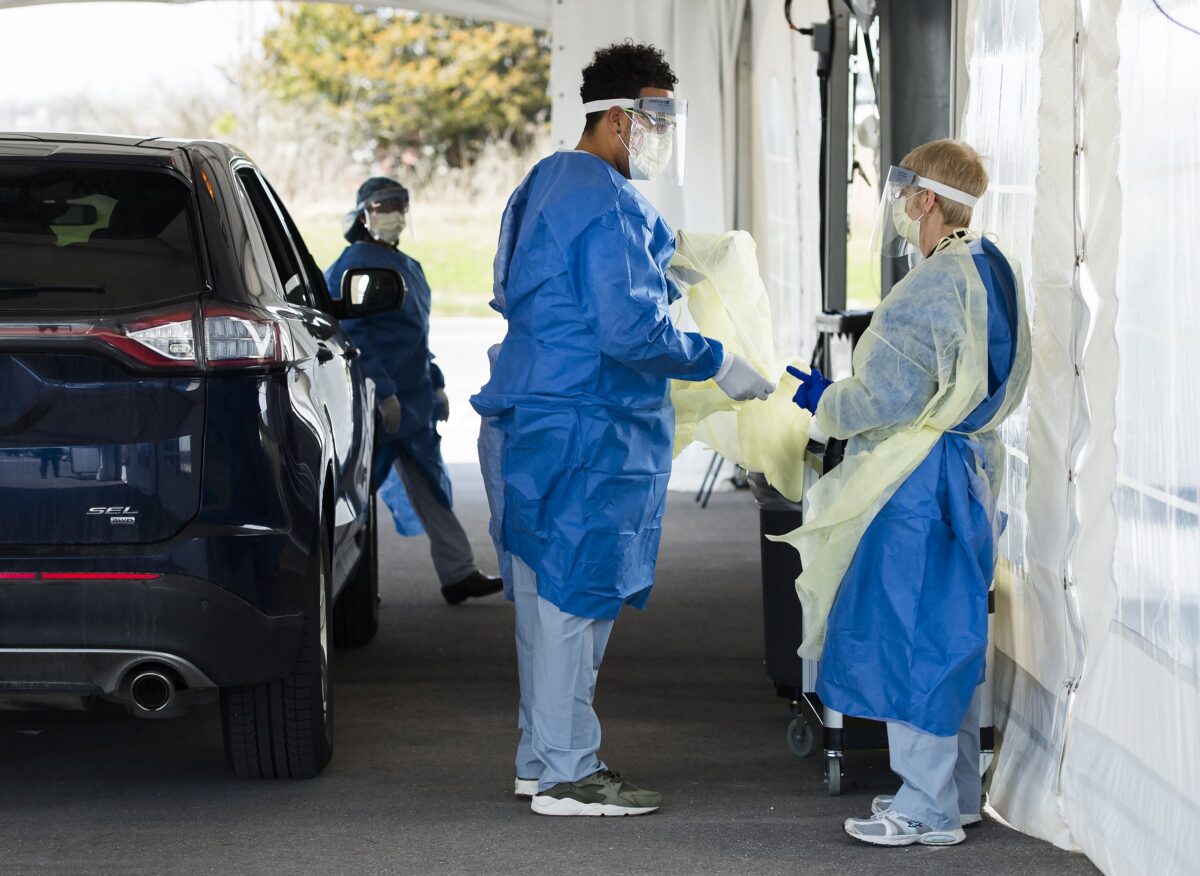 The current approach in many Canadian provinces of operating a "just-in-time" hospital system with little capacity to cope with surges in demand will hopefully change due to lessons learned from the pandemic, says a professor at Lakehead University who specializes in public policy and health economics.
"I think running a just-in-time health-care system at capacity with most activity—diagnostic, acute care, surgeries, and emergency services—mainly concentrated at large centralized hospitals will need to be revisited," says Livio Di Matteo.
Di Matteo notes that during the winter months, surges in demand from the seasonal flu often results in "hallway medicine" in hospitals.
"We need a more resilient health-care sector able to cope with surges in demand in crisis situations as well as continue to provide other needed health services," he says.
Ontario has seen "per capita hospital beds and spending fall flat for years," Di Matteo says, with the current approach to the health-care system "essentially akin to putting all your eggs in a very small and fragile basket."
"One can hope that in the future, along with reinvestment in hospital capacity and proper maintenance of public health equipment stockpiles, one will see an expansion of broader function Urgent Care Centers across the province that will provide a range of emergency type services outside of hospital settings, as well as more decentralized diagnostic clinical centres that are able to do minor elective procedures outside of a major hospital setting."
The Ontario government recently added more than 2,500 acute and critical care beds to hospitals in preparation for a sudden increase in COVID-19 cases, with plans to make another 4,200 acute care beds available by the end of the month.
"That is good news, because to date the expansion in the ability to free up beds has been done by rationing access to services," says Di Matteo.
"Essentially, beds have been freed up by sending as many patients as possible home, delaying elective surgeries and postponing deemed non-urgent surgeries. As well, demand for emergency services is down as people delay going to seek treatment, which has ramifications for future need as people put off seeking medical care."
Examining the extent to which the COVID-19 crisis has affected elective surgeries in Canada, Fraser Institute policy analysts Bacchus Barua and Mackenzie Moir found that "drastic measures" implemented by many provinces has led to the cancellation of thousands of elective surgeries.
This forces patients to face longer wait times for procedures such as hip/knee surgery and preemptive cancer and cardiac bypass surgery.
In an April 14 article, the authors lay the problem at the feet of a health-care system that has long operated "beyond capacity" and accommodated patients in "unconventional spaces." They recommend resorting to the private sector as an alternative, as it allows for flexible response since its not bound by government buRead More – Source