Politics
Officials Not Removing Defund the Police From Washington Street
The words "defund the police" wont be removed from a Washington street, the District of Columbias Department of Public Works said.
A representative told a local Fox affiliate that the words, painted by activists near a city mural that says "Black Lives Matter," will not be removed.
Another part that was added—an equal sign that sat between Black Lives Matter and "defund the police"—will be removed, the agency said. In its place will go a District of Columbia flag, which was removed by activists.
Asked Sunday whether "defund the police" would be removed, Washington Mayor Muriel Bowser declined to answer directly.
Bowser, a Democrat in her second term, directed city workers to paint the words "Black Lives Matter" on a street while renaming a section of the road Black Lives Matter Plaza.
But the words "defund the police" were later added in bold yellow letters nearby, prompting criticism from many.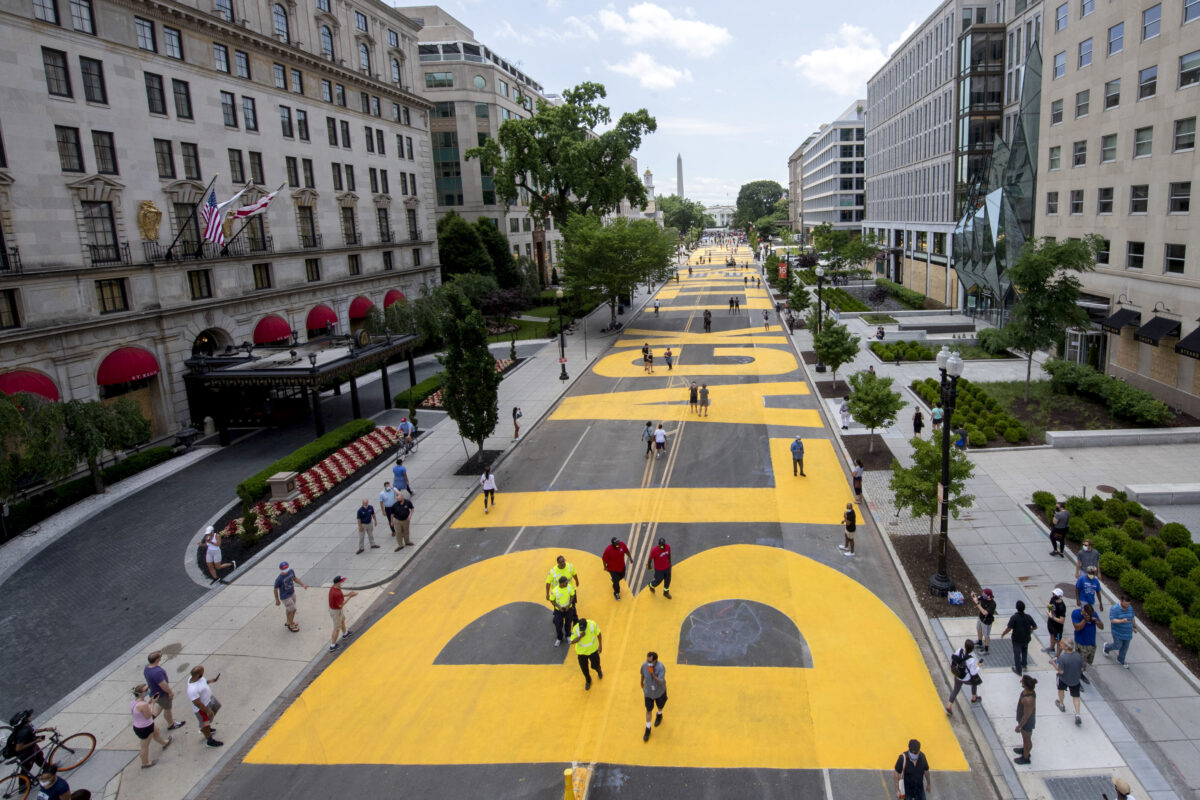 Bowser said officials are proud of the mural, adding: "It is an affirmative piece of art, a centering piece of art, where people from around the globe have called us and thanked us for acknowledging black humanity and black lives in the most important city in the world. And we are very proud of that art," she said.
Bowser was speaking on ABCs "This Week."
Pressed on whether shed order the removal of the words "defund the police," Bowser said: "Well its not a part of the mural. And we certainly encourage expression but we are using the city streets for city art."
Asked a third time, Bowser said: "I actually havent even had an opportunity to review it, Martha. But the response that weve gotten from people about the Black Lives Matter mural has just been incredible."
Defunding the police, or cutting funding from police departments, was opposed by 65 percent of respondents in a recent poll (pdf). Just 16 percent said they favor cutting funding, while 19 percent werent sure.
Black Lives Matters Washington chapter panned the plaza, saying in a statement that Bowser "must be held accountable for the lip service she pays in making such a statement while she continues to intentionally underfund and cut services and programs that meet the basic survival needs of black people in D.C."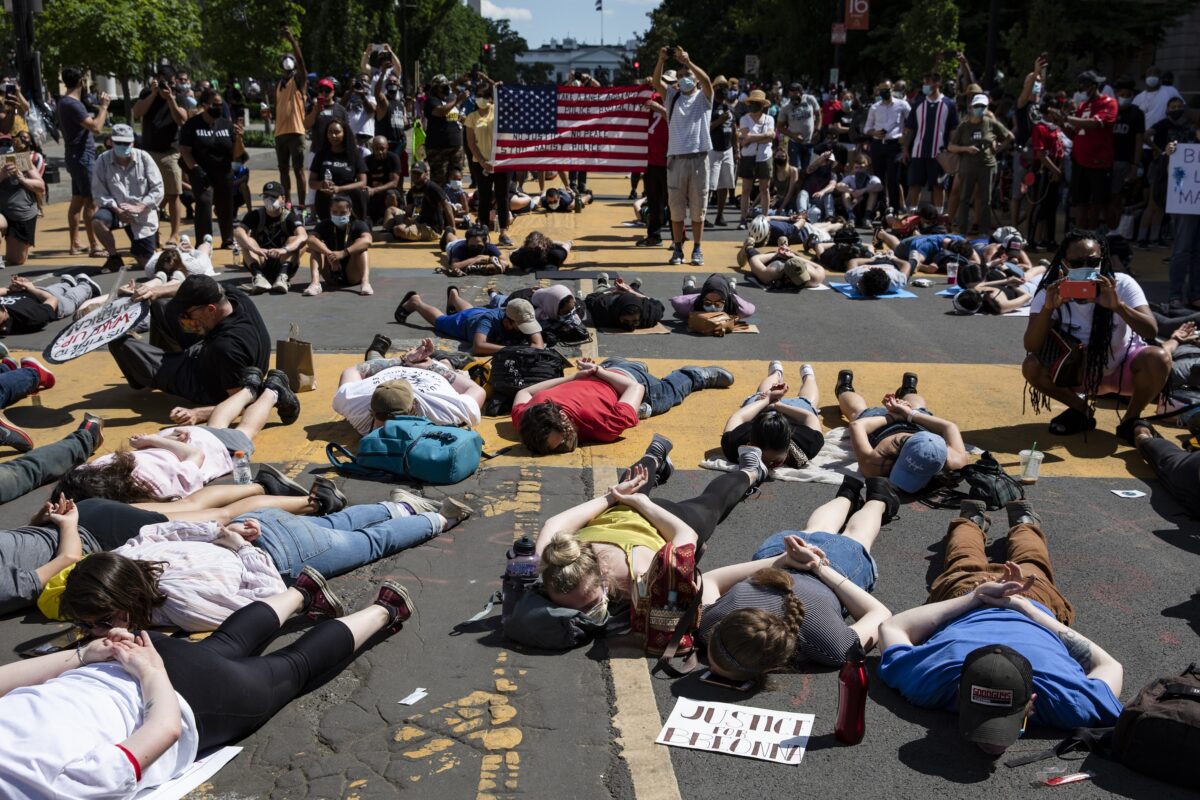 The group listed a number of demands, including defunding the MetRead More From Source