Politics
Bush Spokesman Says New York Times Claim He Wont Be Voting for Trump Is Completely Made Up
Former President George W. Bushs spokesperson strongly denied a report from The New York Times that the 43rd president would not vote for President Donald Trumps reelection.
"This is completely made up," Bushs spokesman Freddy Ford told The Texas Tribune on Monday. "He is retired from presidential politics and has not indicated how he will vote."
On Saturday, The New York Times reported that several high-profile Republicans dont plan on supporting Trump, including Bush. The paper cited "people familiar with their thinking" for its report, without naming anyone.
The New York Times hasnt yet updated its article with his statement.
"Freddy Ford, a spokesman for Mr. Bush, said the former president would stay out of the election and speak only on policy issues, as he did this week in stating that the country must examine our tragic failures on race," the article noted at the time.
Other Republicans who reportedly wont be voting for the president in 2020 are Sen. Mitt Romney (R-Utah), former Arizona Sen. John McCains widow Cindy McCain, and former Secretary of State Colin Powell, the paper claimed. Powell has been vocal about his decision, telling CNN on Sunday that he "cannot in any way support President Trump this year."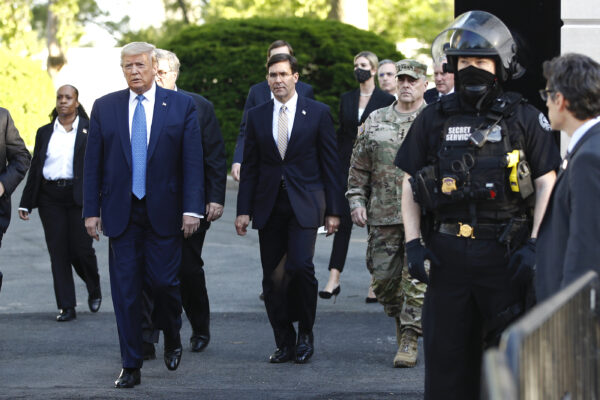 However, Powell publicly stated that he voted for former first lady Hillary Clinton in 2016. Romney and McCain have publicly sparred with Trump in the past, with Romney voting to convict Trump during his Senate impeachment trial earlier this year.
Trump then accused Powell of making tactical mistakes that mired the United States in the wars in Iraq and Afghanistan in the early 2000s under the Bush administration.
Powell, the president wrote on Twitter, "was very responsible for getting us into the disastrous Middle East Wars … Didnt Powell say that Iraq had weapons of mass destruction? They didnt, but off we went to WAR!"
The New York Times report came after waves of protRead More From Source