Politics
McConnell Selects Tim Scott to Lead GOP Police Reform Legislation
Senate Majority Leader Mitch McConnell (R-Ky.) has selected Sen. Tim Scott (R-S.C.)—the only black Republican in the Senate—to lead the Republican effort for police reform legislation.
"Ive asked Sen. Tim Scott to lead a group that is working on a proposal to allow us to respond to the obvious racial discrimination that weve seen on full display on our television screens over the last two weeks," McConnell said on Tuesday.
"None of us have had the experience of being an African American in this country and dealing with this discrimination, which persists here some 50 years after the 1964 Civil Rights bill," he said. "The best way for Senate Republicans to go forward on this is to listen to one of our own, whos had these experiences."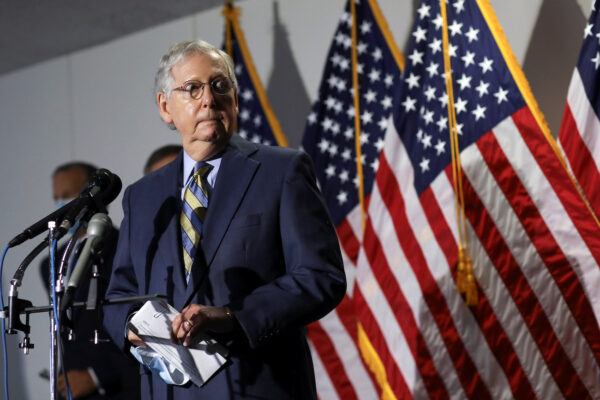 "With his guidance and leadership were going to come together with a proposal that we think makes the most sense," McConnell said, referring to Scott.
"Were still wrestling with Americas original sin. We try to get better, but every now and then its perfectly clear were a long way from the finish line," McConnell said.
Scott said he hoped to have a bill by Friday. He said the bill would include anti-lynching legislation, a review of no-knock warrants, and funding for more police body cameras.
Sen. Shelley Capito (R-W.Va.) said that the legislation does not include a federal ban on police use of chokeholds, cited in last months arrest of George Floyd, whose death in police custody has triggered protests across the nation.Read More From Source