Politics
Schumer Pushes McConnell to Consider Police Reform Legislation
Senate Minority Leader Chuck Schumer (D-N.Y.) on Tuesday pushed Senate Republicans to consider police reform legislation that House and Senate Democrats unveiled the day prior.
Describing the legislation (pdf) as banning the use of chokeholds, limiting the transfer of military weaponry to police departments, and altering legal standards to make it easier to hold police officers accountable, Schumer said on the Senate floor in Washington that "the moment does not call for half measures."
"Hundreds of thousands of American protesters are not asking us to chip away around the edges. They want bold reform and meaningful changes to a system that all too often delivers unequal justice for too many black Americans and that has existed that way for too, too long," Schumer alleged.
The Senate cannot consider legislation without the approval of Senate Majority Leader Mitch McConnell (R-Ky.). Republicans control the Senate with a 53-47 majority after gaining two seats in the 2018 midterms.
While McConnells prerogative as majority leader is to decide on what proposals come to the floor, the senator has for two weeks declined requests for the upper chamber to consider a police reform bill before July 4, Schumer said.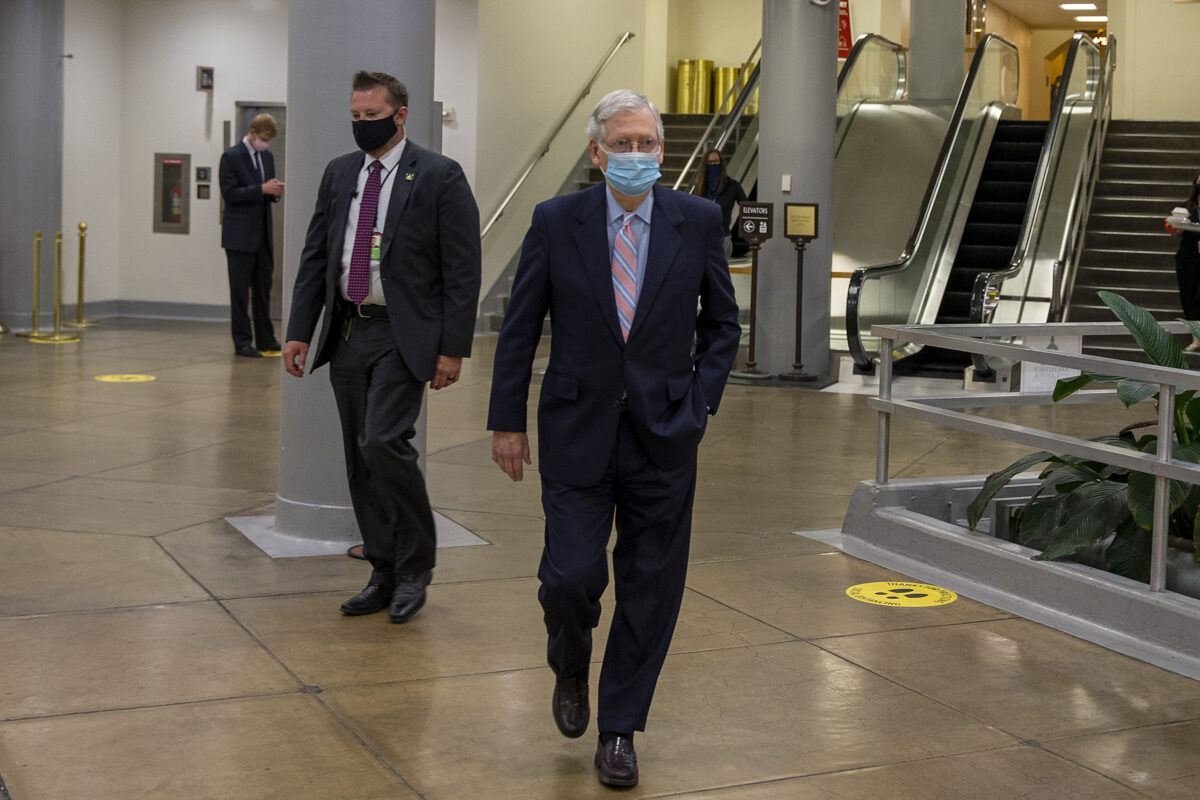 "I have heard the Republican leader speak to the frustrations that swept the nation. I trust he is aware of the many abuses that have been allowed to persist unchecked in our police departments. Where is leader McConnell on actually doing something about it?" he asked.
McConnell, speaking after Schumer, repeated praise for peaceful demonstrators protesting racial injustice and the killings of black Americans while thanking law enforcement for helping quell days of looting and riots.
"Notwithstanding the far left calls to disband the police altogether, I believe most Americans are ready to consider how the memories of black Americans like George Floyd and Breonna Taylor can move us to combat residual racism," he added, referring to an unarmed black man who died while in policy custody in Minneapolis on Memorial Day and an unarmed black woman who was killed by police officers at her home in Louisville in March.
McConnell then pivoted to calling governors allowing large protests but cracking down on other First Amendment rights like attending church inconsistent before expressing support for the Great American Outdoors Act.