Politics
Durbin Apologizes for Token Remark About Tim Scott-Led Police Reform Bill
Sen. Dick Durbin (D-Ill.) apologized to Sen. Tim Scott (R-S.C.), one of three black senators, after making a remark taken by some, including Scott, as racist.
Durbin, who is white, on the Senate floor called the approach taken by Republicans on police reform, which was led by Scott, "a token, halfhearted approach."
A spokeswoman for the senator said on June 17 that once Durbin heard he had offended Scott, he sought him on the floor and apologized.
"What Sen. Durbin took issue with in his floor speech was not Sen. Scotts bill, but that the Senate Majority Leader would short circuit this critical debate and fail to make the changes needed to prevent the killing of Black Americans by police officers," she said in a statement sent to news outlets.
Scott, who introduced his bill earlier in the day, went back to the floor after Durbin spoke, recounting how he heard of his colleagues comments while in his office.
"To have the senator from Illinois refer to the process, this bill, this opportunity to restore hope and confidence from the American people, from African Americans, from communities of color, to call this a token process hurts my soul for my country, for our people," the lawmaker said.
Durbin might have made the remark, Scott said, because hes African American.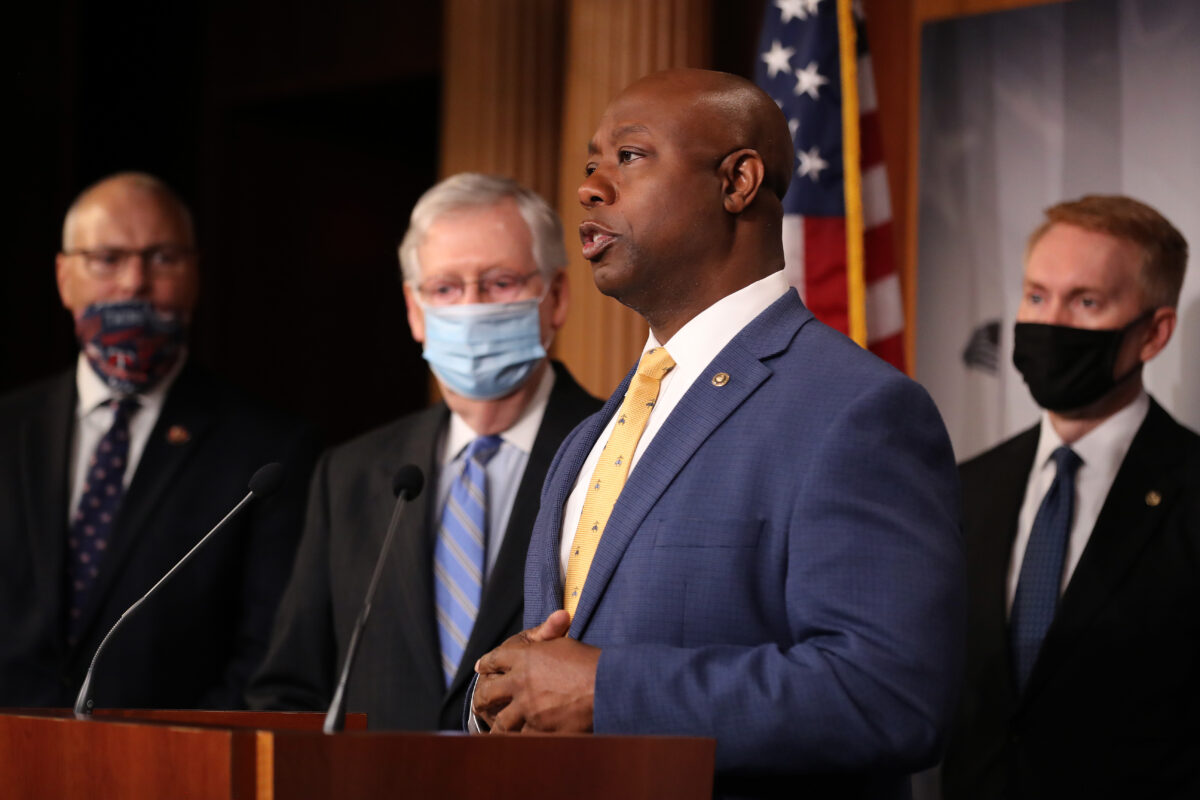 "People wonder why our country is so divided. Because its so easy to walk on this floor and say token and send the same race-baiting message weve heard for a long time. But if youre a Democrat, Hey, its OK,'" he said. "Its not ever OK."
Scott has repeatedly been referred to as a token for Republicans for being the only black GOP senator. Two Democrat senators are black.