Politics
Oklahoma Governor: Trump Rally Will be Very Safe
President Donald Trumps first post-lockdown rally will be safe, Oklahoma Gov. Kevin Stitt said Friday.
"Were going to be very safe and we think its the right time," Stitt, a Republican, said during an appearance on Fox News "Americas Newsroom."
"My question back to all the folks who say you shouldnt have a rally: When is the right time? Do we really think that in July or August or in November, coronavirus is not going to be here? Weve got to learn to deal with this—weve got to learn to be safe, take precautions —but weve got to learn to also live our lives."
The rally is slated for BOK Arena in Tulsa on Saturday.
Tulsa officials and others in the city have asked the president to reschedule to a later date but he declined to do so.
Stitt said the president has his support and that he will be attending the event.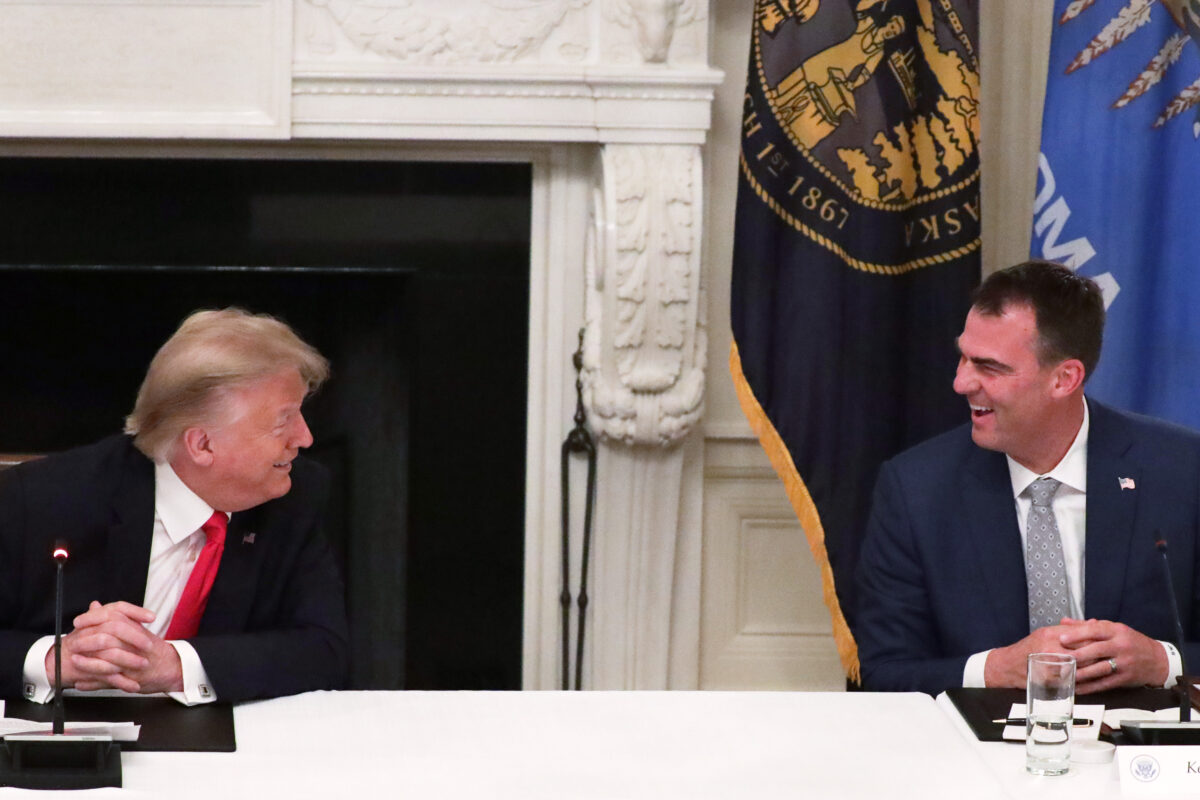 While Oklahoma has seen an increase in CCP (Chinese Communist Party) virus cases in recent days, the new cases are primarily among people under 50, who rarely experience severe illness from the virus. Only three people in that age group have died in the state from COVID-19, the disease the virus causes, Stitt noted. And hospitalizations peaked in the state in March.
Dr. Bruce Dart, the Tulsa County Health Department director, sounded a similar theme at a separate briefing earlier in the week. Most of the new cases in the country were among those between the ages of 18 to 32, he said, and hospital capacity remains strong.
Still, Dart warned people who are sick, elderly, or have weakened immune systems to stay home and asked people who do to wear masks.
"Let me be clear: Anyone planning to attend a large-scale gathering will face an increased risk of becoming infected with COVID-19," he said.
People entering the arena will be checked for their temperatures and will be given masks and hand sanitizer if they want, campaign officials said.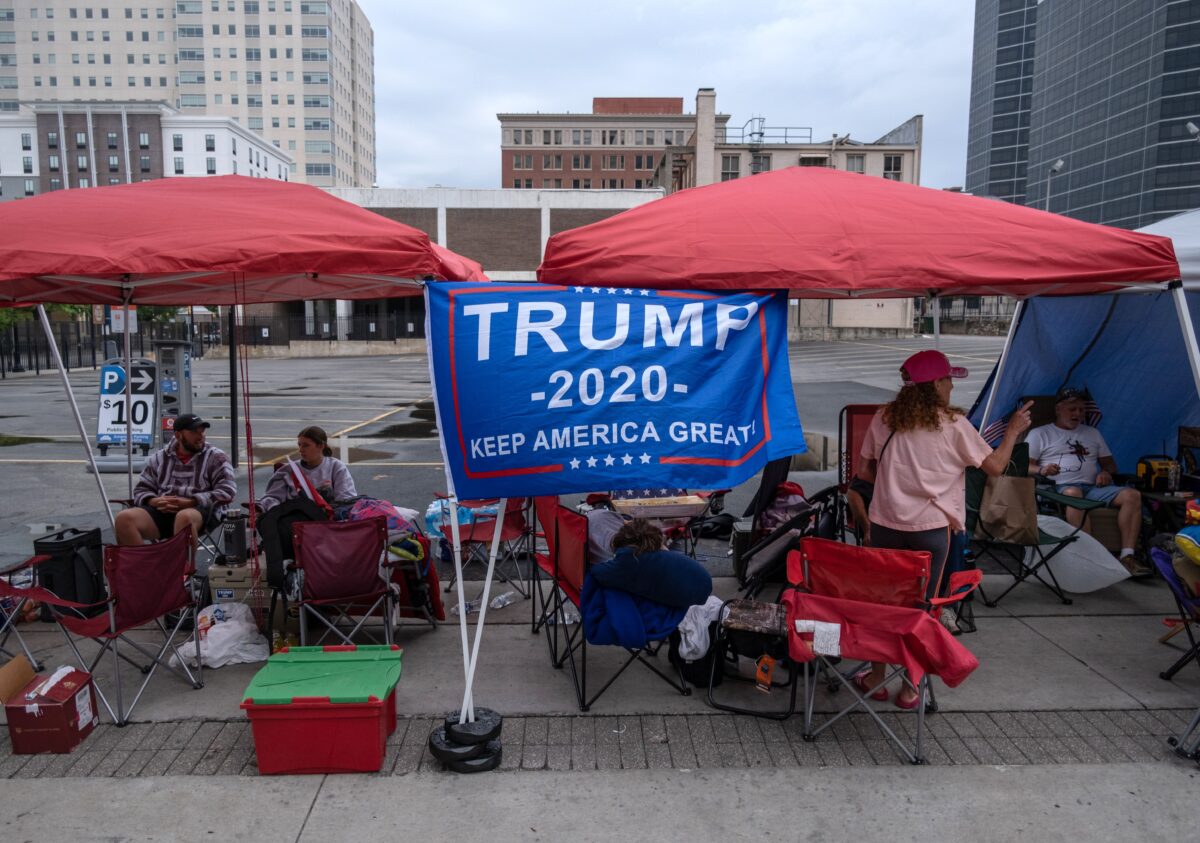 They will not be required to wear masks. Oklahomas Supreme Court on Friday rejected a request to require all attendees to don face coverings.
Over one million people have requested free tickets, which are honored on a first-come, first-serve basis. Tulsas arena holds some 20,000 people.
Dart told various outlets he preferred the rally be pushed back, but a judge on Tuesday declined to issue a court order to halt the event.
Prospective attendees are told that they cannot sue the Trump campaign or the venue if they contract the CCP virus.
Stitt said in the television appearance that Oklahoma is big on freedom and people are free to stay home or free to attend.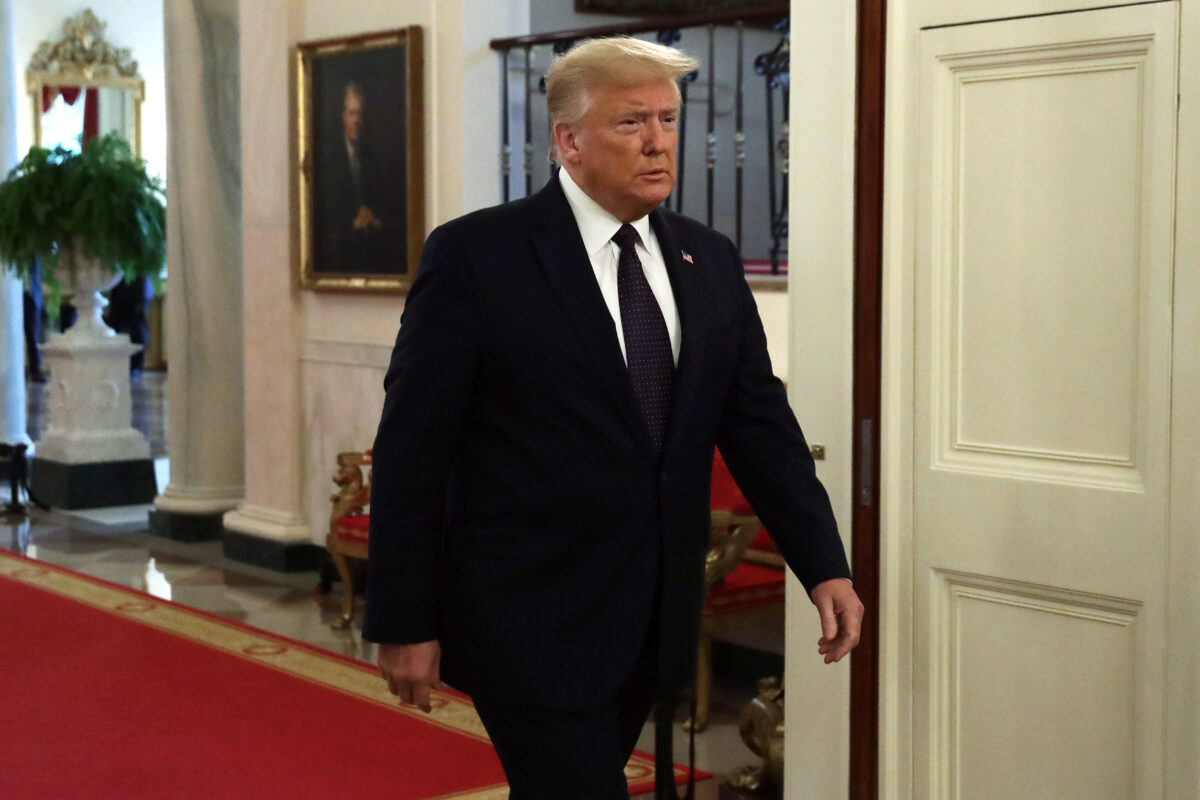 "Oklahoma is different. We have unity. We dont have the divide that were seeing in other states," he said.
"And I wanted Oklahomans to know that every black, woman, children, child, those lives matter. All lives matter to us in Oklahoma. We have different, its kind of the Oklahoma standard that were trying to portray. I dont think youre going to see the divisiveness that you see in other states."
Tulsa Mayor G.T. Bynum, also a Republican, declared a civil emergency late Thursday, with a curfew pRead More From Source