Politics
Tulsa Woman Arrested Protesting Outside Trump Rally
Tulsa Police Department officers arrested a woman wearing an "I Cant Breathe" T-shirt outside the Trump rally in Oklahoma on charges of trespassing.
Local news outlet Tulsa World reported that the woman was taken into custody outside the safety barricade in front of the arena in Tulsa, where President Donald Trump is scheduled to speak at a rally later Saturday.
Tulsa World reporter Mike Simons posted a video of the arrest, which shows the woman telling someone off camera: "Theyre arresting me for this, theyre saying I trespassed."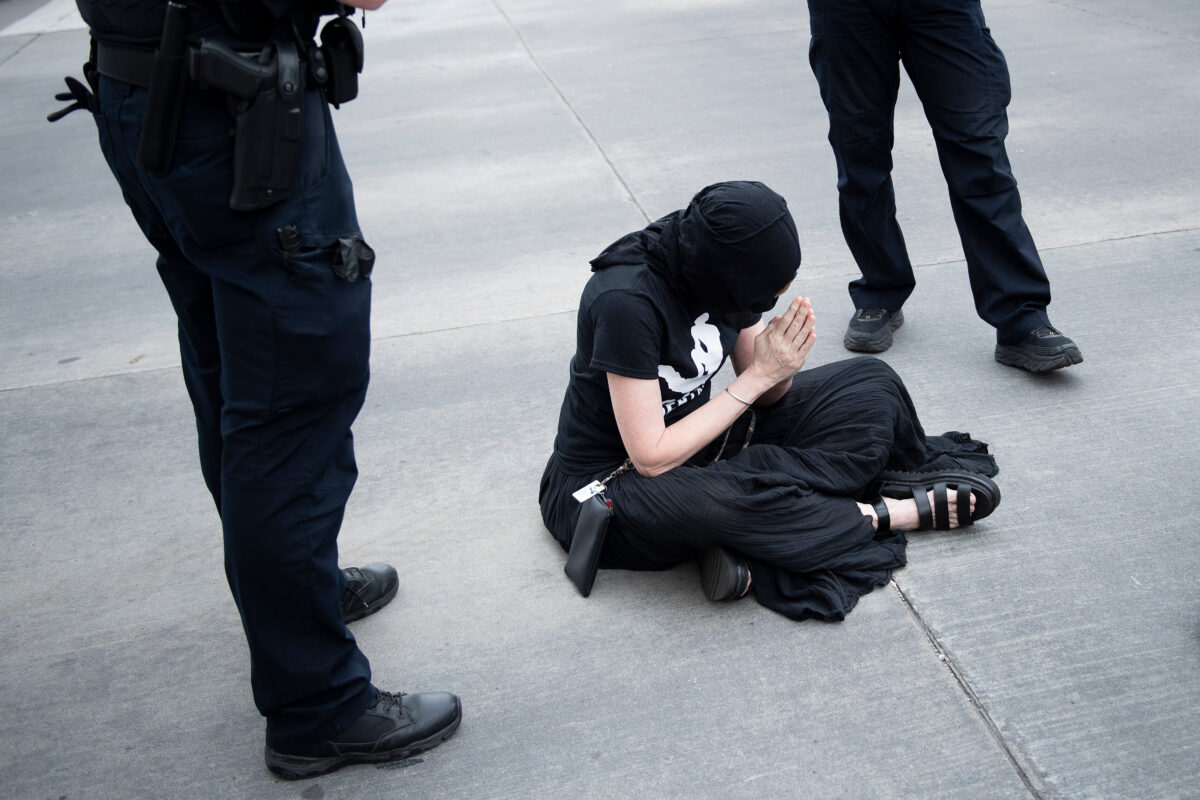 The protester, who in a separate tweet was identified by Simons as Sheila Buck, was locked in a standoff with officers for over five minutes before police took her away in handcuffs, TMZ reported.
A video posted by the Twitter account @kucukmoskovali showed the woman prior to her arrest walking along a column of people lining up outside the BOK Center, where the rally will take place.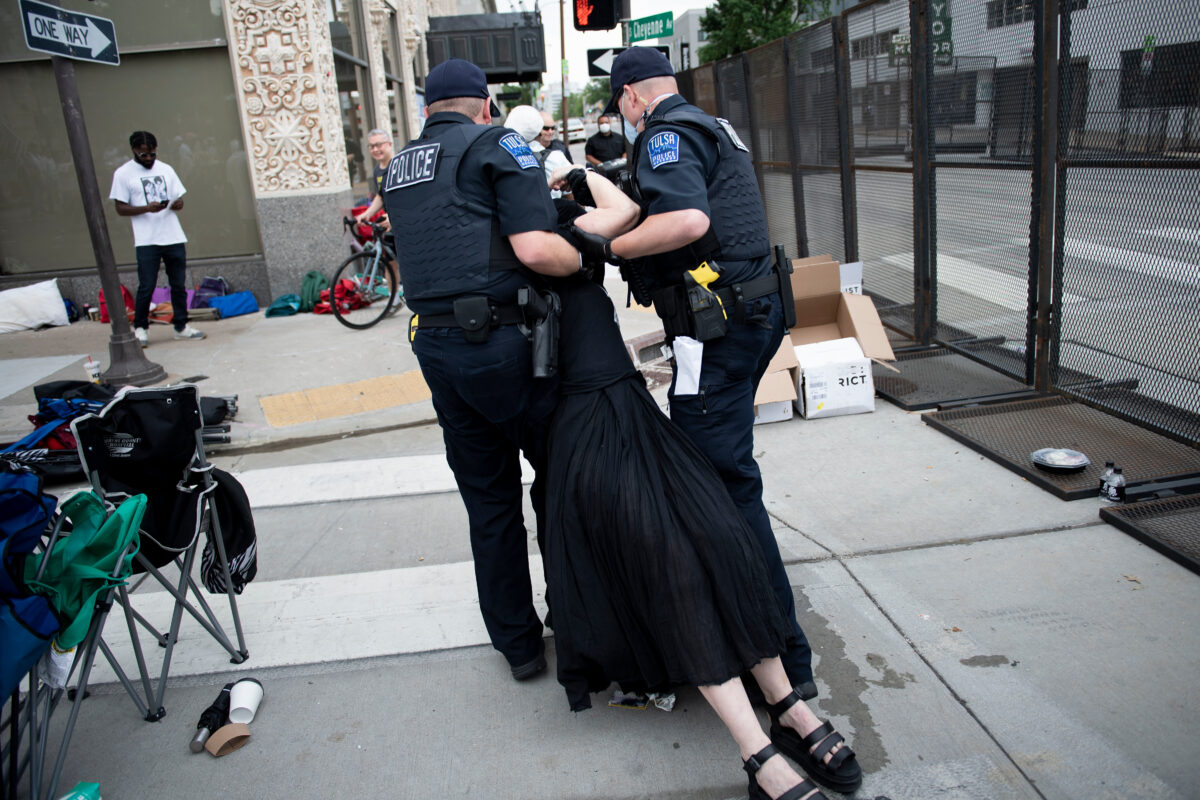 Supporters of the president were filliRead More From Source