Politics
McConnell Pushes Vote on GOP Police Reform Bill
Senate Majority Leader Mitch McConnell (R-Ky.) has set Wednesday as the day to vote on legislation to bring reforms to policing practices across the nation. Prompted by the death of George Floyd on May 25, the Kentucky senator has expedited the voting process.
The Senate will vote to consider the GOP police reform legislation, the JUSTICE Act, which would bolster accountability, training, and transparency for police officers and make lynching a federal crime.
McConnell will need 60 votes, including the support of at least seven Democrats, to proceed with making the bill law. On Monday he urged Democrats to vote in favor of the bill to move past "political posturing" and have a real outcome.
"Later this week, thanks to @SenatorTimScott, the Senate will vote to consider police reform legislation on the floor. I hope both sides come together and vote to begin this important debate. The American people deserve more than political posturing. They deserve an outcome," McConnell said on Twitter Monday.
"We read this: Senate Democrats are agonizing over what to do about Senate Republicans police reform bill. What is there to agonize over?" McConnell said in a speech.
"It seems to me that proceeding to consider Sen. Scotts legislation, proceeding to take up the subject on the Senate floor, would only be an agonizing prospect if members were more interested in making a point rather than in actually making a law," he added.
The JUSTICE Act identifies "productive ways that Congress can encourage and incentivize smart police reform efforts and communities all across our country," said McConnell. He also emphasized that the majority of Americans support decent and brave law enforcement professionals.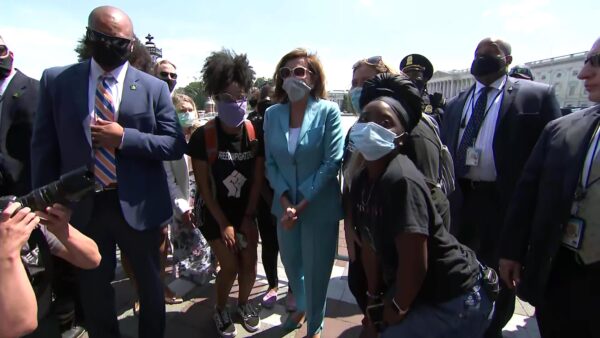 The bill discourages the use of chokeholds by withholding grants from police departments who have used this type of force. It requires 100 percent of police departments to submit data on their use of no-knock warrants and excessive or deadly use of force. It seeks increase funding, training, and tactics, to enable the deescalation of force and the responsibility of officers to intervene.
House Speaker _

_ <img src=" rel="noreferrer noopener" target="_blank">