Politics
Polish President to Visit US for Talks With Trump on Security, Health, Trade
Polish President Andrzej Duda will visit President Donald Trump at the White House on Wednesday. The two heads of state are expected to discuss energy security, regional security, trade and investment, and 5G security.
Trump administration officials have welcomed Polands purchase of American liquefied natural gas (LNG) starting in 2022. This will help Poland to diversify energy sources and stop relying on one energy supplier—Russian state-controlled Gazprom—achieving energy independence, senior administration officials said.
Poland has not renewed its contract with Gazprom for importing natural gas which is set to expire in 2022.
Poland and the United States are negotiating an agreement to build large-scale nuclear plants in Poland with American technology, officials said.
Trump has also discussed with Duda the Three Seas Initiative led by Poland and Croatia with the goal of promoting connectivity between nations in Central and Eastern Europe by supporting infrastructure, energy, and digital interconnectivity.
The United States has pledged up to $1 billion to the Three Seas Initiative and thanked Poland for investing 500 million euros ($565 million).
The Three Seas Initiative is different from Chinas Belt and Road or 17+1 initiatives that often use opaque lending practices that could lead participating countries to become "over-indebted" to the point of losing their sovereignty. The Three Seas Initiative relies on transparency, Western values, and cooperation among its members, officials said.
In September, Poland and the United States signed a joint declaration on 5G to select only trusted 5G providers and equipment that ensures telecommunication security and data privacy. Both governments are planning to launch concrete projects in agreement with the declaration.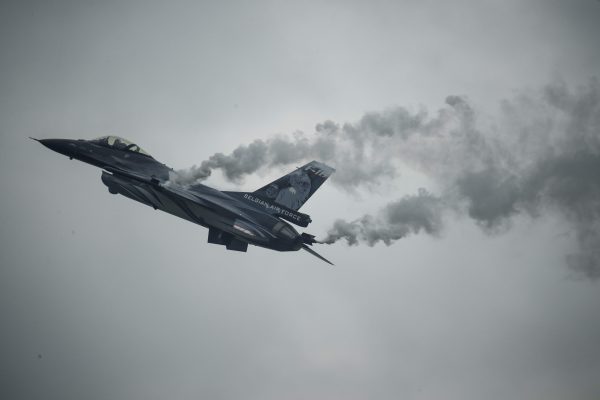 Also being discussed is regional security on NATOS Eastern Flank which includes Poland. Poland belongs to a small group of NATO allies that spend 2 percent of their GDP on defense, as agreed by all NATO members.
The country is in the process of "modernizing its entire military and investing in equipment and readiness to ensure the deterrence and defense of NATOs Eastern Flank," officials said.
Poland has 126 contracts to buy American military equipment including the F-35 fighter aircraft program; the Patriot air and missile defense system; the High Mobility Artillery Rocket System (HIMARS); and Joint Air-to-Surface Standoff Missiles, according to officials.
The country also participates in NATOs missions around the world such as Operation Resolute Support in Afghanistan where Polish forces assisted Afghan ministries of defense and interior to build capabilities to ensure peace and stability. Polish military forces are also part of the Kosovo Force.
When asked about whether American troops that the United States plans to withdraw from Germany would be relocated to Poland, an official said that some will potentially be deployed to other places in Europe but did not provide any further details.
"Poland has just been a model defense partner of both the United States and the broader NATO Alliance," said senior administration officials.
Both nations also cooperated when responding to the COVID-19 pandemic. The United States sent Poland millions of Personal Protective Equipment (PPE) items in addition to millions donated by private businesses and American citizens around the world, senior administration officials said.
Poland in turn sent a team of doctors to Chicago to treat American patients and "theyve saved countless lives," the officials said, adding that Trump is looking forward to personally thanking the leader of that team who will join both heads of state in the White House. Both countries also cooperate in research on therapeutics and vaccines.
Poland has joined the visa waiver program that has "ensured that people-to-people ties remain strong for the centuries to come," the senior administration officials said.
Duda will be the first head of state visiting Trump since theRead More From Source