Politics
Biden Says Hed Use Executive Powers to Force People to Wear Masks in Public
Former Vice President Joe Biden said hed do everything he could if president to force people to wear masks in public.
"I would go back to making sure that everybody had masks," Biden, the presumptive Democratic presidential nominee, told KDKA.
"The one thing we do know is that these masks make a gigantic difference. I would insist that everybody in public be wearing that mask. … I would do everything possible to make it required that people had to wear masks in public," he added later.
Federal health officials recommend wearing face coverings in places where people cant maintain six feet of distance from non-household members. Grocery stores and pharmacies are two examples used by the Centers for Disease Control and Prevention (CDC).
Cloth masks "may slow the spread of the virus and help people who may have the virus and do not know it from transmitting it to others," the health agency says on its website.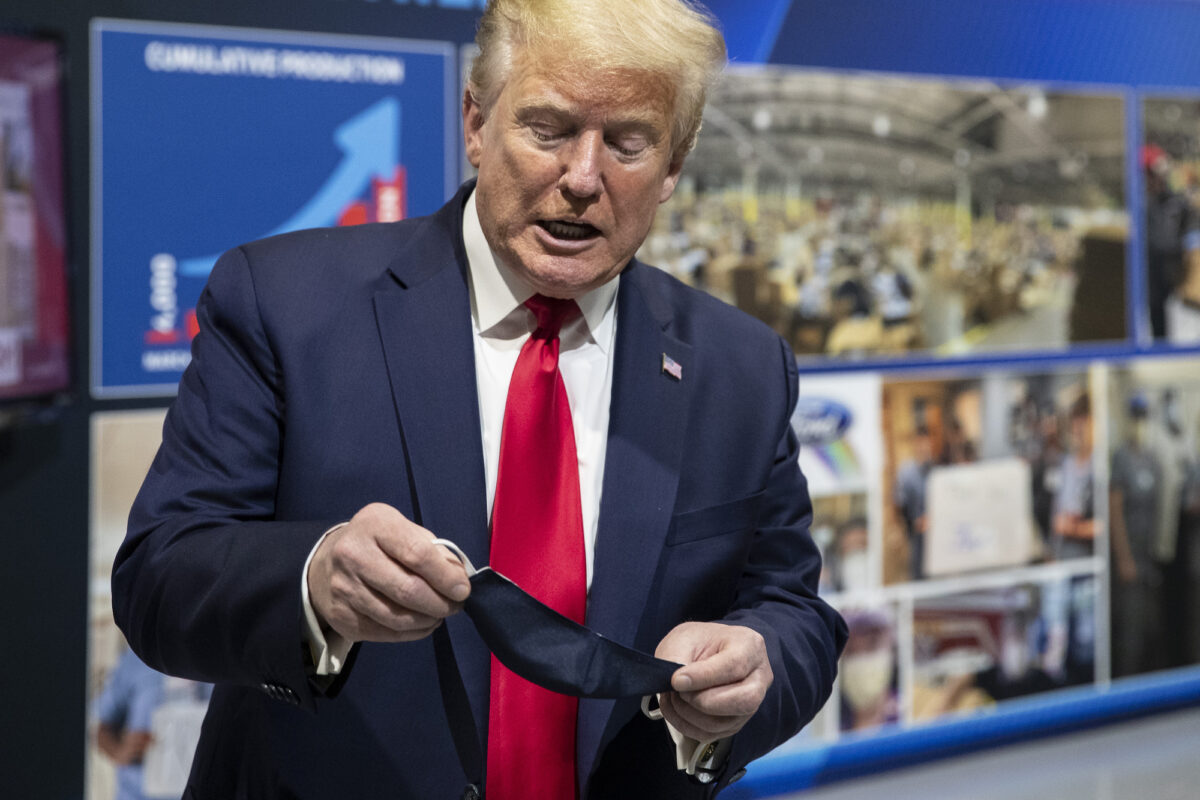 Officials for months insisted masks had little effect on transmission of the CCP (Chinese Communist Party) virus, telling people not to wear them unless they were sick or a healthcare worker.
That changed in early April, when a sudden reversal took place.
Officials said the change stemmed from new evidence of transmission from people who werent showing symptoms but still had the virus, which causes a disease called COVID-19.
The World Health Organization says limited evidence exists supporRead More From Source