Politics
Trump, CDC Urge All Americans to Wear Masks to Combat Spread of COVID-19
President Donald Trump and the administrations public health officials on Tuesday urged Americans to wear masks to prevent the spread of COVID-19.
Trump told CBS News in an interview that he encourages people to don facial coverings in a bid to curb the spread of the deadly bug, though he stopped short of supporting a nationwide mask-wearing mandate. The president was responding to a question by CBS Newss Catherine Herridge if it should be left up to state governors on whether to impose requirements for people to wear masks.
"They can have their own guidelines, but they go by the CDC guidelines and right now thats saying wear a mask, and thats OK with me, thats good," Trump said, referring to recommendations by health officials at the Centers for Disease Control and Prevention (CDC).
Asked whether he would "urge Americans to wear a mask," Trump replied, "If its necessary, I would urge them to wear a mask, and I would say follow the guidelines."
Separately, public health officials on Tuesday called on members of the American public to wear masks to prevent the spread of the disease. In a press release, the CDC said it had reviewed the latest scientific data on mask-wearing and on that basis found that facial coverings are "a critical tool in the fight against COVID-19."
"We are not defenseless against COVID-19," said CDC Director Robert Redfield. "Cloth face coverings are one of the most powerful weapons we have to slow and stop the spread of the virus—particularly when used universally within a community setting. All Americans have a responsibility to protect themselves, their families, and their communities."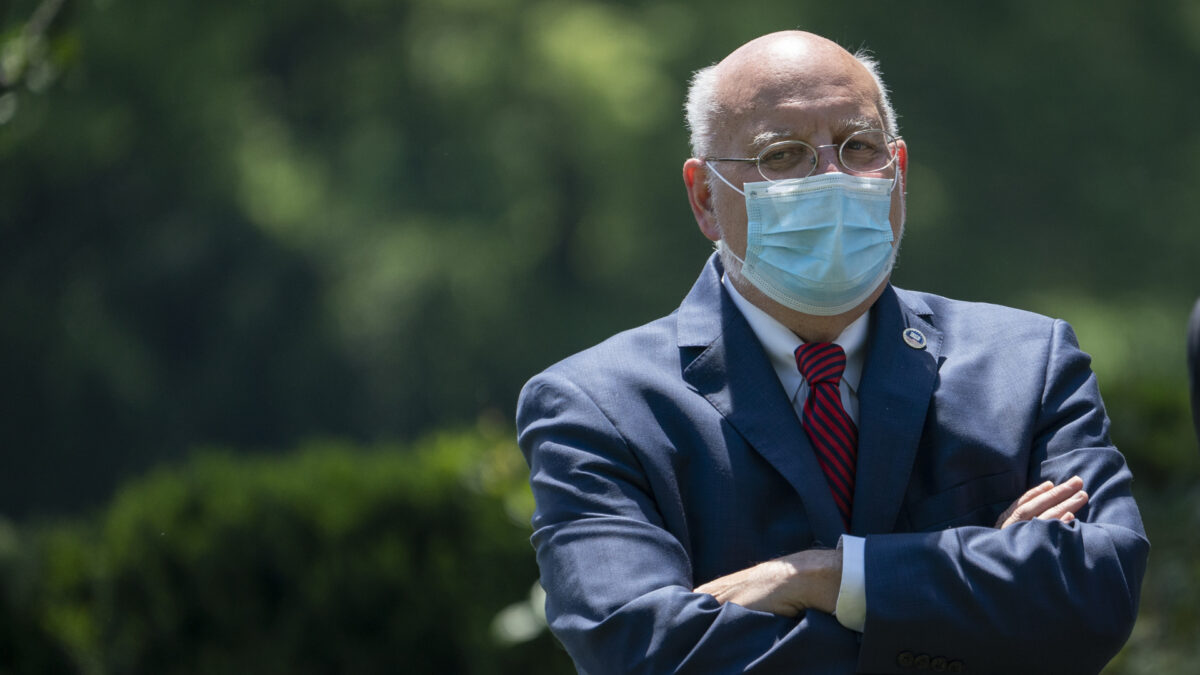 In an online interview with the Journal of the American Medical Association (JAMA), a medical publication, Redfield said that if all Americans wore a mask, the rising cases of COVID-19 could be under control in a matter of weeks.
"I think if we can get everyone to wear masks right now, we can bring this under control within four, six, eight weeks," Redfield said.
CDC officials wrote in an editorial in JAMA on Tuesday that masks covering the nose and mouth could protect both wearers and prevent those with COVID-19 from spreading the disease to others.
"Covering mouths and noses with filtering materials serves two purposes: personal protection against inhalation of harmful pathogens and particulates, and source control to prevent exposing others to infectious microbes that may be expelled during respiration," the authors wrote.
The authors noted that while wearing facial coverings by members of the community was becoming more prevalent, they said there was still resistance. They acknowledged the presence of objections to mRead More From Source