Politics
Dont Expect New Stimulus Relief Bill Until August, Top House Republican Says
The top House Republican revealed that the forthcoming stimulus package to provide relief during the COVID-19 pandemic will not likely be passed until next month.
It means that a key provision of the CARES Act, the extra $600-per-week in unemployment insurance, will expire before then. Democrats want to keep the provision until early next year, while Republicans want to change the policy to reduce—or eliminate—the sum altogether.
House Minority Leader Kevin McCarthy (R-Calif.) said in an interview on Tuesday: "I envision that this bill doesnt get done by the end of July."
"Were probably in the first week of August before we make this happen," he added, saying that he expects there to be disagreements with Democrats over liability protections and unemployment insurance, which will hold up the process.
Senate Majority Leader Mitch McConnell (R-Ky.) is also expected to unveil the GOPs proposed package next week, including liability protections for businesses that reopen during the CCP (Chinese Communist Party) virus pandemic, new tax credits for businesses, and possibly stimulus payments.
The GOP bill will also likely exclude additional aid to local and state governments.
House Democrats passed the $3 trillion HEROES Act in May, but Senate Republicans described it as unrealistic and too costly. Republicans like McConnell and White House officials have said they want to keep the measure at around $1 trillion, while House Speaker Nancy Pelosi (D-Calif.) told reporters earlier this month that it wouldnt go far enough.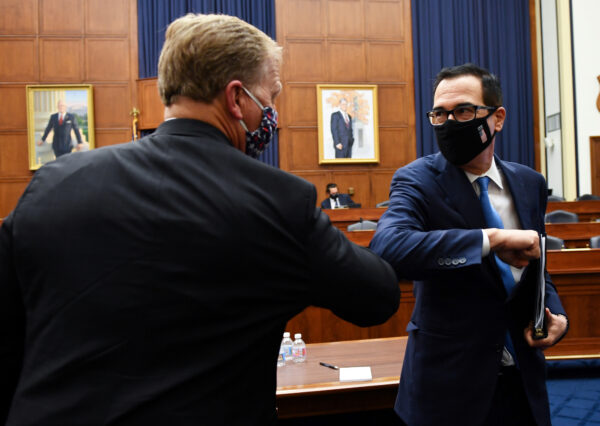 House Speaker Nancy Pelosi is dRead More From Source