Politics
Trump Files New Challenge Seeking to Block Manhattan DA From Accessing His Tax Returns
President Donald Trump on Monday filed a new challenge against the Manhattan District Attorney in an effort to block the prosecutor from accessing his tax records.
The challenge filed at a New York federal court comes weeks after the Supreme Court ruled in a 7-2 ruling that Trump was not immune from having to comply with subpoenas as part of state criminal probes.
In a second amended complaint, Trumps lawyers argued that the subpoena issued to Mazars USA, Trumps accounting firm, by District Attorney of New York County Cyrus Vance for tax records relating to Trump and his businesses was a form of "harassment" against the president as the subpoena was "widely overbroad" and issued in "bad faith."
Vance is investigating hush money allegedly paid to two women during the 2016 presidential campaign: adult film performer Stormy Daniels and former Playboy model Karen McDougal. Trump has denied any wrongdoing in connection with the two women.
Trump has been fighting Vances subpoena since September 2019, arguing that the president enjoys absolute immunity from state criminal process under the Constitution. The district court denied Trumps application for an injunction over the subpoena and dismissed the case in October 2019. The 2nd Circuit also denied the presidents request for relief.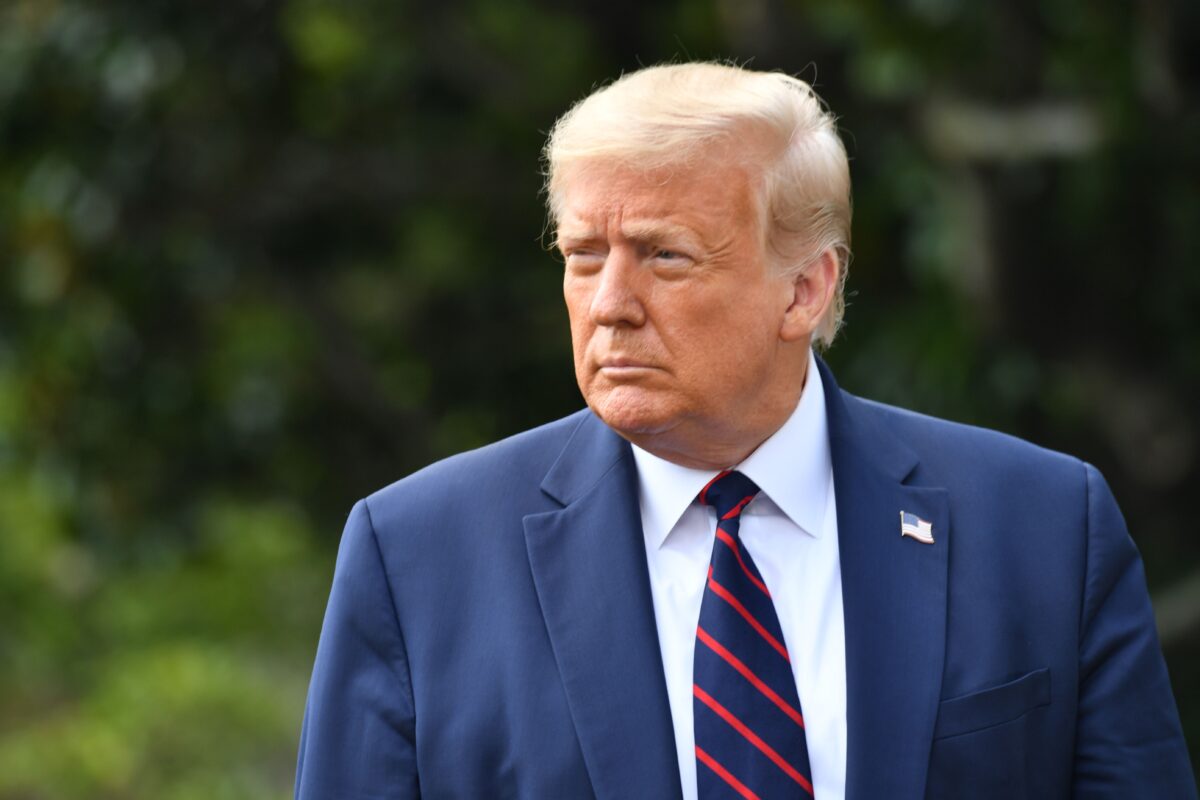 Trumps lawyer argued in the Supreme Court that a sitting president has absolute immunity from state criminal subpoenas because compliance with them would impair the performance of his presidential duties. The federal government, which was also involved in the case, argued that a state grand jury subpoena for personal records of a sitting president should meet a higher standard of need.
The Supreme Court on July 9 pushed back (pdf) on both arguments and said "no citizen, not even the President, is categorically above the common duty to produce evidence when called upon in a criminal proceeding." However, the top court left the door open for the president to seek recourse, suggesting that Trump could still challenge the subpoena on other grounds.
Trumps lawyers argued in their Monday filing that the scope of the subpoena was overbroad as it requested for "voluminous documents" beyond the District Attorneys limited jurisdiction under New York law and was not properly tailored for Trumps records. They argued this was because Vance had copied the wording of subpoenas issued by House Committees also seeking the presidents financial records.
Vance had defended his decision to copy the wording of those subpoenas on "efficiency" grounds, saying that mirror those subpoenas would make it easier for Mazars to produce the documents tRead More From Source