Politics
Biden: Arsonists and Anarchists Should Be Prosecuted
People who commit arson should be prosecuted but peaceful protesters should be left alone, presumptive Democratic presidential candidate Joe Biden said on Tuesday.
Biden, 77, speaking during a rare press conference, came out against criminal acts but accused President Donald Trump of handling the recent riots in cities like Portland the wrong way.
"I said from the outset of the recent protests that theres no place for violence or destruction of property. Peaceful protesters should be protected and arsonists and anarchists should be prosecuted. And local law enforcement can do that," Biden said.
"The fact is that arsonists should be accountable. People carrying guns shooting should be held accountable. People who engage in criminal activity should and must be held accountable and taken to trial," he added later.
The Obama administration was able to protect federal property without turning the Department of Homeland Security (DHS) into a "private militia," the former vice president claimed.
"And it can be done today, but that wouldnt help Trumps political interest," he said. "Hes determined to stoke division and chaos. Its not good for the country."
The Trump administration surged federal assets to Portland on July 4 after rioters repeatedly assaulted a federal courthouse and the officers charged with guarding it, nearly overwhelming them. Portland police officers, limited by Police Commissioner Ted Wheeler, did little to stop the rioters.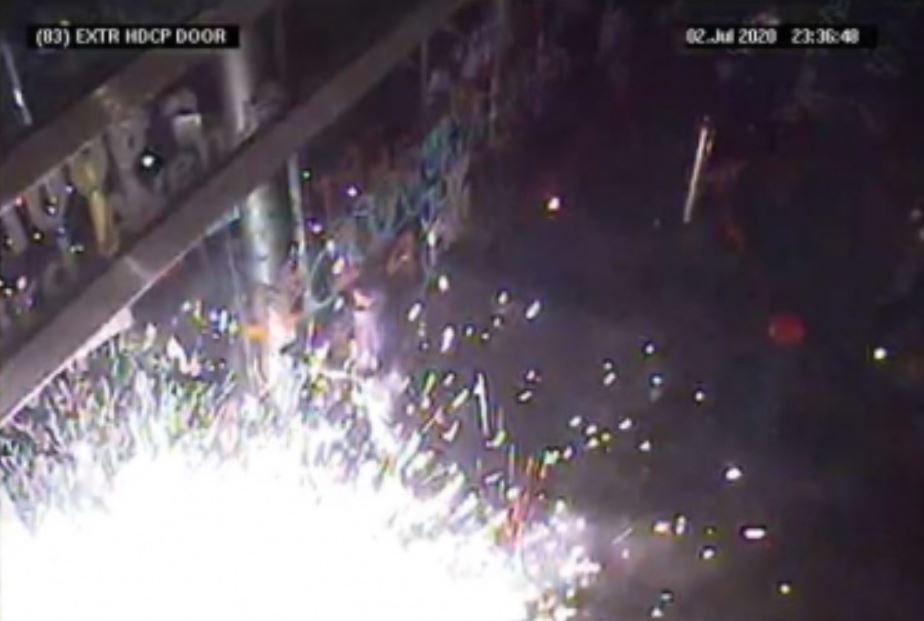 "These individuals are organized and they have one mission in mind: to burn down or cause extreme damage to the federal courthouse and to law enforcement officers," Chad Wolf, the DHS acting secretary, told reporters on July 21.
"These individuals congregate in the same area night after night. We see them planning their attacks. And yet the city of Portland takes little or no action to stop or disperse this crowd."
Federal prosecutors have charged over 230 for committing crimes in recent weeks in cities like Portland and Washington, including destruction of property and assault of federal officers.
Some activists are pushing for the release of anyone charged with crimes during demonstrations, violent or not, a position Biden disagrees with.