Politics
Twitter Takes Action Against Donald Trump Jr. Over Hydroxychloroquine Video
Social media giant Twitter temporarily limited the account of one of President Donald Trumps sons this week as the company continued escalating the policing of what is posted on the platform.
Donald Trump Jr. on Monday evening shared a video of a group of doctors promoting hydroxychloroquine, an anti-malarial drug, in the treatment of COVID-19.
"This is a much watch!!! So different from the narrative that everyone is running with," the presidents son wrote.
Twitter determined the post violated its policy on spreading "misleading and potentially harmful information related to COVID-19," according to an alert Trump Jr. received.
Trump Jr. was not allowed to post any new content for 12 hours or share or like posts. He could also not follow anyone and could only send direct messages to his followers.
Andrew Surabian, a spokesman for Trump Jr., called the move an example of election interference.
"Big Tech is the biggest threat to free expression in America today & theyre continuing to engage in open election interference—full stop," he said on Twitter.
Twitter said in a statement that Trump Jr. was forced to delete the post about hydroxychloroquine "because it violates our rules (sharing misinformation on COVID-19)."
The tech company said in its alert to Trump Jr. that it requires the removal of content "that may pose a risk to peoples health, including content that goes directly against guidance from authoritative sources of global and local public health information."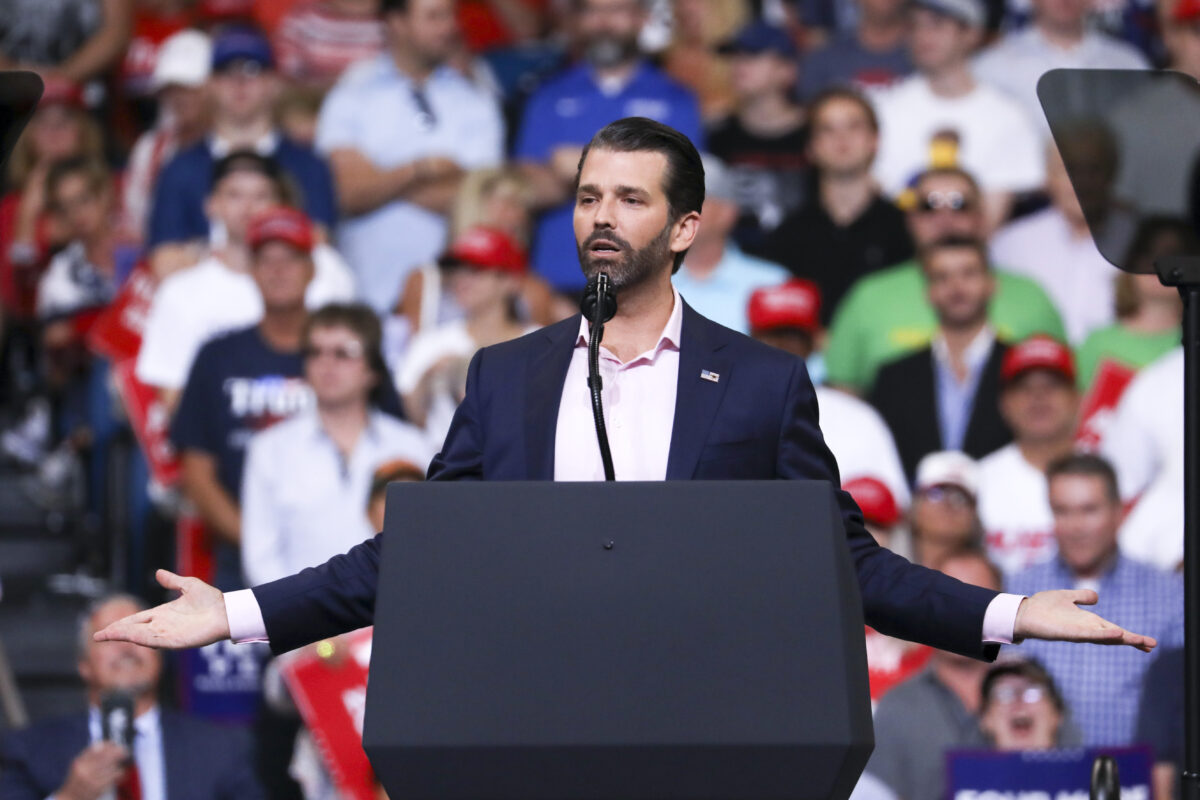 It included links to two pages from the World Health Organization, a United Nations group thats closely tied to the Chinese Communist Party (CCP) and misled the public during the early days of the CCP virus outbreak.
Facebook and YouTube joined Twitter in policing a new video that showed members of a group called "Americas Frontline Doctors" speaking in support of hydroxychloroquine.
"For the past few months, after taking care of over 350 patients, weve not lost one. Not a diabetic, not somebody with high blood pressure, not somebody who asthma, not an old person. Weve not lost one patient," said Dr. Stella Immanuel, a primary care doctor at Rehoboth Medical Center in Houston, promoting the use of hydroxychloroquine with zinc and an antibiotic called azithromycin.
While doctors across the country prescribRead More From Source