Politics
Roger Marshall Defeats Kris Kobach in Kansas GOP Senate Primary
Rep. Roger Marshall (R-Kan.) has defeated former Kansas Secretary of State Kris Kobach, Bob Hamilton, and eight others in Kansass Republican primary for the U.S. Senate on Aug. 4.
The Associated Press called the race for Marshall with 41 percent of precincts reporting. At 10:35 p.m. local time, Marshall had received 39.1 percent of the vote, followed by Kobach and Hamilton at 26.5 percent and 19.1 percent respectively. No other candidate received 10 percent of the vote.
Marshall will face Democratic state Sen. Barbara Bollier, a former moderate Republican who switched parties at the end of 2018. Bollier is a retired anesthesiologist from Kansas City.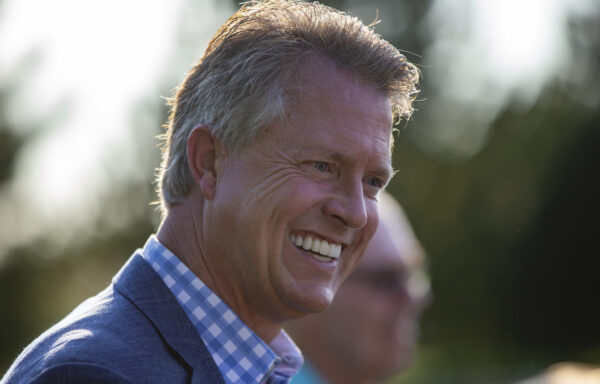 The race was among a number of Congressional primary contests on Tuesday in five U.S. states—Arizona, Kansas, Michigan, Missouri, and Washington. The outcomes will establish the nominees for the Nov. 3 elections to the House and Senate that will determine the balance of power in Congress.
Republicans are trying to keep their 53-47 Senate majority with competitive races in other states, including Arizona, Colorado, and Maine. Republicans have not lost a Senate contest in Kansas since 1932.
Establishment Republican leaders had hoped to avoid a nomination for Kobach over concerns that if he had won, Democrats could win over the seat and potentially gain control of the Senate. Senate Majority Leader Mitch McConnell had urged Secretary of State Mike Pompeo, a former Wichita-area congressman, to run for the nomination, but Pompeo declined.
Kobach is known for his support of strict immigration policies and lost the Kansas governors race in 2018, despite President Donald Trumps endorsement at the time.
Following the vote, Marshall immediately called for party unity. At a watch party at a winery southwest of his central Kansas hometown of Great Bend, he told his supporters that the GOPs Senate majority is at stake and said he was strengthened by the primary.