Politics
Trump Says Deadly Beirut Explosion Looks Like a Terrible Attack
President Donald Trump said on Tuesday that the deadly explosion that killed at least 70 people and injured more than 3,000 in Lebanons capital, Beirut, "looks like a terrible attack."
His remarks were made at a briefing on the situation of the COVID-19 pandemic in the United States, where he began the conference expressing his condolences to the people of Lebanon.
"Reports indicate that many, many people were killed, hundreds were badly wounded in a large explosion in Beirut. Our prayers go out to all the victims and their families. The United States stands ready to assist Lebanon. We have a very good relationship with the people of Lebanon and we will be there to help. It looks like a terrible attack," he said.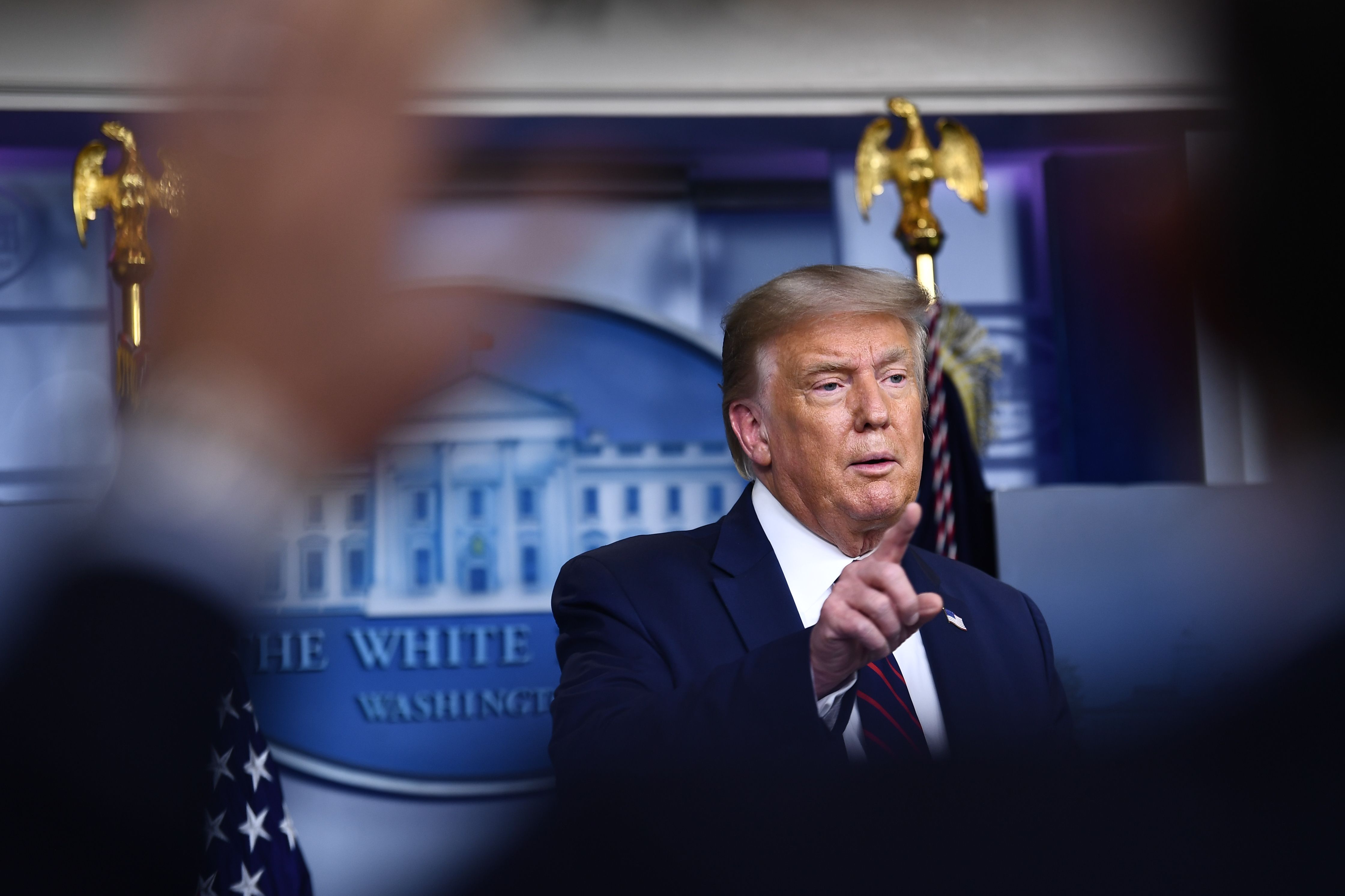 Asked later whether he was confident that the Beirut explosion was an "attack and not an accident," Trump responded, "It would seem like it, based on the explosion. Ive met with some of our great generals and they just seemed to feel that it was, it was not some kind of a manufacturing explosion type of event. This was a—seems to be, according to them, they would know better than I would, but they seem to think it was an attack. It was a bomb of some kind."
The cause of the huge blast, which occurred in port warehouses near central Beirut storing highly explosive material, was not immediately clear.
Lebanons state-run National News Agency said that the source of the explosion was a major fire at a firecracker warehouse. According to a translation, the agency said that a "major fire broke out in Amber No. 12 near the wheat silos at the Beirut port, in a bunker warehouse." The report added that the fires were put out by firefighting teams.
Lebanons president, Michel Aoun, said that 2,750 tonnes of ammonium nitrate had been stored for six years at the port without safety measures and said it was "unacceptable." He called for an emergency cabinet meeting on Wednesday and said that a two-week state of emergency should be declared.
Social media footage of the explosion showed a giant mushroom cloud blasting into the sky.
The death toll from the blast is at least 78. Officials said they expected the death toll to rise further as emergency workers dig through rubble to rescue people and remove the dead.
The explosion flattened much of the port and damaged buildings across Beirut, and sent shockwaves that reached miles.