Politics
George W Bush Endorses Collins in Crucial Senate Race
Former Republican President George W. Bush endorsed Sen. Susan Collins (R-Maine) for reelection, a potential boost to Collins as she tries to fend off challenger Sara Gideon.
"Shes honest. Shes forthright," Bush told reporters on Friday in Kennebunkport after meeting with the senator at her house.
"She brings dignity into a world that has gotten really ugly. The political world is uglier than I can ever remember it."
The remarks were reported by the Associated Press and partially relayed by video from Newscenter Maine.
Bush recalled trying to sway Collins on certain issues when he was in office, and she would tell him to his face that she wasnt voting the way he wanted her to because it wouldnt be in the best interests of Maine.
The senator, he added, is influential, independent, and smart.
Former first lady Laura Bush said she opposes the way advertisements are portraying Collins, giving her motivation to speak up in support of her.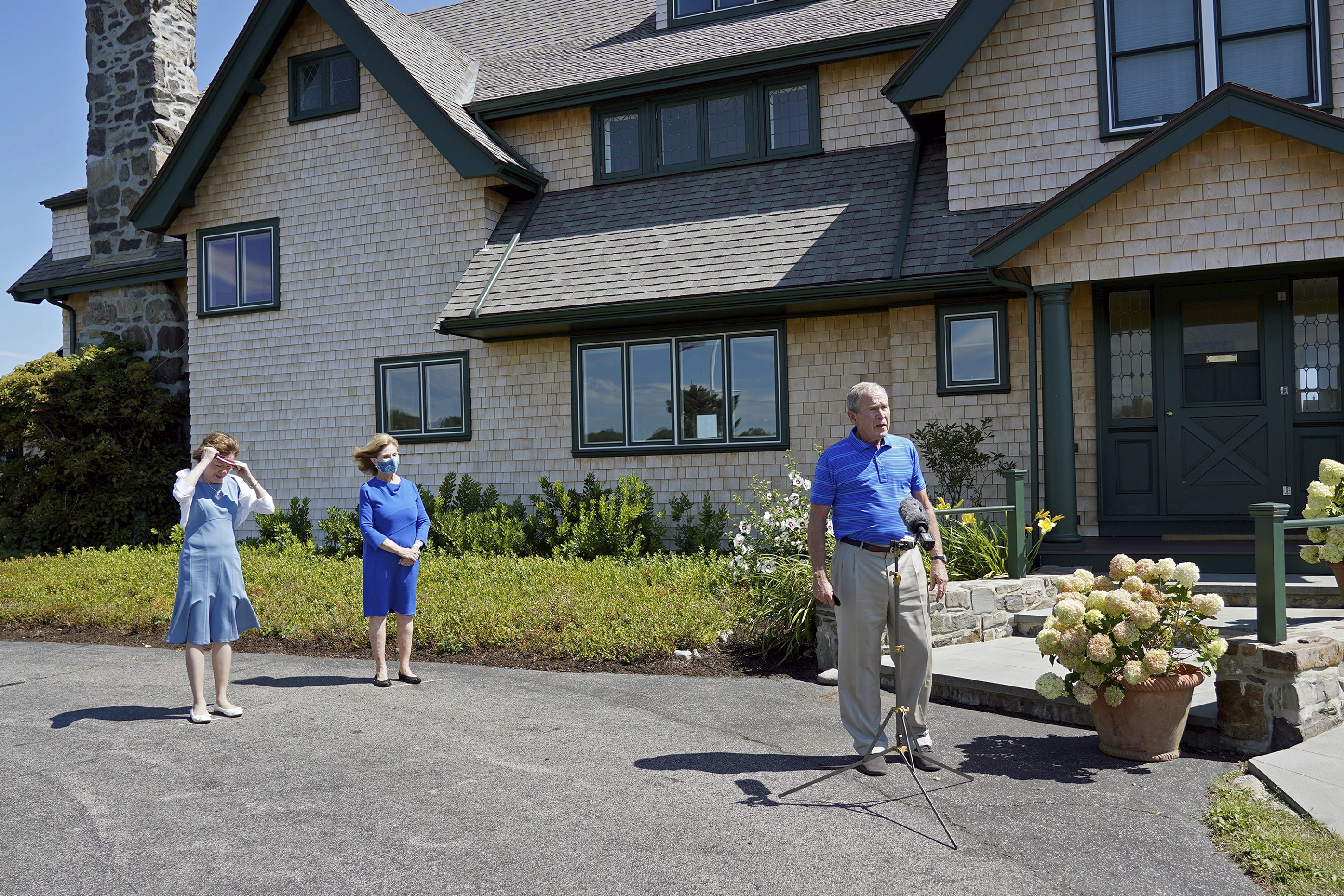 Bush, the nations 43 president, rarely issues endorsements and the backing of Collins appeared to be the first time hes endorsed a candidate this election cycle.
Collins said she was happy for the support and called herself an admirer of the Bushes.
The backing "means the world to me," she said in a statement.
Gideon, the 48-year-old Maine House speaker, is considered to have a legitimate chance of unseating Collins. She was endorsed by former Democratic President Barack Obama this month. Her campaign didnt respond to a request for comment.
Republicans and Democrats are jockeying to control the Senate after the upcomiRead More From Source